Whose birthday is it you say, J?
Lola's??

OMG!!
Sweet Lolikins,

I wish you a verrry happy wala birthday!
May Shri RadheShyam shower their blessing and mercy upon you always!
May the Lord grant you many years to live,
For sure He must be knowing.
The earth has angels all too few.
And heaven is overflowing!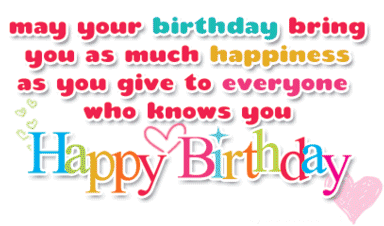 Here are two small gifts from me:

Have a great birthday! Love you!
...V...


Edited by Vishakha_Sakhi - 14 June 2013 at 10:40pm