A story about two complete opposite families, one living in sapnon ka city Mumbai and other in small town yet beautiful Kullu . Two main leads, also different in their views, way of thinking but always come to a mutual understanding which is important for a married couple, no one has ever seen a love like them, dard and meetha meetha. They have Complete faith and blind trust on eachother.
Pankhuri Aditya Kumar (played by: Disha Parmar)
Pankhuri is a small town, sweet, simple girl, who is ready to risk anything to help the ones , she loves. Respects and worships her elders and makes a perfect Daughter-In-Law. Sometimes mischievous and bubbly who will always love her husband Adi .
Her Personality - Loves to sacrifice her happiness for the others, positive thinker and always follows her heart. Brave, strong and bold, likes to stand up what is right and has good morals and values.
Her Bad habits - Cries a LOT
Doesn't know whether she should be happy or sad, gets confused like a child. TOO KIND in nature.
Aditya Kumar (Played by: Nakuul Mehta)
Adi is the most loveable, cute and sexy guy, heart still like a child. Doesn't ever wish bad for others. Loves what he has in his life, considers his wife Pankhuri his everything in good times and bad times. Great bond between Nanu and adi, also with his mom and papa. Had trust issues but ever since pankhuri has come he has started believing in himself and others. Once he determines what to do, he will do it no matter what.
His Personality - Loves to see his family happy. Romantic Romeo, no matter how serious the situation may be he will eventually try to lighten the mood of everyone and keep smiling. Gets emotional easily.
His Bad habits - Impatient and short tempered. (but it doesn't last very long )
Avantika Harish Kumar (Played by: Manasi Salvi)
A strong modern woman who has strong views about how girls should be independent. She is the mother of Aditya and wife of Harish but also a business woman and use to think more practically rather than by heart but has realised the importance of family and own feelings with the help of her "GREAT" bahu Pankhuri . She has the mother caring nature, soft corners and emotions but can be bold to protect her family when needed.
Her Bad habit - shouts loudly and wears too sexy saari's for a MIL. Hehe
Purushottam Deewan - Nanu (played by: Mukesh Khanna)
The sweetest nanu alive, loves his grandson Adi a lot. Doesn't like to be called old, he is still young at heart forever 18 kya?! Always dreamed of seeing his broken family being one living happily under one roof. He sometimes is very lonely and helpless in the big mansion but has accepted that way of living. His biggest supporter is the care taker (shanky). He has seen many struggles/pain in his life but Pankhuri has brought the sunshine for his family and his dark mansion. He is usually a relaxed, plays like a child with Adi.
His Bad habits - Stays silent when he should speak up for whats right. Control and power issues (sign of being tooo kind and good)
Harish Kumar (played by: Nitesh Pandey)
By name, a small entertainer actor , probably a Comedian but famous!. Very funny and happy go lucky. Dad of cute Romeo Adi and husband of his lovely wife who he loves a lot, Avantika . Believes in living simple life with his small family. Doesn't complain and hides a lot of pain by himself.
His Bad habits - does funny embarrassing things on purpose to get avantika irritated. Haha
Sheila mami [Sheila Deewan] - (played by: Sonali Naike )
She is the one and only Daughter in Law of Deewan Mansion . Mami of Adi. Always dreams of taking control over Deewan mansion. Feels that she hasn't been treated or given the real authority of being a bahu of deewans . Gets jealous and annoyed that two daughters Avantika and Preity gets everything and she has no right in the house. Being raised in a small town, her mentality is slightly Odd but isn't that bad from heart. She is cunning and knows how to get out of things, PhD in nautanki dramabazi.
Her Bad habits - fake smiling, dil mein kuch aur, and shows something different. Her grey shades. (but these are also her strong points)
Preity Deewan (played by: Ashlesha Sawant)
A daughter of Purushottam Deewan , younger to Avantika , who loves to live only on her demands and her rules. She loves to travel alot as if she is running from her reality and truth . She had a affair with Kailash Gupta and got pregnent but later aborted her pregnency as Kailash left her due to some reasons. She is a very happy , lovely , chirpy woman who loves Aditya alot and also loves her siblings from heart . She is strong by her views and says straightway anything bad too!.
Anuj Deewan (played by: Mehul Buch)
One and only brother of Avantika and Preity and one and only son of Purushottam Dewaan . Also helps control the family business but has never been good at decision making. He is easily manipulated by his wife Sheila. Very confused, doesn't have his own character. He is what others makes him. Gradually . learnt to diffrentiate things between good and bad peoples.
His Bad habits - took him very long to realise his mistakes and to learn from them .
Rubel Anuj Deewan (played by: Khushwant Walia(Khush))
Son of Sheila and Anuj and cousin of Adi. Very jealous , angry and annoying type of person. Doesn't understand others views easily, only thinks what he says is right. Has some sort of weird problem with Adi.., wants to be the boss but doesn't have the capability to manage things perfectly. Later ,Married to Latika on Contract marriage.
Kaira Anuj Deewan (played by: Prinal Oberoi)
Daughter of Mama ad Mami. She is very different. Studied abroad and came back with lots of issues on her mind. Her life seems a mess , a puzzle more correctly but is getting better with the help Pankhuri and Adi. She is close to adi and one she trust the most. She wants her family to love her but is afraid of lettimg them come to close to her. She has her different views and hates interference.
Jagdish Prasad Gupta - Pankhuri's Dadaji (played by: Kanwarjit Paintal)
He has his own small business in kullu and is the head of the family but is a very sweet, kind heart and honest man. Pankhuri is very dear to him and they share bestfriends bond. He believes in living traditionally with entire family, but also keeps modern views. Wishes well of everyone and takes cares of each member of family so lovingly. Also, he loves his late wife a lot and miss her !.
Pankhu's Mummy [Ambika Diwakar Gupta](played by: Leena Prabhu) & Papa [Diwakar Gupta]
Her mother is just like other mothers, with warm heart, caring nature and gets on well with everyone in the family. Soft spoken and easily gets teary eyes whether in happiness or sadness. She is proud of her daughter and considers her to be lucky to have such a family.
Pankhu's dad is typical father, who loves her daughter very much but sometimes fails to express. He knows where he stands in the family and respects everyone's opinion. He is very understanding and calm by nature, thinks thousands of times before saying and has a lot of things in mind but shares it with his dear wife and keeps positive attitude.
Pankhuri's father is a soft spoken and loving person. He along with his brother runs the family business which had been started by their father. He had earlier taken the help of his brother- in -law Govardhan Nath to keep the business going.
Bad habit - Love their daughter pankhu TOO MUCH . Hahaa
Pankhu's Chacha [Pushkar Gupta] & Chachi [Sushma Pushkar Gupta played by: Ajita Kulkarni]
They also have a daughter, Neha but considers pankhuri to be their own daughter as well. They are cute couple just like in films, they are bubbly and light up the house. They have the same morals and values as Pankhuri's mum and dad. Care and concern for family member and ready to do anything to help.
Neha (played by: Shreya Arora / Urmila Tiwari now! )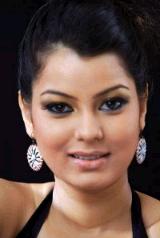 Neha is Pushkar and Sushma's daughter. She is very chirpy and a big chatterbox, but she is also Pankhuri's friend and confidante. Pankhuri's cousin. She is very close to Pankhuri and always shares everything with her. She is now married to her choice of life partner Naman and is doing her job well as a housewife.
Govardhan Kaneria [Mamaji]
He is very close to Pankhuri's family, always willing to help in any circumstances, soft corner for pankhuri. Although he has his weird ways of doing things, very fond of DM shahab, chutki bajake arranges everything over night. Concerned, helpful and caring nature but also has short temper, once he loses his patience, he will explode. He always speaks up for pankhu's family, whatever he feels is right he will says it straight out.
Kamini Kaneria (played by: Bharti Sharma)
Kamini, Pankhuri's Mami, is a big fan of her husband, Govardhan Kaneria. She loves to talk about the power and wealth her husband has. She looks down upon the Gupta family and keeps showing off.
Latika is very clever spoiled brat girl who always worked as her mother told her . She wants to get whole Deewan property on her name with support of her mother and hence , got married to Rubel Deewan on a Contract marriage and now carrying a child , pregnent.
Friend of Avantika and Sheila and mother of Latika . She is a modern woman , yet very clever who can do any cheap nuisance to get money .
He is a husband of Neha Gupta.
A close friend of Kaira , who gives her drugs so that he can make use of her , gradually want to do marriage with Kaira and also involved with Latika in this plan , but His marriage with Kaira was stopped by Aditya and Pankhuri by proving him culprit and wrong .
A old caretaker of Deewan mansion.
He is one of uncle of pankhuri , who loves her alot . He had a affair with Preity Deewan but he left her due to some reasons .