Home

»

|~YuvReen / ShiviTi AT#37~| Hum Mar Jayenge
|~YuvReen / ShiviTi AT#37~| Hum Mar Jayenge
Post Reply
New Post
Naz_YuvReen
Coolbie
Joined: 01 December 2009
Posts: 40275
Posted:

09 June 2013 at 5:49am

| IP Logged
Credit: Trouble.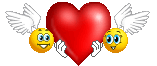 Page design: nazomel
DO NOT COPY!
Note:
nazomel
(
Naz
) and
.S.i.m.r.a.n.
(
Simran
) are the Co-Admins of the AT. Only they have the permission to open the AT's. If you can't find the next AT then check the forum pages.
You will definitly find it.

Next AT link:

guys please request here for a ShiviTi interview
India Forums
Email - tellybuzz@india-forums.com


Saaz Bahu Saazish
Facebook -
https://www.facebook.com/pages/spamdomain/
107621959231


Edited by nazomel - 14 June 2013 at 12:59pm
Dear
Guest
, Being an unregistered member you are missing out on participating in the lively discussions happening on the topic "
|~YuvReen / ShiviTi AT#37~| Hum Mar Jayenge
" in
Suvreen Guggal - Topper of the year
forum. In addition you lose out on the fun interactions with fellow members and other member exclusive features that India-Forums has to offer. Join India's most popular discussion portal on Indian Entertainment. It's FREE and registration is effortless so
JOIN NOW
!
Naz_YuvReen
Coolbie
Joined: 01 December 2009
Posts: 40275
Posted:

09 June 2013 at 5:52am

| IP Logged
Credit:
thank you both
Naz_YuvReen
Coolbie
Joined: 01 December 2009
Posts: 40275
Naz_YuvReen
Coolbie
Joined: 01 December 2009
Posts: 40275
Naz_YuvReen
Coolbie
Joined: 01 December 2009
Posts: 40275
Naz_YuvReen
Coolbie
Joined: 01 December 2009
Posts: 40275
Posted:

09 June 2013 at 5:57am

| IP Logged



Edited by nazomel - 19 June 2013 at 11:11am
PoohLover
IF-Rockerz
Joined: 08 April 2010
Posts: 9044
Posted:

09 June 2013 at 2:33pm

| IP Logged
ON THE NEW AT LOVELY PEOPLE :-))
Anam Ali
Coolbie
Joined: 11 November 2005
Posts: 50485
Posted:

09 June 2013 at 2:34pm

| IP Logged

Congrats Everyone on the new thread
Post Reply
New Post
Go to top
Related Topics
Forum Quick Jump
Please login to check your Last 10 Topics posted
"Last day of Suvreen Guggal was very emotional for us" - Shivin Narang
The good looking and talented actor Shivin Narang talks about his ... 32
"Samrat is not me and its a challenge for me to play this character" : Mohit Malik
Mohit Malik talks about his character of Samrat in his upcoming show ... 23