~*Sushant Obsession Syndrome*~#17
Post Reply
New Post
SushantFan_Afss
IF-Sizzlerz
Joined: 23 June 2012
Posts: 12635
Posted:

03 June 2013 at 9:51am

| IP Logged
Banner Credit: -FAIZA-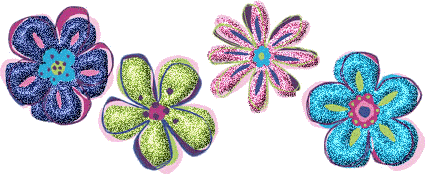 Sushant, a Delhi-ite, was born to the Rajput family originally from
Chandigarh. Pampered and indulged by his four elder sisters since childhood, Sushant
is a fun loving and jovial guy with an emotional core. He defied his parents to follow his dreams of joining the glamour industry, promising
to return if things did not work out.
However, once he started, he had
no reasons to look back at all. Today he is one of the biggest stars on television, having made his mark as an excellent
actor and dancer.
Always eager to creatively explore new grounds,
Sushant aimed to become a
top notch director some day. Easily the current heartthrob, he broke a number of hearts when he
proposed to his co-star Ankita Lokhande on National Television. Sushant left Pavitra Rishta
on October 23, 2011 to do something new in his life. He has intentions of being
the Asian James Bond. He is also a social activist and supports child literacy projects and the provision
of food for poor children.


Sushant's FB Account
http://www.facebook.com/sushant.rajput.10

Sushant's IF Profile
Sushant Singh Rajput


Links to the previous OSs:

#
Sushant Obsession Syndrome1
#
Sushant Obsession Syndrome 2
#
Sushant Obsession Syndrome 3
#
Sushant Obsession Syndrome 4
#
Sushant Obsession Syndrome 5
#
Sushant Obsession Syndrome 6
#
Sushant Obsession Syndrome 7
#
Sushant Obsession Syndrome 8
#
Sushant Obsession Syndrome 9
#
Sushant Obsession Syndrome 10
#
Sushant Obsession Syndrome 11
#
Sushant Obsession Syndrome 12
#
Sushant Obsession Syndrome 13
#
Sushant Obsession Syndrome 14
#
Sushant Obsession Syndrome 15
#
Sushant Obsession Syndrome 16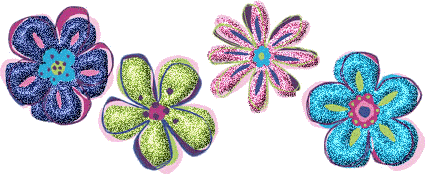 PLEASE DO NOT COPY UPDATES TO OTHER SITES, THIS UPDATE IS MEANT EXCLUSIVELY FOR INDIA FORUMS MEMBERS
The following 1 member(s) liked the above post:
stefanandre
,
Dear
Guest
, Being an unregistered member you are missing out on participating in the lively discussions happening on the topic "
~*Sushant Obsession Syndrome*~#17
" in
Pavitra Rishta
forum. In addition you lose out on the fun interactions with fellow members and other member exclusive features that India-Forums has to offer. Join India's most popular discussion portal on Indian Entertainment. It's FREE and registration is effortless so
JOIN NOW
!
SushantFan_Afss
IF-Sizzlerz
Joined: 23 June 2012
Posts: 12635
Posted:

03 June 2013 at 9:56am

| IP Logged


Banner Credit: -Faiza-



Academically inclined Sushant intended to be an
engineer, and joined the Delhi College of
Engineering, for which he even got a scholarship. However, he was drawn to
the world of erforming arts after watching a show
by ace choreographer
Shiamak Daver's dance troupe. He joined the group and was fortunate
enough to get a lot of
encouragement, as
Shiamak, noticing
Sushant's dedication and talent, gave him
opportunities to perform in the 2006
Commonwealth games and Filmfare Awards. Upon
his return, he also joined theatre classes with Barry John. His studies suffered,
and it was then that he decided to concentrate on
his true calling- he left his studies midway and directed his steps towards Mumbai. There he joined Ashley Lobo's dance group, learnt martial arts from Allan Amin, assisted
director Mohit Suri during the making of Raaz 2, and did theatre with Nadira
Babbar's group. It was at one such show for an NGO
that he was spotted by a Balaji Production
Executive, and a new
phase in Sushant's life started.

Sushant started his innings
in television in 2008 with Balaji Telefilms' 'Kis Desh Mein Hai Mera Dil' on Star
Plus, wherein he essayed the role of Preet Juneja.


Sushant as Preet in KDMHMD.
Though it was not the main lead, this happy go
lucky character who
progressed in the show from being a carefree young lad to a responsible brother, husband and son,
won many hearts. But the show that propelled Sushant to new heights of
stardom was Balaji
Telefilms' Pavitra Rishta on Zee TV in which he played the lead role of a soft spoken, shy mechanic
called Manav Deshmukh.


Sushant as Manav in PR.
Sushant's endearing portrayal of this excellently sketched character soon garnered a
huge fan following, and he received many accolades for the same. In May 2010,
he participated on the dance show Zara Nach Ke Dikha on Star Plus, based on the theme of girls vs
boys. Plagued by injuries and illnesses, he put in his best foot forward, but received appreciation in true sense in Dec 2010 on Sony Entertainment
Television's Jhalak Dikhla Jaa, based on the British hit Strictly Come Dancing.


Sushant in JDJ.
Though he could not win the show, his excellent performances fetched him the most spotless
performer award, loads of praise from stalwarts of dance and millions of fans
as he set out an
unsurmountable record of perfect scores.

1. In 2009, Best Jodi award
with Ankita Lokhande at Zee Rishtey Awards.
2. In 2010, Best Actor
(Male) award at KalaKaar Awards.
3. In 2010, Best Actor
(Male) award at Zee Gold Awards.
4. In 2010, Best Actor
(Male) award at Indian Television Academy Awards.
5. In 2010, Best Actor
(Male) award at Xplore International Awards.
6. In 2010, Most Popular
Face (Male) award at Zee Rishtey Awards.
7. In 2010, Best Jodi award
with Ankita Lokhande at
Zee Rishtey Awards.
8. In 2010, Big Star
Television Actor (Male) award at Big Star Entertainment Awards.
9. In 2011, Favorite
Popular Television Actor (Male) award at Lions Gold Awards.
10. In 2011, Best Television Actor (Male) award at The Global Film and Television Honors
Awards.
11. In 2011, Best Television Actor (Male) award at FICCI Frames Excellence Awards.
12. 2011 Best Actor (Male) at Zee Gold Awards.


The following 1 member(s) liked the above post:
stefanandre
,
SushantFan_Afss
IF-Sizzlerz
Joined: 23 June 2012
Posts: 12635
Posted:

03 June 2013 at 10:01am

| IP Logged





Banner Credit: -Faiza-

Birth Name:Sushant
Singh Rajput
Nick Name:Guggu
DOB:21
January 1986
Star Sign:Aquarian/Capri
Gender:Male
Relationship Status:In a
Relationship
Height:183 cms
TV Debut:Kis Desh Mein
Hai Mera Dil(STAR Plus)
BW Debut:Kai Po Che
Lineage:From Patna
How many places have
you lived in till date I
have lived in 5 cities
Favourite Movie
Dialogue: Bade bade shehron main choti choti baatein hoti rehti hai
Favourite Season:Rainy
season.
Favourite Vacation
Spot:Mauritius
Favourite Brand:Nike
Favourite Musical
Instrument: Guitar, I know to play it pretty well.
Favourite Dish:Rajma Chawal
Favourite TV
Show:Friends
Favourite Bollywood
actor:Shah Rukh Khan
Favourite Bollywood
actress:Madhuri Dixit
Favourite Hollywood
actor:Keanu Reeves
Favourite Hollywood
actress:Monica Belluchi
Favourite cartoon
character:Tom and Jerry
The Saddest day of my
life: When I joined Engineering College.
Memorable
Moment:When I
represented India in a dance performance at Commonwealth Games in Australia in 2006.
One thing that nobody knows about you:Well,I have flunked 16 times in
my engineering college and have still not completed(smiles).
If you are granted three wishes,you would ask for:A physique like John
Abraham,acting prowess as SRK and looks like Hrithik Roshan.
Your best childhood
memory:when I stood first in class 3.
Your experience when facing the camera for the
first time:I was nervous
On your last
birthday,what u did?had
a pool party with my
friends and Kis Desh & PR friends
I am transparent
Life is full of fun
Love is divine
Marriage is a
commitment
Your ideal woman should be intelligent,beautiful,loving,caring and
understanding
Your dream date will be in
a jungle with Monica
Belluchi
What kind of music do u
like? depends,when I am
driving I like slow music and when I am partying I like hard rock and hip-hop.
Your first crush happened when I was in class 4 and she was my class teacher
Your first date was when I
was in class 10 and it
was with my classmate Rashmi.We went on a long drive.
Your long lasting friend is Ankit and I met him
when I was in
kindergarten and till
today we are in touch.
Do u make friends
easily very easily
How do you rate yourself
as an actor? I would like
to rate myself 12 on 10.
Last time you were stalked I don't remember

Philosophy of life don't take life too
seriously.Have fun and enjoy every single moment of ur life.
Advice to youngsters educate yourself and at the same time enjoy life.
Your message to fans:Keep
rocking,love u all
You r most complimented
for My eyes.Apparently
they are deep and
soulful,though I think
they r too small to
drown in(laughs)
Sexiest thing u did for your girlfriend Ankita Lokhande We were at a house party and I took my shirt off & danced for her.She was pleasantly
surprised
Why Manav was so
loved? Many fans tell me that they think I must be just as sensitive and good as Manav in real life.That's really
humbling.


The following 1 member(s) liked the above post:
stefanandre
,
SushantFan_Afss
IF-Sizzlerz
Joined: 23 June 2012
Posts: 12635
Posted:

03 June 2013 at 10:07am

| IP Logged





Banner Credit: -Faiza-
Writing Credit: _proteetyz_
Sushant Singh Rajput has made foray into
bollywood with Rock On director Abhishek Kapoor's Kai Po Che based on Chetan Bhagat's book The
3 Mistakes Of My Life. After quitting his TV show in October 2011, Sushant lay
low for a while to prepare for his film debut. He chose to do the ground work for his lead role as
Ishaan in this film. After he left Pavitra Rishta he rejected 7-8 films offered to him and waited for the
right choice. Sushant was also offered Aashiqui 2 from the bhatt camp before the role went to
Aditya Roy Kapoor." Apart from Aashiqui 2, he also let go a three film contract
with Yash Raj Films which also included Aurangzeb with Arjun Kapoor. "He
was under a two film
contract with UTV. And thus couldn't bag these lucrative offers. Prior to offers from the Bhatt camp and Yash Raj banner,
Sushant was approached for a Hollywood project.
"The film was about
female foeticide but he did not like the script. His priority is not about having a break and making money. But Sushant is excited by quality work. Sushant is
not keen on doing hero-centric roles. He is ready to do any role as long as it's
challenging.


Best friends Ishaan
(Sushant), Omi and Govind young, ambitious and
restless are trying to make a mark in the India of the early 2000's. These are
exciting times a new
millennium has just
dawned, India's a nuclear power and ostensibly shining a perfect place for
the 3 Ahmedabad boys to start a business that could
be their ticket to fame and riches. In a country where
cricket is religion, they hit upon a brilliant plan to
start a training academy that could produce India's
next sporting superstars! What follows is without
doubt the greatest
adventure of their lives, as they attempt to navigate the big hurdles in the path
of fulfilling their dreams. Based on Chetan Bhagat's
bestselling novel "The 3 Mistakes of My Life", Kai Po Che (meaning a triumphant yell in
Gujarati) is an unforgettable ode to
friendship and the magical moments one shares with
one's closest pals
celebrating festivals,
drunken dancing,
watching cricket matches together, strategizing on
how to catch the attention of the cute neighborhood
girl, being there to watch each other's back in troubled times and to celebrate one's successes by screaming "Kai Po Che"! Sushant plays the character of Ishaan, who is
quite myopic but good at heart. The character of Ishaan in the movie is a big fan of cricket and
dreams of opening a
training academy.


Sushant has tried his best to step into 'cricket mode' and
enact his character well. And succeeded too. Aamir Khan praised him after watching KPC.
The movie was a hit. The 1st 2 weeks box office collection was 45 crores.


Sushant's next venture is an YRF Film which name is
not finalised yet. He will be seen opposite to Parineeti Chopda.
Shooting is completed. Expecting date of release
is 13th september,2013.


Sushant will be seen
playing parallel lead in Rajkumar Hiran's Peekay along with Aamir Khan and Anushaka Sharma. The film will be released on 25th November. The film
is reported to be a political satire, with Aamir playing
P.K., an alcoholic social crusader. The film's title,Peekay, echos Aamir's
character's name as well as his drinking habits. Sushant's character is yet
to be known.


Now the latest Buzz is that Sushant may replace Hrithik Roshan in Shekher Kapoor's much
hyped project PAANI.
Aditya Chopda has
personally selected
Sushant for the lead of Paani after Hrithik's leaving. This is also an YRF project. The film will be released on 2014.
And now it is confirmed that he will do Abhishek Kapoor's next film which is produced by Ekta Kapoor!


~ENDORSEMENTS~
1. Lux with Ankita Lokhande.
2. Pepsi(upcoming)

The following 1 member(s) liked the above post:
stefanandre
,
SushantFan_Afss
IF-Sizzlerz
Joined: 23 June 2012
Posts: 12635
Posted:

03 June 2013 at 10:14am

| IP Logged


Banner Credit:1sanghamitra
As Lead protagonists in PR, they were always in the spotlight for their amazing chemistry on-screen and performances in the show. Their jodi of Manav and Archana became darling of
every household.
They were already in a relationship when Jhalak Dikhhla Jaa happened. Introvert that he is, he didn't want to announce it
to the world that they
were seeing each other. She hated that, naturally. She fought with him and argued that he didn't love
her enough or even worse he was embarrassed! And
just when she thought that his opposite nature
was getting on her nerves, he went down on his knees and proposed to her
on national TV on the sets of Jhalak Dikhhla Jaa! She was stunned.


The guy, who's essentially a private
person, declared his love for her in front of a million people just to please her'
She fell in love with him all over again at that moment.


The following 1 member(s) liked the above post:
stefanandre
,
SushantFan_Afss
IF-Sizzlerz
Joined: 23 June 2012
Posts: 12635
Posted:

03 June 2013 at 10:15am

| IP Logged

Res

The following 1 member(s) liked the above post:

stefanandre

,
SushantFan_Afss
IF-Sizzlerz
Joined: 23 June 2012
Posts: 12635
Posted:

03 June 2013 at 10:16am

| IP Logged

Reserve

The following 1 member(s) liked the above post:

stefanandre

,
SushantFan_Afss
IF-Sizzlerz
Joined: 23 June 2012
Posts: 12635
Posted:

03 June 2013 at 10:16am

| IP Logged

Res

The following 1 member(s) liked the above post:

stefanandre

,
Post Reply
New Post
Go to top
Related Topics
Forum Quick Jump
Please login to check your Last 10 Topics posted
"I am open to anything that makes my heart and mind click!" - Rithvik Dhanjani
The energetic TV star is waiting for the right offer to come his way ... 127
Ankita Lokhande matches steps with Sunny Leone
TV actress Ankita Lokhande sizzled in a Manisha Malhotra creation to ... 173