So anyone watching this drama? I'm 10 episodes in and loving it.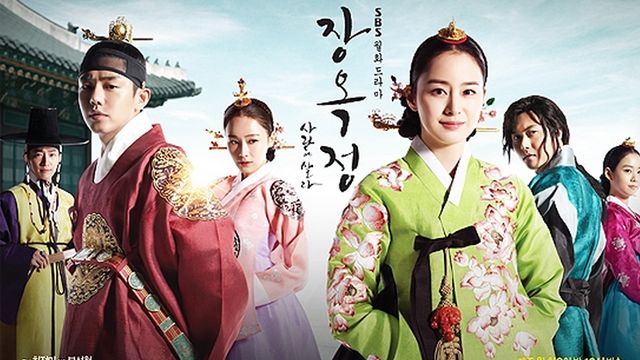 I thought I'd post it here, it's definitely a drama to check out. If you've watched your fair share of Saeguk drama's, you'll know the history pretty well and this drama is simply excellent.
Ok Jung (also known as Hee Bin) is known as probably the biggest female villian in the history of Korean history
She was the one who plotted to kill Queen In Kyung by poisoning her- wife of the King. The King, who made Ok Jung a "BIN" (Bin is the #1 status of a concubine) was devastated and ended up sending Ok Jung into exile.
This drama shows the story from Ok Jung's perspective...having always been the "bad woman" in every drama, i LOVE how this one takes a look at how her life came to be and honestly, I'm not sure if they're even following history...so many twists and turns!!!
Yoo Ah In - makes the most charismatic King's I've seen, he's doing great in his second saeguk role (first being SungKyungwan Scandal)
Kim Tae Hee - she's actually going pretty well in the show as the female lead. She's always been attacked for being really bland on screen and I think she's finally growing as an actress
Why you should watch it? -- chemistry between the leads is awesome, story is fantastic (really moving at a good pace, not slow or boring)


Edited by sweetsorrow18 - 01 June 2013 at 3:25pm