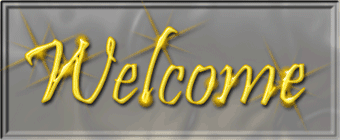 TO
THE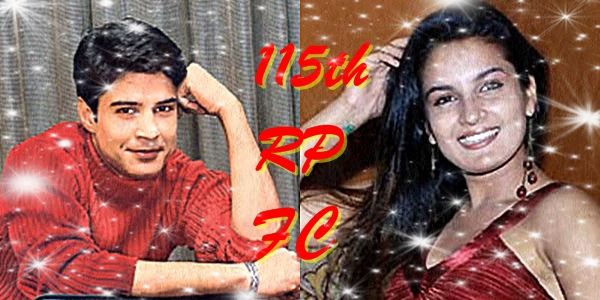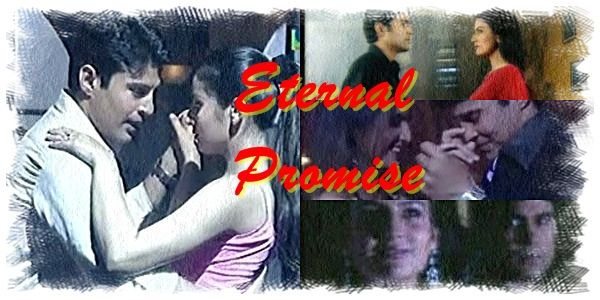 The final stage had arrived and Rajveer had prepared himself for the day but still there had been some hope kept safely inside his heart that perhaps a miracle would take place.
However as they say you don't always get what you want and some things are simply out of one's control. Death would be one of them and here Rajveer sat beside his life, taking her last breaths. It had been difficult for him but he had mustered all the courage to face the biggest exam of his life.
He had kept a brave front since the past two years, helping her to carry on but it had been harder than he had thought.
Now also he sat with a wide grin on his face just to ease everything up for her, only for his love.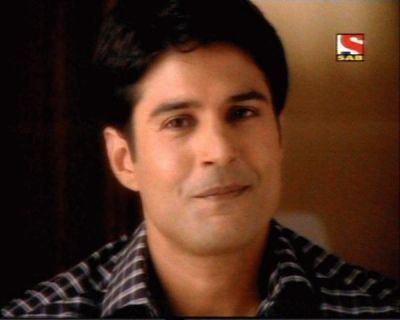 "Mere liye muskuraarahe ho per tumhaaree aakhe sab kuch kehrahee hain Raj." She spoke weakly.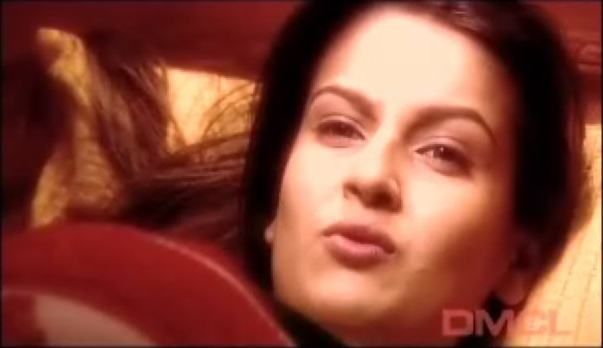 His hand rested on her forehead, "tumne hamesha mere dil ka haal meree aakho se hee jaana hain."
She put her hand against his cheek, "tumhe khudse ziada jo jaanti hu. Or aaj me jaantee hu ke me apna waada tore rahee hu."
He covered her mouth, "sssh...aisa kuch bhi nahi karahee ho tum Naina." He sniffed and tried his best to put the tears behind his eyes. "Aaj tak tumne apne wo her wade nibhaaye hain, aaj to me chukka hu apne waade se."
"Nahi Raj," she paused to intake breath, "tumne to apne saare wade nibhaa liye, balke wo bhi jo nahi kiye the. Lekin me," tears trickled down her cheeks, "me tumse kiya huwa wo waada tore rahi hu. Tumhe kabhi chore ke nahi jaane waala waada."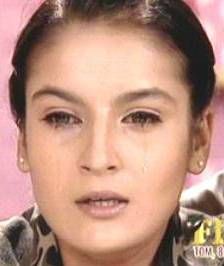 Rajveer held both of her hands tight in his as if he was holding onto her. "Naa hi tumne koi waada tora hain or naahi me tumhe kahi jaane dunga."
Naina released her hand and touched his cheek with affection once again, "jaan yeh hum dono jaante hain ke yeh namumkin hain. Yeh din aayega yeh hame pata tha." She wiped away a tear which trickled down his cheek.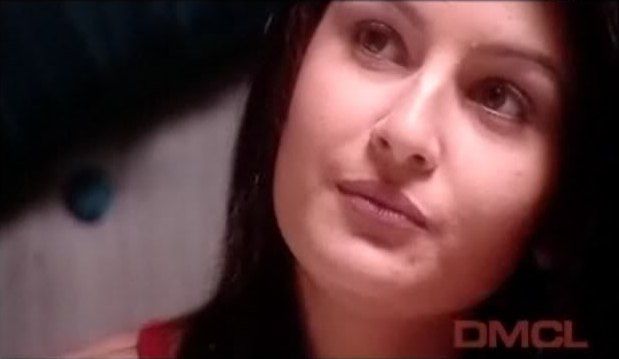 "Me kuch nahi jaanta Naina." He couldn't stop his sobs any longer, "me bus itna jaanta hu ke ab tak maine tumhaara haath thaama rakha hain isee aas me ke me tumhe apne se dhoore kabhi nahi hone doon."
"Me tumse kaha dhoore hoon Raj. Naina ko Rajveer se koi alag karhee nahi sakta." She tried to hide her tears and gave a smile, "or hamare to sirf tann alag ho rahe hain mann to nahi na."
Rajveer broke down and took her in his embrace. He lied on top of her and buried his head in the crane of her neck. "Mat jao Naina," he cried violently, "please mat jao."
She held his head to comfort him. "Raj tumne waada kiya tha mujhse ke tum nahi ro ge."
"Me kaha ro raha hoon," in between sobs, "me to bus...me to bus..." He just couldn't muster the courage to say anything.
Hum tere bin ab reh nahi sakte
Tere bina kya wajood mera
Tujhse judaa gar hojayenge
To khud se hi hojayenge juda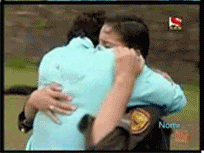 Both Rajveer and Naina held each other tight and cried. They cried for each other thinking how they're leaving the other behind and alone. They cried for the hurt they were going to leave for each other.
Kyu ke tum hi ho, ab tum hi ho
Zindagi ab tum hi ho
Hooo, chain bhi, mera dard bhi, meri aashiqui
Ab tum hi ho
After a while Naina quietened down and with the small amount of life still left in her, she tried to move Rajveer. "Raj? Jaan?" She noticed he stirred. "Tumhe yaad hain na meri aakhri khwaish?"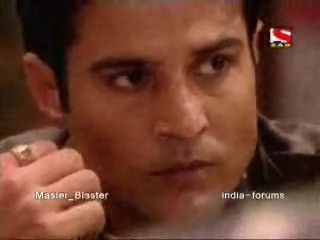 That made him pull out and he wiped his tears. "Mujhe sab yaad hain." He stood up and left the room but returned back in five minutes along with a pandit following. Rajveer had some things in his hands and he just went and sat beside Naina again. "Me saaree taiyaari karchuka hoon."
The overwhelming moment just made Naina pour out tears. Then she saw how he wrapped the red dupatta over her head and around her shoulders. Then he held her hand. He truly was the best anyone could have found and she felt too lucky to have had him in her life.
Tera mera rishta, hain kaisa
Ek pal dhoore gawaara nahin
Tere liye her roz hain jeete
Tujhko diya mera waqt sabhi
Rajveer signalled the pandit to begin the rituals. Naina's last wish was to die as Rajveer's bride. They were going to get married the day before but her fatal attack landed her in the hospital. Yet he was not going to leave any of her wishes unfulfilled. As the ceremony presided, both stared intently in each other's eyes. None of them had expected it to take place like this but now that it was, nothing mattered anymore but the fact that two souls were joining together for eternity.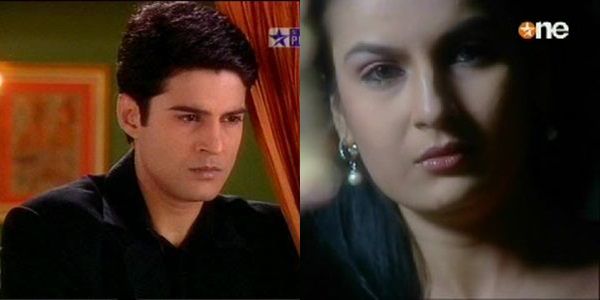 "Hamare phere nahin hosakte lekin wo saare vachan me tumse zaroor karna chahunga." He began after the pandit finished the prayers. "Me vachan deta hoon ke mere tann mann, saaso or dil pe hamesha sirf or sirf meri patni Naina ka hee haq rahega." Both of their eyes were full of tears. "Me vachan deta hoon ke me meri patni Naina ki her ek khwaish ko pura karunga or koi bhi sapne ko adhura nahin chorunga." He sniffed as he continued and her muffles were also heard. "Me vachan deta hoon ke me apni patni Naina ki parchai ko apne aks se kabhi dhoore nahin hone dunga. Her identity shall never die. Or me oska saath..." his voice cracked as he continued in sadness. "or oska saath kabhi nahin chorunga." All of it came from his heart so there wasn't much effort in saying it. If there was effort then it was in being strong and not to break down. "Me vachan deta hoon ke zindagi ke koi bhi more asaan ya mushkil, me apni patni Naina ka haath thaame rakhunga..." He just couldn't say anymore so he turned away to wipe away his tears.
Koi lamha mera na ho tere bina
Her saans pe naam tera
Kyu ke tum hi ho, ab tum hi ho
Zindagi ab tum hi ho
Hooo, chain bhi, mera dard bhi, meri aashiqui
Ab tum hi ho
His pain wasn't hidden from her as she felt every bit of it. Her heart ached with the knowledge that she was leaving him and he would probably spend the rest of his life in his sorrow. Yet unfortunately no one had control over fate. She gathered all her remaining strength and decided to take over. "Ab mere vachan ki baari hain." She waited till Rajveer looked towards her and then she clasped her fingers in his. "Me vachan deti hoon ke me apne pati ko jo jeete jee pyaar na desakhi ose marne ke baad bohat saara dungi os jahaan me jab hamari mulaqaat hogi." Silent tears flowed down her cheeks. "Me vachan deti hoon ke is janam me mujhe apna patni dharma nibhaane ko nahi mila per aane waale agle saato janam me, main apna patni dharma khoob nibhaungi." Both of them began to cry again with Rajveer holding her tight. "Me vachan deti hoon ki me her haal me..." she hiccupped and he tensed up but didn't let go of her grip. "...her haal me onka saath nahin chorungi or...or..." that was it, her courage was lost.
However the rituals were nearly done and the pandit signaled him to finish off the ceremony. Rajveer took the mangalsutra and wrapped it around her neck. Then he took a pinch of the sindoor and with a trembling hand, went near her forehead.
As soon as he applied it, a beautiful smile appeared on her face as if showing that she was finally complete and content.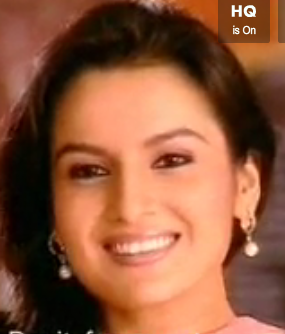 Tere liye hee jiya main
Khud ko jo yu de diya hain
Teri wafaa ne mujhko sambhaala
Saare ghamo ko dilse nikaala
The pandit finally announced them as husband and wife and there was that infinite happiness spread all over both of their hearts.
Tere saath mera hain naseeb juda
Tujhe paa ke adhura na raha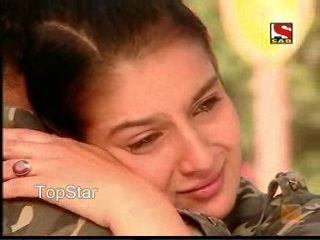 Naina's last breaths took over and she held onto Rajveer tight. Fear was written over her face and he tried his best to comfort her. His hand rested on her forehead and just then she gave him a grin and closed her eyes.
Kyu ke tum hi ho, ab tum hi ho
Zindagi ab tum hi ho
Hooo, chain bhi, mera dard bhi, meri aashiqui
Ab tum hi ho
For the first few minutes he just sat there, as if time had froze. Everything had come to a stand and the only thing that moved were the tears out of his eyes. They flowed slowly and silently as he just sat there holding onto her hand.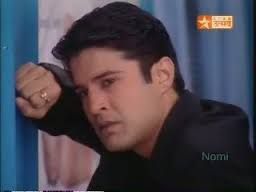 Her soul had certainly passed on but she was going to remain alive in his heart. That was their eternal promise.
Vm on Tum Hi Ho


Edited by awaazilicious - 15 June 2013 at 1:17pm