Mrs.Dhawan
Happy Birthdaaay Jasmine!!! May all your wishes come true! Your an amazing writer and love all your work. Have fun and love ya loads! <3




-Deepali-
Happy Birthday Jas



Wish you many many happy returns of the day

May all your wishes come true on this day and may God bless you with lots and lots of love ,success and happiness in life ...Enjoy this day to the fullest .

I wish you to celebrate all the wonderful things That makes you so special, not just on your special day, But on every day of the year!

Joy is what I wish for you
Success in everything you do
Hope all your dreams come true
And luck may not leave you.
May this birthday be just the beginning of a year filled with happy memories, wonderful moments and shinning dreams..

Lots Of Love and Hugs
Deepali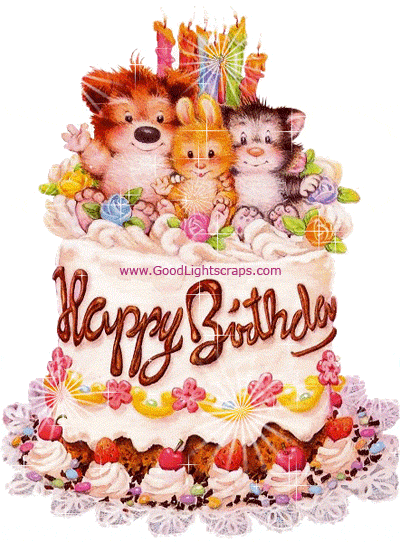 sehar mehrotra
"Happy bday Angel
(Yeah dats the name I gave and it is inspired ny your user id...lolzzz)
I wish you all the happiness and success and love in this world.
You are a true rockstar and a bestfriend to almost everyone...Love you babes and Apne "Unke" sath grandly celebrate karna apna Bday...
gk_09
Happy Birthday Jas
May all your wishes and dreams come true. May this coming year bring you loads of success and happiness into your life. Have a blast!




.sio.angel.
Dear jas...
ok now im not getting very formal coze we are friends and no formality between friends...rite?

it all started there...in Newsroom...the bollycurry...seriously yaar i need to thank the bollycurry coze after joining it i have got some really amazing friends and u undoubtedly are one of them
we worked int he same team...more like official and then we became friends in fb...i think that was the best part of all coze there...obviously was a diff world and i came to know more of u...
and today is a day that u hve been waiting since pata nahi how many days...
i could see ur curiosity and excitement in fb...i want u to remain happy, elated and a life full of bliss always yaar...what else can i wish for being in front of the computer screen?

but do cut a cake...feed all...store large pieces of cake for all of us members and yeah do have one piece if u like too

hope u get all amazing gifts and lots of love from ur family...
stay happy...
and being in IF the best gift one can give another is a siggy...
ermm i manage to make one and here is what i could do...don't throw tomatoes at me for this


have a wonderful birthday jas...HAPPY BIRTHDAY

luv,
sio




credit for all the banners goes to viniva sharma
thanks a lot girl! you already know how much do i adore your work ;)


Edited by --Pooja- - 23 May 2013 at 1:42am