Here are a few messages and gifts made by members from this forum. Hence the title that says "
Love from around the globe.
"
xMidnightStarx
Happy 2nd Anniversary Iss Pyaar Ko Kya Naam Doon!
Even though the serial is over, it is still alive through all fans :D
I have always kept IPKKND dear in my heart!
IPKKND has been a part of my life and has defiantly changed me for the better!
I am just so happy that I had the chance to come across it :')
Barun and Sanaya defiantly made the serial what it is :P
I will always be fans to them and follow them in whatever they do in life!!
The rest of the cast are very heartwarming and fantastic actors/actresses!
Thank you to the crew/creatives for working hard to make the serial what it was!
Lets keep IPKKND alive for many years fellow fans!
Iss Pyaar Ko Kya Naam Doon FOREVER!
Sharna xx
~~~~~~~~~~~~~~~~~~~~~~~~~~~~~~~~~~~~~~~~~~~~~~~~~~~~~~~~~~~~~~~~~~~~~~~~
I have also made some creations for the anniversary thread!
Here they are:

cruze
VM:
http://youtu.be/CBnja7xxykI

Baki
"Iss Pyaar Ko Kya Naam Doon?"
The title itself is magical and so was the show.
6th June 2011 was the day where this show came into our lives. Since then Arhi has been rolling our hearts. IPKKND is a treasure, which I will always keep in my heart safely.
Creations:

ArHiLover-x
Happy 2nd Anniversary, my beloved show IPKKND! Though it has ended, the light moments of the show brighten up our souls, Arhi's love ignites our hearts with love and the smiles of the characters will remain plastered onto our faces, a sign that it will never be forgotten!
I Love IPKKND, Arnav, Khushi, and the whole Raizada family and I know that I will keep on loving it until I die!
*~HAPPY 2ND ANNIVERSARY ISS PYAAR KO KYA NAAM DOON~*
Love, Mariam

-sweetgal19-
OMG I just cant believe that it has been 2 years since IPK started ,that day,June 6th ,was the start of the show which took the world by storm,which gave us Arnav and Khushi,two phenomenal characters. Each of them polar opposites and that tagline was what drew me in "Nafrat Paas Aane na de,Mohabbat Door jaane na de" Their meeting,the hatred in them,the day when Khushi came to know that she had to work for Arnav Singh Raizada,the Business Tycoon,the Warehouse scene,the temple scene,the Rabba Veys,the Payash Wedding filled with Arshi moments,the Haldi,the Kiss,the terrace scene(How many times they used to show it
)the forced marriage,the Misunderstanding,the love which was still there ,the moments spent in Khushi's place after marriage,the "Swami" scenes which had me in splits,then the ill fated kidnapping,where we missed Barun so much!
The day he comes to know everything,the first I LOVE YOU,the day they are back together again,Arshi moments which we awaited eagerly ,for the clock to strike 8,their Marriage,throwing Creepwa(as he was "fondly" known
) out,then Aryan coming into their life with the annoying Sheetal,Arshi exposing her real self,cute NK,Hello Hi Bye Bye,Lakshmi goatwa,Stopwa,Di,Payash,everything made up IPKKND ! <3 Waiting for the Offscreen segments,seeing SaRun's friendship,our days used to become complete <3
And today,even if the show is not on,it is there in our hearts still,Arshi will be evergreen always and SaRun remain BFF's for ever <3 Thank you so much Gul Khan for bringing such a show and Kudos to the entire team for giving us such a beautiful show to cherish <3 Here's to IPKKND,the Show which will remain in our hearts always,forever and after <3 Congo everyone on 2 years completion!
Abhinaya (-sweetgal19-)

TINA!


-WhatThe-
On this special day, best wishes go to the whole Iss Pyar Ko kya naam doon team, For the wonderful love u guyz share with us through the show...
May this love and memories last through the lifetime...
Happy anniversary to u my Love(iss Pyar Ko Kya naam
Doon..)
6th June 2011 (Monday) Indeed a Magical and historical day for all the Arshians and Ipkkndians.. I have never thought in my life that a simple Daily Soap will gonna change my life like this...I have watched many shows in my life till today,but the magic ,the love I have felt through Ipkknd is totally unforgettable...
So its 6th june 2013 now...i cant still believe that its been 2 years already..Arnav and khushi's nat khat,their nok jhok ,their masti ,their love for each other, The raizada family ,the gupta family everyone of that show and everything related that show were indeed a treat to watch...The show compelled me to feel love,craziness,happiness everything by god...
Khushi ki nat khat pan,her craziness ,her jolliness , Nk's broken Hindi
,Mamiji's Broken English
Buaji's nand kissore,Arnav's Smirk &what the everything r now the sweetest memories of this show which i will gonna cherish in my whole life...After all this is the 1st and i think lst show Which i have enjoyed and loved to the core
...
happy 2nd anniversary to IPKKND team and to all the fans thought the world...I wouold like to bow down my head to this team who have worked so hard more than 12-15 hours only to entertain us...
Barun Sobti aka Arnav Singh raizada
Sanaya Irani aka Khushi Kumari Gupta Singh Raizada
Daljeet Bhanot aka Anjali Jha
Abhas Mehta aka Shyam Manohar Jha
Akshay Dogra aka Akash raizada
Deepali aka Payel Raizada
Uthkarsha Naik aka Mamiji
Saana khan aka Lavanya
Mamaji
Buaji
Garima
Shashi Gupta
Hp,OP (Prakash Brothers|)
Happpy singh
And the lst not least our invisible Aman...
and of course to Gul and the whole PH 4 Lions...
u guyz have made this show even more better and Barun &Sanaya's excellent performance and chemistry have made the show even far far better in the bad tracks also...
...We not only enjoyed u watching onscreen but also ofscreen too... Love u guyz...We are missing u a lot..I wish we could get the show back again...Long Live IPKKND and the memories of course...
i hope all the actors of this show can be more successful in their life and can just stay happy and blessed all the time...
All the best To Ipkknd team ...U guyz r awesome...And yes this show is truly unforgettable...

-barunoholic-
Happy 2nd anniversary to the show whom I breathed,lived for 1.5years day n night ,morning and night,everytime..
The show which gave me ARSHI.
The show which gave me my ARNAV SINGH RAIZADA..
The show which gave me Khushi...
The show which gave me SNAKEWA...
The show which gave me Hello hi byee byee..
The show which gave me Invisible PA Aman ,,
The show which gave me Rocky,lallan,Manu
The show which gave me Ranisahiba
The show which gave me Innumerous memories along pool side..
The show which gave me Rabba Veys
n
The show which gave me so amny good friends to cherish
Miss u IPKKND..No other show can replace the void created by you.. I cnt go to such extent of madness for any show
-barunoholic-

sharaya
Happy 2nd Anniversary IPKKNDIANS...
6th June 2011 is where it all started
Cant even tell you guys how nostalgic I am feeling today...
Missing Asrhi soo much today..There are jodis that will come and go but no 1 can replace our Arshi
I miss arshi passion,masti,chemistry,hottness,cuteness and everything about them...
Hats off to Barun Sobti and Sanaya Irani for making Arshi so real..
And Big Thank You to the makers for giving is Epic ARSHI
A Big big Thank You to IPK DT for baring us
we were not that well behaved members
I miss this active forum...
We fought,laughted,danced,drooled,cried together..
This forum and IPK gave me some wonderful friends aswell...JHAPPI to all my buddies
Though IPK is not with us today...it always remains in our heart..ARSHI was is and will be the most EPIC couple on Indian Telivision
They say once an IPKKNDIAN is always And IPKKNDIAN
Happy Aniversary once again I
pkkndians...and many more are to come

shadesofme
IPKKND is very special to me !!!
its the first ever show which became my addiction and obsession !!!!
i have some very good memories related to this show !!!!
Arnav and kushi will remain in my heart forever !!!!

AngelTeen
It was sometime last January when I first caught the glimpse of the khadoos Arnav Singh Raizada smiling and something just clicked. I hadnt watched the show before it, I wasnt a fan of SaRun and I didnt know who were ArHi but that one episode (it was the cow-eats-pattal-as-ArHi-stare Rabba Ve :p) and I was hooked. I scrounged through YouTube, watched all the 'love' scenes, wondered where the hell was the love in more than half of them but then realized its their nafrat which is actually the love. Sigh.
Its been a year of IPKKND and I cant imagine why it hasnt been two and why it cant be three. A beautiful show, a stellar cast and fantastic bonding - the definition of 'Iss Pyaar Ko Kya Naam Doon?' The story was brilliant, the dialogues authentic, the speaking style original and the actors beyond amazing and if I may say so it got some of the best (and the worst ;) :D) fans too but whatever kind they may - the largest fan group it was.
IPKKND still stays in our hearts, some 6 months after it has gone off air, because of its lasting value which came from the brilliance of all involved in it - the writers, the actors, the directors and the dedicated fans. Its one show whose GIFs also make you emotional and nostalgic and thats the power of IPKKND. Twitter pe trend aise hi nahin karta kuch! ;) :D
London se lekar South Africa tak, Mauritius se lekar Dubai tak aur apne India aur Pakistan to hai hi, IPKKND ne dhoom machaa di and it shall always be remembered for its onscreen fantabulousness as well as its off-screen masti!
On a personal note, it gave me Barun (bolne mein kya jaata hai? :p) and I shall be thankful cos he is one hell of a celeb to love! <3
And Sanaya who is fantastic and beautiful and graceful! <3
And Akshay who is hilarious and Karan who clicks photos in only one pose!
And the awesomest Nani, Maami, Buaji! <3
And it gave me back my writing like never before. I was writing on it barely a month into watching the show and for me thats huge because I cant write FFs till I am able to understand the depth of the characters and the fact that IPK was able to give me that in such a short time shows the brilliance of its conception. I am still writing and every song, every film, every scene, every moment makes me imagine ArHi on them and thats something!
So thank you IPKKND for the amazingness and the inspiration and the IPKKND forum and the friends I made there! <3
And for Barun of course! ;) :D <3 <3
Here's hoping, however irrationally, that you come back one day with the same cast and the same crew and create a little more magic! <3

pari162
Here are my wishes & Signatures for the second Anniversary -
If you find any problems in opening them please let me know!
Love
Pari

riti4u
I remember 2 years ago , I waited so excitedly for a show which had caught my attentions from all its promos... Then time came..and I never look back from then.. Its been amazing ride with IPKKND ,I have never loved a show as much as this one..What was so special..perhaps it had that divine connect with audience as well.. We connected to Story of Arnav-Khushi..Some seeked their partners in them...Some seeked themselves..But it was all about Love..A Love being displayed as never before .. I am thankful to all the people who are involved in bringing this show in front of me... CVs, music people, Cameramen, directors, dialogue writers, all technicians involved -Thank You !
Barun Sobti ,Thank you so much for bringing Arnav Singh Raizada alive in my life.. I have never loved any reel character this much... Your brilliant portrayal of ASR made me fall in love head over heels with rude and Arrogant ASR..
Sanaya Irani- Thank you so much for bringing Khushi into Arnav Singh Raizada's life and making this love story complete..Khushi always made me laugh, made me cry at times...even made me angry at times too...
Daljeet Bhanot- Thank you so much for giving us Anjali Di...our loving Di
Abhaas Mehta- Kudos to you coz I have really hated you onscreen and also thanks to Karan,Deepali, Pyumori, Akshay ,Uttarksha and Jayshree jee... I loved everything about this show...
A Big thank you!
I wish everyone associated with IPK gets all success in their lives...God Bless You All..
Arnav-Khushi will always be cherished as wonderful memory for a long time...

Gazal..
6th June is here!
My IPK was born today! It has turned into 2 now! Happy birthday IPK!!! :D :D
Um'I wanted to say, no no'I just'um'dart! Where is my speech paper? *checks pocket*
Sheesh! Forgot on study table! :/
Um'hello Hi bye'sorry! Hello everyone! I'just'Dart!
Um'people I forgot that paper of speech on table but my heart is still with me and I believe that when something is close to your heart you don't need any paper to speak it.
Though, I rehearsed my speech like million times, but'lets forget it! :P
I tell you something'no no, not any sad story'but my theory about television in my childhood. Don't laugh, okay!
Let's begin!
I remember, when I was a kid I used to think, there is secret cameras installed in each and every house and whatever we watch on TV is things happening in real.
Going by this theory, I was once watching a Bollywood award function, and just a day before I saw a movie where one of the actress died. Though, I didn't understood anything about that movie, but I remembered that, that actress died. So, what happen, in that award function there was a dance performance by that actress and I exclaimed to my mom," Aree Ma! Kal toh yeh marr gyi thi naa" (Last night, she died naa)
My mom laughed and as far as I remember she just said," No my baby! She is alive! And that was just an act"
I just listened to that and didn't question her further, probably coz I was least interested to know if that person is living or dead. Everyday, whatever mom watched I thought it was actually happening and in fact, I used to think, cartoons are also living! :P :D
Finally after years of forgotten research, I understood about all these and finally started considering everything as "Just an act"
I was weird kid! Yeah, I am not joking! I was "actually" wired one! I won't deny that I was the one who used to cry even just at a one word spoken in high pitch! Studious (then and now also). I used to feel weird when people around me used to talk about their favourite star'of course, cz I was never a fan of ANY star or show.
Then came a turning point of my life, leaving me wounded and alone! But, I don't hate my life for giving me moments like that, cz it made me understand who were mine and who were not.
Ops! Sorry got a bit drifted away!
So where I was?
Yeah! So, after some yrs of loneliness and depression, something came up which made me what I am today! Oh no no'I am not a big star or a super kid! I am Gazal now! It's finally me! I can never express what this show gave me!
It gave me reason to smile.
It gave me thousands of friends.
It gave me this forum.
It gave me confidence to keep my point of view.
It gave losses to my tissue company, who was no more needed cz I stopped taking anything at heart.
It gave me memories'to cherish, to relive and if possible bring it back!
After IPK ended, I thought I will move on. It's just a show!
That day, I didn't know what "Just a show" could do!
I stopped watching television! Believe me, my mom was the happiest and dad was one of the shocked being that day! I seriously missed IPK like hell! As soon as clock stroke 8, it was like'so empty'no Rabba vey nothing! Just a blank idiot box staring me with poker'actually no face! Not only rabba vey, I missed my excitements, I missed that running to forum just after show finishes, I missed that moments when I used to watch television so that I could be the first one to post about promo, if there's any! I missed, how I used to do anything to watch repeat'I missed how I used to forget everything as soon as the show started.
IPK was magical! It not only took me away from this world, but made me understand that rather than looking at the things that makes me unhappy, I should look at the small things that could give me pleasure which is equal to heaven.
Example, Khushi's happiness due to mere jalebi. I used to think, how could anyone be happy with just a Jalebi'but slowly I understood, what wonders jalebi could do!
IPK gave me many special things and out of all is this forum! All kind of humans; serious, jovial, sarcastic, stalker, ultimate humorous, silent, poky, guttery are available! ;D And, common between all was, we all were proud victims of IPK! Everyday here was a festival. Even if ArShi had megre eye lock, whole forum was coloured with colours of happiness and love. Each post had new discoveries in the episode.
If someone reads each post, one will find, how episode were examined'observed'and every second a post would spring up saying "Eureka!"
Imagine if we all had done so much research in our studies, we would have been successful scientist by now! ;) :P
And if spoilers would come out then *Phew*'MODs on duty! One spoiler and hundred posts were made speculating what does spoiler mean or what are your views on it. OS were written, party was made on good news and there was not a single minute I or I believe anyone would have logged out that day! But, I sincerely salute our MODs for managing us, the jungli's IPKians (LOL)
Show ended and I don't want to mention anything about it or anyone!
Yeah! I have moved on'or I say, I tried to move on! Today also, not even a single day pass when I am not watching ArShi scenes or VMs. Everday, I watch same thing, replaying it again n again and I never get bored'In fact, every moment I feel proud to be fan of such a great show! I feel proud that I was fan for the first and last time of such a great show, great actors, and fantastic cast!
Life is incomplete with IPK! I still miss them! I still miss that magic and try to find out in other show. But, the level that IPK had set is something which other show would never be able to reach! Words can never describe what IPK means to us'to me'to its cast!
*Sniff* *Sniff*
I think I should stop here. Becoz if I say more, I know, I might end up making you all cry and again MODs had to be on duty to delete several crying posts and would Ban and curse me for this! Kidding! Jokes apart, I would end up my gheesa pita speech and end with Arnavji's line, modified in my way! ;)
Yaha naa sahi, par shayad kahi aur ek duniya hai,
Where Laxmiji is still missing from RM,
Where Maami is still 25 yr old,
Where Anjali is still PoojaThali,
Where Shyam is in jail, twitching his nose like ever,
Where little Aarav still plays basketball,
Where NK still speaks his brilliant Hindi,
Where Buaji still chants about her Nandkishore'
And where, a very beautiful world of Arnav and Khushi exist,
Still by the pool side they sit and watch their parents,
A beautiful world which left us in awe!
I know today every one want to agree on my childhood theory about their existence in reality! Today most of you want to close your eyes and get drowned in that beautiful world of IPK!
Signing off with a hope that I would see this magic again! Once again, happy birthday IPK and IPKians, afterall, you all were born Bcoz IPK was born! ;)
Love you all,
Gazal

DurgaS
Hamare Arnav aur Khushi
Ghar ke chotey pardey par, bani ek prem kahani
Is kahani ki huyi saari duniya diwaani
In donon ki chavi, sab ke man mein basi
Aise thay hamare Arnav aur Khushi
Na takraar ki kami thi, na kam thay jazbaat
Chingaariyon se bhari thi, inki har mulaqaat
Kabhi nafrat ki thi chingaari, kabhi thi nashili
Aise thay hamare Arnav aur Khushi
Sapne huye poore, woh bani unki dulhan
Kayee mushkilon ke baad hua inka milan
Saazishein bahut huyi, inka pyaar chadha na bali
Aise thay hamare Arnav aur Khushi
Mahiney beet gaye, par inhe koyi na bhoola
Bas yehi baat, har ek ka dil bola
Na pehle thi aisi jodi, na phir hogi kabhi
Aise hain hamare Arnav aur Khushi
Translation:
On the small screen at home, there was a love story
The whole world became crazy for this story
Both of their reflections was in everyone's heart
This is how they were, our Arnav and Khushi
There was no dearth of conflict, nor of emotions
Their every meeting was full of sparks
The sparks were sometimes of hate and sometimes intoxicated
This is how they were, our Arnav and Khushi
The dreams were fulfilled, she became his bride
After many difficulties their unity took place
There were many conspiracies, but their love was not sacrificed
This is how they were, our Arnav and Khushi
It has been months, but no one forgot them
Only one thing, every heart said
There was never such a couple, nor will be there again
This is how they are, our Arnav and Khushi

chalhov
love the show and keep on remembering and watching it again and again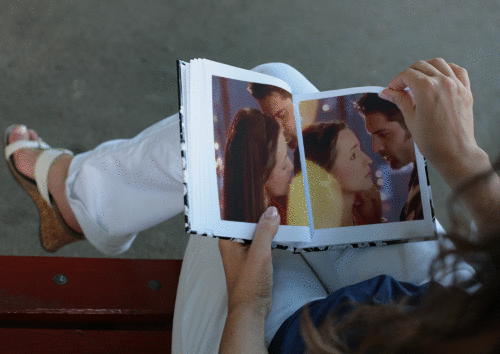 sanaya_pari
A very Happy 2nd Anniversary Iss Pyaar ko kya naam doon?
This show was not only unique but also magical.it's definitely one of the best show in television. This wasn't just a show for me it was a part of my life.i had a very beautiful journey wid ipk n i really miss that days..
We got our favourite couple Arshi wid ipk n what can i say about this wonderful couple
IPK will be unforgettable show for me due to arshi's intense lovestory n the sizzling chemistry..
we laughed,loved,cried wid them..
Arshi the most perfect couple forever.. No one can perfect like u..
Thanx Barun n Sanaya for brilliant performance as Arnav n khushi..
This show is my all time favourite show. it had creat a special place in my heart no any other show will ever take that place..IPK was d best n will remain best..
Lastly,
Happy birthday my dearest Iss Pyaar ko kya naam doon..

appy_indy-KD
These are free to use signatures:

OmaRamdass
To my beloved IPKKND i love you so much and i miss this show so much. I miss Barun and Sanaya and i cant find another jodi to match up to you guys and i wish to see you guys on screen together again.
I still live with the memories of this show and i watch an episode everyday like if the show was still on air- thanks to the Blasters of IPKKND forum in IF.
I wish the show was still on air to celebrate this 2nd Anniversary but i do hope to hear from both Sanaya and Barun on the anniversary celebration.
Miss you guys and the show and all the best on your future endeavors.
Love totally from Oma Ramdass.

Titaliya_AP
:Teri Meri:
:Rain Hug:
:Holi Dhak-Dhak:

JalebiGirl
Congratulations to every viewer and cast of IPKKND!!
Ipkknd is my fav show not just because of ArShi/SaRun but because of the whole cast...every member of the cast were OUTSTANDING
Thanks Gul for giving us IPKKND and ArShi
IPKKND was unique not only for its on-screen story but also for off-screen masti of the cast
Happy 2nd Anniversary IPKKNDians...

-iLoveSobti-


Iss Pyaar Ko Kya Naam Doon has/will always been very close to my heart. It will be etched in my memories forever. Initially when I started to watch this show I never knew I will love it so much!. Still I am really happy for the show. I am really proud to be ArHi's fan! I have laughed with ArHi, cried with ArHi. And this beautiful forum has also given me many friends. I have also learnt a lot from IPKKND. Thanks 4lionfilms for giving us a show like Iss Pyaar.

Blasters of the 'Blast from the Past' thread.


A post from the Blasters of the Blast from the Past thread
We are a group of people from the 'Blast from the past' thread and call ourselves 'Blasters'. We've have been watching IPK episodes regularly since 3rd December and have been reviewing, analysing and discussing the episodes on a daily basis. We are at present on our 12th thread. As we were watching the engagement episodes, through our discussions and analysis we've made some discoveries. Some of these had already been done when these episodes were being shown for the first time. Nevertheless, we would like to point out our discoveries as given below.
Engagement Discoveries
(Whose engagement was it?)
Bandagement
As we all know, Arnav tied the bandage on Khushi's left hand ring finger(LHRF). The finger, whose nerve is said to go straight to the heart. This was done in Devi Maiyya's temple at an auspicious time amidst chanting of the holy mantras. Instead of a ring, it was a bandage that was tied. The bandage is made up of cotton fibres. Cotton fibres are used to make holy threads to be tied on arms and wrists, Rakhis and also turmeric threads for Mangalsutra (in South India). So, we can easily conclude that engagement has taken place in the most traditional manner.
The ring purchase
Shyam bought a ring using Anjali's money. Anjali's money is really a part of Arnav's hard earned money. So, the owner of the ring is actually Arnav.
Shyam - Khushi engagement
Shyam never put the ring on Khushi's LHRF. He put it on one of the right hand. And anyway, Khushi's engagement has already taken place in the temple. And Shyam too was a married man. So, the Shyam - Khushi engagement is invalid.
Lost ring
Khushi lost that ring and she never realised it till Buaji pointed out the next morning. Instead, she was lost in thoughts while looking at her wound on her LHRF, thinking about the bandagement. Something, a newly engaged girl would obviously do.
Purification
Arnav found the ring under his feet. In a way, he purified it with his feet. Later, the ring fell into a glass of milk. Milk is used for purification in various Pooja procedures. Also, ornaments are purified in milk before adorning the deity. Thus, the ring has been purified from all touches of any evil hands.
Blessings
The ring crossed the hands of Nani, Anjali and even Lakshmiji. As if the ring has recieved the blessings of the ladies in Arnav's house. The milk has been understood to be a representation of Arnav's mother, as he would always take sips of milk to soothe his pain, be it after getting drenched in the rain (after rain hug) or eating hot spicy dal. So, when the ring fell into the milk, we can assume Arnav's mother too gave her blessings for the engagement. Also perhaps, when Arnav and Khushi were having the star talk near the pool side, their parents were blessing them. Because, only after that Arnav found the ring under his feet, as if their parents wanted him to do it.
The Final ritual
After a little tiff, Arnav returned the ring to Khushi. When Khushi was unable to put it on, Arnav took over and put the ring half way on Khushi's LHRF, i.e. till the proximal joint of the finger. The bandage that Arnav tied in the temple was till the proximal joint. So we could say, that he had put a ring in her finger all through - the proximal one third with a bandage and the distal one third with the ring.
Then, Anjali came in and put the ring completely on Khushi's LHRF. In many places, it is the mother or sister of the groom who puts the ring on the bride's finger. Thus, the engagement of Arnav and Khushi has been completed.
So, we can conclude that it was Arnav and Khushi who had been engaged and Shyam was never engaged to Khushi. Shyam is Arnav's sister's husband. Arnav considers his sister as a mother. So, that would put Shyam in father's place. So, can we assume that Shyam was giving a gift to his would be daughter-in-law when he gave the ring to Khushi?
Here's a small poem to celebrate the engagement of Arnav and Khushi
Badhai ho badhai,
Arnav Khushi ki huyi thi sagaai
Is rasam ko poora karne wali thi
Shyam babu ki lugaai
(Congratulations, Arnav Khushi had got engaged, the ritual was completed by Shyam's wife)
Credits:
The picture edit is by supriya.arshi. The gifs are by Katelyn.
Blasters who have contributed to the discoveries and also those who have supported the theories are: BarunDiwani, ArshiHamesha, wiwy, indi52, DurgaS, chalhov, Horizon, samin6, Katelyn, cinthiann1758, sohara, Anita, supriya.arshi, shesherkobita, Arshidiehardfan, goofy, RebeccaDaphne, salooni, ina211 and all our silent readers.

Mani.raizada
IPKKND
Iss Pyaar Ko Kya Naam Doon
Iss serial ke liye mere pyaar ko kya naam doon
Its an epic love story
8 to 8:30 was the most precious & my most fav time
Love this show to the peaks
The only reason is ASR
This iconic character changed my life
ASR ne mujhe pyaar karna sikhaya
I want a husband like Arnavji
On this occasion I wanna thank BARUN SOBTI for being ASR & for giving me my first ever love ASR
After ASR I started loving BARUN SOBTI to the core of my heart
LOVE U FOR EVER BARUN SOBTI, ASR, IPKKND

arshi4evr16
A small wish from a great fan !
I can't believe it has been 2 years since the magic has started !!
These two years were one of the most beautiful periods of my life !!
I can't express all my feelings in a single post. And it is impossible too !
I just wanna say that IPKKND changed me !! IPKKND changed my life !
I wish that all the wonderful people who took part in this legacy
should go great heights in their lives and achieve what they wanted !!
I wish them a great future from the bottom of my heart !!
IPKKND forum is the most awesome forum i've ever seen !!
Keep rocking n keep posting buddies !!
I hope i'll be there to comment on IPKKND's 50th anniversary !
Praise lord !!!
With Love,
Manju...
A Proud Arshian

HeBarun21
- Heba Nazim

goguma


IPK...
The most romantic and beautiful love story ever.
My first ever Indian telly serial, that i follow like religiously..
It is where i get to know the most talented and beautiful couple...Arshi..
and the whole gang of awesome characters...who are just unforgettable...
Thru IPK, i witness the very great bonding of fellow actors on the set and out...
i learn what it is like to act among friends...
the bonding, the laughter... it is really like a family..
so
Thank u 4lions, for making this awesome awesome show.
Thank u to the rocking stars...
Barun, Sanaya, Daljeet, Abhaas, Karan, Akshay, Deepali,
buaji, mamiji, mamaji, naniji..
IPK lives on in our hearts..
Here's wishing for many more anniversaries...

Priya025

incandescent
2 years ago, on this day Iss Pyaar Ko Kya Naam Doon came into our lives. A love story of two star crossed lovers with opposing personalities, torn between love and hate may have sounded simple and commonplace. But beauty lies in the simplest of things and the rarest of finds are found within the ordinary. That is what made it extraordinary. Two names, Arnav and Khushi, touched our lives and became so real, we lived and breathed with them. Two actors, Barun and Sanaya became the faces of Arnav and Khushi and breathed life into them.
We felt their love, we felt their pain, and we laughed when they laughed, we cried we they cried and we rejoiced when they found love and happiness in each other.
Now it no longer graces our screens but once something touches your soul it leaves its mark forever. We miss it every day and crave its presence, and we try to find solace. It may be gone, but the memories are cherished. It gave us happiness and that thought brings a smile to our faces. Even though it is gone, it will never fade. It will shine like the brightest star.
Today we observe this day, to celebrate everything it means to us. We found happiness and love; we bonded with others who felt the same love. We made friends and became a part of the IPKKND family. Today we shouldn't cry because it's over, we should smile because it happened and thank everyone who made it possible.
Happy 2nd Anniversary Iss Pyaar Ko Kya Naam Doon. You have made a place in my heart and you will always reside in it.
Fari.


tash10
Happy 2nd anniversary to all IPKKNDians and the team of IPKKND
Two years back the best TV show of the whole wide world graced our television set to create history, and a special place in our heart
Indeed, IPKKND has been thoroughly anchored into our hearts and all the memories attached to it cannot be erased
6th June has become a special date for me, it is the day where unknowingly I was embarking upon a new journey, a journey of mixed emotions, namely love, passion, excitement but also anxiety, sadness, anger
IPKKND is the only show that has been able to get me gripped at all times, made me laugh and also made me cry
Who would have thought that a show could generate such an impact on me?
I just feel that IPKKND has become a part of my daily routine, yup it still is even after it has been abruptly ended
Because there is no single day I can stop thinking about Arnav and Khushi, what their lives would have been now. I miss them so much
And it's a must to watch their most loving scenes daily
Thanks to IPKKND, I have met such wonderful people on this forum which has given me the best friends anyone could wish for
The real catalyst of my love for the show is undoubtedly Arnav and Khushi, which is synonymous to Barun and Sanaya because I just cannot imagine Arhi without Sarun
They spread so much magic on the screen that I sometimes fail to realise that it is just a show, not reality
Arnav and Khushi make a mesmerising couple which is the best portrayed any time
Barun, thank you so much for being Arnav
You have infused life into a character which we were supposed to hate at the beginning but which we could only love
You are an extremely talented actor and an even better individual
And Sanaya, it is remarkable the way you portrayed the bubbly role of Khushi but at the same time, delivered emotional scenes convincingly
Finally, I would also like to thank Daljeet, Abhaas, Akshay, Deepali, Karan, and the remaining cast for making such a great ensemble cast
I think it is the best cast that I have ever seen...such great rapports with each other and a friendship that can been transposed onto screen
Of course, without the production team, the creatives team, the crew and Star Plus, IPKKND would not have existed. Thank you again for bringing joy into the lives of millions of people
Loads of love from a Forever IPKKNDian/ArHian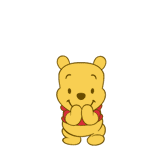 Tashu <3

Rafaheli
2 years gone by..But still everything's so fresh in my mind !
Starting from the first dialogue of the show-' Haire nandkishore' of our beloved Buaji , to Khushi falling in ASR's arm to 'Arnav-Khushi hamesha saath rahenge'..every bit is like yesterday only!
No matter how many years go by, no matter how many monsoon arrives..Memories of Iss Pyaar Ko Kya Naam Doon will never get washed away from my mind, from my soul !
Only the "..Mohabbat door jaane na de" part is what will keep IPKKND n the memories this epic show gave, alive in my heart always..HAMESHA!
SIGGY created by me!

-Deepali-
Wishing everyone on IPKKND 2nd Anniversary!
...
IPK and Arhi/Sarun Remain Forever in my mind...Love them Lot!!!!
Miss them Lot!!!!!!!!!!!!!!
I wish the Sarun will comeback soon ..they are the Most ~ evergreen romantic couple~
This serial is my all time favourite serial. It has create a special palce in my heart
. No any other serial will ever take that place in my heart. I really miss my all time onscreen favourite jodi ARHI
& offscreen favourite jodi SARUN
Wish u all Happy Wishing everyone on IPK 2nd Anniversary!

The rest of the messages will be in this thread only. So, please watch out for the ArHi-ness to unload.