Hey Bubblesss Ji,
First of all, many many many happy returns of the day. May all your dreams comes true. Have a blast today jaani and party hard because you're turning 18 years old. You're an adult now
.
You're one of the best human being I met on IF: craziest, a sweetie pie and funniest girl, a big pankhi of Barun Sobti, our very own Arnav ji.
<-- This emotion will always remind me of you Bubbles ji.
You're an hard working Cool Viewbie , an encouraging reader, an awesome siggie maker, an Amazing friend, a wonderful Choti Behna. Never ever change this side of you ji. You truly deserve the best in life.
These lines are for you :
Return to be a child back for a moment
but stay a girl in every situation
Laugh and joke and enjoy your Youth.
The best part of your good time
spend it in a funny way
do not waste time alone with the study
have fun, go out and smile.


The sun kisses the young and lucky,
You are special my friend
and the sun embraces you.
Once again, Happy Birthday Bubbles ji.
Loads of Love&Hugs
Buttercup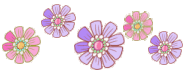 Yo yo!
HAPPPYYY BIRTHDAAAY!
I shall make a really rapchick sig for you soon. Abhi key liye, baaki sey kaam chala lo?
SO, man. Like never change. Remain the same you. Always. You're really annoying (at times) but you're still the best. You know exactly when I'm low and why and that's just super!
I love you dhaaair saaaraaa!
Your,
Banana.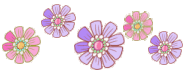 Happy Birthday, Stuti Behna!
Have a greattt one...may your day and year ahead be blessed for you with happiness and joy all around! :D
I couldn't do something as special as you did for my b'day, but here's something to make you smile on YOUR day! :D
*PS- thanks to Saraa for this*
Happy Birthday Stutz ,may your smile lighten up the candles near you. Your a wonderful girl who is loving, caring, smart and above all has a beautiful soul that anyone can fall in love with. keep rocking sweets.
Many Many Happy Returns of the Day.. Wish you a Very Very Happy Birthday dear.. May God bless you and fulfill all your wishes and dreams..
I'm wishing to you a very very happy birthday..
May each moment of your birthday
unfold pleasures,old and new.
Making it a very happy joy filled day for you...
HAPPY BIRTHDAY STUTZ...
Much Love & Blessing & Hugs
Deepali
Here is special birthday cake