(credit- the AMAZING maria
)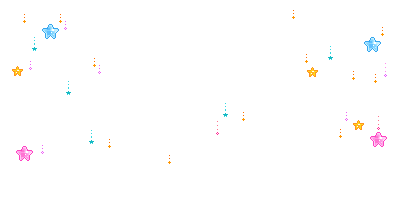 *The tape roll slips from Bebo's hands*
Bebo: uffo damn this tape! Won't even stick. yo Dhanno can you pass me the tape
Dhanno: Get your lazy ass moving and get it yourself.
Bebo: Don't make me come down there you ghora!
Dhanno: Bring it BEZO
Bebo: Dont call me that
Dhanno: Why, what are you gonna do about it call your Kambakht Ishq Mr Viraj Shergill?
Bebo: You know what *makes her way down the ladder*
Dhanno: Why don't i make it easier for you *shakes the ladder*
Chikni Chameli: Oyyyeee!
*Chameli, with her lean legs, simultaneously moving her curvaceous hips walks towards the two items breaking a million hearts with every step*
Bebo: UGHH what do u want CC
Dhanno: Loh..Mother hen agayi *rolls eyes*
Chikni Chameli: You *point at Dhanno* shut up and come with me we'll find a lighter... and you *points at Bebo* get back to work.
*Both the items roll there eyes but obey captain hen doing what they are told*
--- At Dhunki's place --
Chaliya : HOW could CC forget... so she didn't even mention it?
Dhunki: No.. none of the items remember... here i was already planning to make Gataum Rode wish Bebo a happy birthday six months before it even arrives and helped organize a kick ass party for CC but it seems they have forgotten that today's my special day..
' its a cruel cruel world.
*Chaliya gets a text from CC*
Chikni Chameli:hows Dhunki doing?
Chaliya: she practically hates you all AND lurves MOI... DUH!
Chikni Chameli: Ya ya whatever helps you sleep at night
Chaliya: Oh I'm sorry does the truth sting? :p
Chikni Chameli:ha ha so basically i don't care... how is the zakham pe namak chirakhna going?
Chaliya: oh you know the whole drowning in her own tears is going on at the moment... yup everything is perfect
oh and did you find a lighter?
Chikni Chemeli: No still looking for one. Cool just make her cry a bit more...after all it's her birthday. keep me updated, chao!
--Back at the party--
*Chikni Chameli goes to check up on the other items*
Chikni Chemli: What are you doing CM?
Chandarmukhi:Sweeping the floor like you asked with my maar dala skills...Yeah Yeah Be Jealous!
Chikni Chameli: Yeah Yeah, I am jealous of you, like Hrithik loves me...Its non-existent! Go and get changed..party is about to start. You can sweep all the way there too!
Chandarmukhi: Okay, i will dress up in my 1000 Kg Choli. Maybe Chunnilal will pay...you know in a special way
Chinki Chameli: Okay Moonface, control your hormones and dress up!!!
Chandarukhi: Mere hormones ko Devedas ne mar dalaaa
Chikini Chameli: Oh i see.. so when are you planning to get ready? when the party is over?
Chndamukhi: NO! after i pay a little visit to my WOH *winks*
*Dhanno calls for CC*
Chikni Chameli:OK you do that... now go before the guests arrive.
--In CM's room--
Chundarmukhi: Arrey, let me go, koyi ajaye ga... *struggles to free herself*
Paro: DEVAAA... DEVAAA... kidhar ho mere priye (Where are you my love) we have a party to attend.
Chundarkmukhi: my arch nemesis is coming let me go!
Paro: de-va...CHUNDARMUKHI... together... WHAT
Chundarmukhi: uhhh... ermmm ya sooo basically this is where he spends his nights... sorry you had to find out this way...
Paro: You, you, you KAMINI ki batchi[x]
Chundarmukhi: What huh? come at me i can handle a little tili like you!
*Paropunches CM who punches back, seeing this Deva runs away leaving the girls together to mourn over their mutual loss*
Bebo: OH MY GAWD stop crying... You guys were better killing yourselves... We don't want the party flooded, ain't nobody got time for that... Now tell me where's the lighter?
Paro: well because of this narcissist mere deva mujhse door ho gaye and-
Chundarmukhi: ME.. Please.. If you hadn't come me and my WOH would've been doing are thing *winks*
Paro: You know what... *with that starts their never ending fight -nobody was hurt in the process-*
Bebo: why did I even bother coming here again... *leaves*
--Back at Dhunki's place--
Munni: Chaliye... uhh umm... i think your phone's ringing..
Dhunki: no wait you were saying something
Chaliya: i was.. NO.. i wasn't
... Ms chatter box here won't shut up how am i suppose to talk
Munni: Go. Get. Your. Phone.[x]
Chaliya: OK OK gawd there is only one me *rolls eyes*
Dhunki: WAIT! you were saying something... I reckon about a party?
Munni: PARTY?! what party, which party... there's no party.. remember it's a cruel world everybody forgot about your birthday... nobody loves you :(
Dhunki: You're right munni I'M ALL ALONEEE..
Chaliya: Guess who's back?
*Munnirolls her eyes and realizes she's received a text from Bebo*
Bebo: Come on get here fast before Mother Hen murders everybody and you may have noticed i'm too young to die!
Munni: Can't you guys handle the beast for a couple minutes... sheesh i have to do everything!
Bebo: WHAT... pfftt I'm not the one who sulks around all day.. now COME!
Munni: Are you sure you're too young to die.. if not i can do the honors [x] and I'm coming.
*End of conversation*
Munni: umm guys i've got some urgent uhhh umm *looks at Chaliya*
Chaliya: -Work shes got work, right Munni
*Munni nods*
Chaliya: OK then we'll see you later... and when ya come back we shall kick the shit out of the other items who forgot.
--Back at the party--
Chikni Chameli: DHANNO the banner is falling! Is that how you tape it...fix it before I tape you to the wall!
PARO where the hell is the damn LIGHTER, you can sing "Silsila yeh chahat ka" and light up the pooja for ur Devdas later!
Forget it! I got this!
Halkat Jawani: OMG! CC ur on Fire! I will save you!
*All items gasp in shock and start laughing*
Chikni Chameli:You kamini! Your are a Heroine not my hero, and i didn't need any saving! You ruined my dress!
Halkat Jawani: Not like you were wearing much anyway!
Munni: Burn!
*Chikni chameli gives death stare to Munni*
Munni: Sorry for being late woh kya hai naa...I was busy getting badnaam with my munna *wink*
*Halkat Jawani scoffs*

Halkaat Jawani: So who is the guy hiding in my bedroom?
Munni: Oh no you didn't!
Halkaat Jawani: Oh yes i did!
Munni: Teri toh *launches herself on HJ*
*HJ moves and Munni lands on CC*
Chikni Chameli: STOP and get off of me you KAMINI ! Argghhh this is such a disaster... Dhanno can't put up a banner, Halkat Jawani can't think, and Bebo... where's Bebo?
Bebo: OUCH! CC i hurt my toe because of them *points at Sharara and Anarkali* they were too busy arguing about who's sexier as they decorated the cake *rolls eyes* and forgot to tell me that there's a knife on the ground [x]...it really hurts *pouts*
Anarkali: BUT in all that we got one thing settled...that the sexiest person is
Desi girl: The one and only Desi girl! I have natural beauty and sexiness. Have you seen my sari ;-)
Sharara: BUT, You don't have the sharara in you...Look at me, I am ready to party all day and night! You need a spark like me. You need to become pardesi not desi. And really your sari...In rain, you look like a drowned cat. You need to learn...
Dhanno:
Phuulezzz Guys, You are SO NOT SEXY! You want to learn the tips of sexiness...Look at MOI! My style, my looks, my uhhh everything is SEXY. You guys can just dream on.
Anarkali: Listen you guys can fight but we all know the truth...
Desi Girl:That I am better. Come on, it's a universal fact!
Anarkali: You bitch...You know what's a universal fact...THIS
*Grabs Dhunki's cake and throws it at Desi Girl*
Desi Girl: WHAT THE HELL KAMINI? You ruined my sari ' I am going to effing kill you!
*Desi Girl charges at Anarkali, aiming the cocktail in her hand towards her dress without realizing that Sharara is in the middle*
Sharara: WHAT THE HELL? I can't believe this. YOU ALL ARE SO DEAD.
*Sharara takes the salsa dip and throws it towards Desi Girl but Anarkali is in the middle this time*
Anarkali: You bitches...
Dhanno: Take a chill Pill Anarkali, Have salsa with your so called sexiness
Anarkali: I hate you guys. You guys are so rude.
*Anarkali takes the chocolate cake and throws it toward Sharara but Dhanno is there*
Bebo: NOOO not the cake!!
Dhanno: WHY ME? I was not involved in this. BTW, the cake tastes good. You Kaminis are so dead. Yo Mother Hen, Don't blame me for this...
Bebo: It was a chocolate cake meant to be in MY stomach... YOU GUYYYSS uhgg.. Dhanno can u kill them all for me... Just keep it clean.. Kinda OCD
Dhanno: I'll do something better... Bwhahahaha
*Takes a pin and pops the balloon hanging on the ceiling which explodes Vodka on Dhunki as she enters*
All Items: HOLY SHIT!
Dhunno: oops !
Chikni Chemeli: DHANNOO... God damn it!
Dhunki:Whaaa...WHAT IN THE EFFING WORLD IS GOING ON HERE
Paro: Chandramikhi, i'm so done with your bak ba-
Chandramukhi: Well i'm not... SO you listen and Shut the fu-
*CM and paro both see dhunki, shock taking over their features*
Paro: Ermmm... Chameli... i think Dhunki is here.
Chikni Chameli: NO SHIIIT! Thanks Ms obvious.
All Items: Uhhh SURPRISE... Happy Birthday?
HAPPY BIRTHDAY DHUNKI BAI!!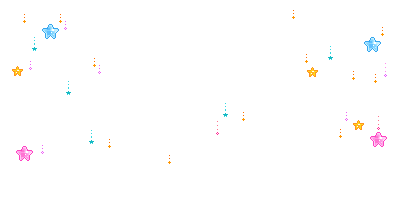 (Credit for GIFs and other images to the all mighty Tumblr/Google,
keeping us all sane, but the praise worthy creativity is presented to you by the one and only INsane BCD
aka Bebo, Chikni Chameli, and Dhanno!
)