jeevi7

Happy Birthday to you, Happy Birthday to you
Happy Birthday dear Karan, Happy Birthday to you
Tacker
May this year bring you more happiness, fulfillment and lots of love.
Hope it's as awesome as you are and may all your wishes come true.
Many many many more to come...Don't forget to have a Blast
I love you so much my Rockstar. You are the bestest of the best
Happy Birthday Darling
-marziah
your biggest fan from Canada
niCeline

Birthday is a day in which we celebrate the day when we were born. Today is the birthday of a special man. He is a Handsome, Special, young, stylish name! Any guesses? Its KARAN TACKER!
Karan!! I wish you a many more Happy Returns of the Day!
OMG! OMG! OMG! Its your birthday!!! And its 11 days before mine!!!
I am super happy and excited!
.
Frankly, I have never thought of wishing you! I have
NEVER
thought about it in my whole life! And here is the chance.. at last!
I am speechless thinking about you. I actually thought of writing a super long message for you but I have no idea how long this will be.
Let me try my best to keep it as short as possible.
Karan! You are just FABULOUS!
I mean it! You are freaking Awesome! I still remember watching your old shows, just for you.
Just to see you on screen. Whenever I see you on screen, my heart skips a beat. You just brighten up my day with one smile of yours..
Your smile, makes girls heart skip a beat. Your cries makes a girl's heart melt. Your acting makes us look at you in Aww! You, yourself, are just super awesome! Well, you might think that I am too sweet to say this but this is the
TRUTH
! Just admit it Karan!
What should I say now?
You are just AMAZING the way you are! You are such a sweet person I have ever seen. Maybe the sweetest I have seen or I will ever see in my whole life. I love how you develop and share relations with everyone around you.. especially with Krystu. *ahem*
The Kind, Affectionate, Ravishing, Awesome, Natural person is none other than YOU! KARAN!
Well, I really want to see you once! I had this chance but blame the security in Singapore that I couldn't meet you..
I just hope that I get to meet you
at least
once.. live! That will make my day! I really hope Karan.. :)
You are one person whom I personally look up to in my life. The way you treat others in your life, the way you live your life inspires me to be like you. I am mostly inspired by you. You have always been the Best Person I have ever seen!
On this May 11, I pray to god to give you all the happiness Karan!
Stopping my stupid talks now.
I wish you a Happy Birthday!
Happy Birthday Karan!!
I am too young to bless you.
But, you should be blessed!
May you get all the happiness!
May you be blessed with everyone's Love!
May you gain more and more fame and victory!
May you always win in everything you tend to do!
I wish you the Best in Life on this special Day when you celebrate your Birthday.
Happy Birthday to you.. Happy Birthday to you.. Happy Birthday to you, Karan Tacker.. Happy Birthday to you..
Love. You. Loads. Loads. Loads. Loads and Loads.
With love,
Wishing you the Best in life,
Ampreetha..
From Singapore:)
kryanholic

Falling in love with you was Easy. Staying in love with you is Easier.The sun rose today with a special charm, the clouds cleared today with a very special intent and the trees are swaying in unison just to wish you Happy B'day! HAPPY BIRTHDAY to the Most 'Hot and Happening' "KARAN TACKER!<3". You bring magic into my world and with your magic my world becomes an ideal state of Heaven. Tacker have the most charming,Funny, Attractive and Rocking personality in the Universe! Seeing you on television or anywhere or even your picture brightens up my day! Whether melancholy or depressed seeing you just makes me forget about all my pains and sadness. Its impossible to believe that someone can be this perfect, but i've too! Coz you really are and even beyond perfect!
The only thing that's in my mind since last month was that your b'day is approaching and it should be best (not better)than ever before! Hope it really happens so! 11th May has turned itno my most favorite day! Simply writing '11' reminds me of YOU! Your thoughts keep on revolving in my mind the whole day out. Not only on-screen but your off-screen interviews are just fantabulous! I wait eagerly for them. Its too fun to watch them. I just love your tricks!<3
On-screen also your acting's fabulous. Your expressions are soo realistic. You are different from everyone! Your smile, Hairs, dressing sense, hot and dashing or chocolate boy looks!<3. All virtues are beyond amazing! I wanna meet you...like today...Just NOW! It would be a dream come true!
My 'heart' for you will never 'break'. My 'smile' for you will never 'fade'. My 'love' for you will never 'end'. May you get all the happiness, blessing and what ever you may want. May your this bithday converts your sadness into joy, failure into success and all the obstacles into opportunity! Once again a very very very 'Happy Birthday'.
-Deepali-

Happy Birthday Karan tacker
You're the king of expressions, the rock star, the charmer
An unmatchable portrayer of emotions and the ultimate romancer
Your deeply emoting eyes, husky voice and your stylish demeanor
Your positivity, humility, modesty'.you make us fans prouder n prouder
Be it Sameer, Shantanu and now Viren
Your strong portrayal makes us love them, laugh with them, and cry when you portray pain
You are My Most Favorite Celebrity in this Entire World
Here's Wishing You All the love and Prosperity and here's Also hoping You Soar to great heights of success
Hoping this 27th birthday is a blast & brings in bags full of happiness for you always and forever.
Party hard and keep up the amazing efforts as Viren in EHM; you know you're appreciated much!
Lots of love Deepali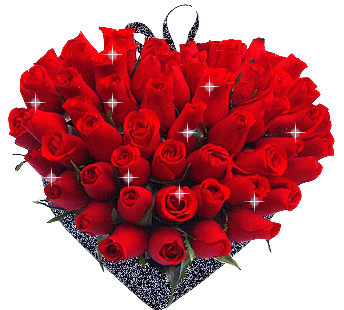 candyVirika

"Tacker Let me tell you that with every passing year, you're becoming the most smart, wise, good looking, stunning and accomplished person that I have ever known.

if kisses were rain id send u showers,
if fun was time id send u hrs,
if u needed a friend id send u me!

a very happy birthday tacker
may god bless u
yr the best and i love u "
xMidnightStarx

Happy Birthday Karan Tacker!
Have the most amazing birthday ever and I hope you got everything you wanted :D
Love you lots and wish you all the happiness in the world :')
I hope all your birthday wishes come true!
You rock as Viren in EHMMBH, I just love your scenes!!
I wish you all the success and keep happy Tacker!!
I am so happy that my birthday is 3 days after yours!
Just the fact that my birthday is near yours is awesome!!
Hehe, happy birthday once again Karan!
Love From Sharna xx
.Kriti.

Heart hacker Karan Tacker,
I'll start this message off with a
happy birthday
because, very obviously, you are the king of today and your special day has finally arrived.
There is a bit too much of praise associated with you and there is a need of words which do not exist in any dictionary (apart from the Karan Tacker dictionary
) to describe your amazing-ness. You rule our hearts, you rule our minds and basically... you rule our lives.
As cliched as it is,
everyone
is short of words when it comes to describing you, simply because there's too much to say! Your acting, your looks, your dashing personality, from the way you walk to the way you smile, the way you deliver your dialogues onscreen, your sense of humor off screen, your friendly attitude with basically everyone you know, your jokes, your expressions, your habits and your ways of life are simply things which are copyrighted by only your name and identity. No one else can ever even dream to be like you because you are
the
Karan Tacker.
Everything about you makes me fall in love with you over and over and over again.
Uff, teri ada! There are so many Karans around the world, but out of all of them, you are the one that shines out to me <3 Love you Karan, really!
Hope you have an elated birthday and have many more prosperous and successful years ahead, because this is the least you deserve.
Itnaa sara love
Kriti
shafaqsheikh

karan tacker
On this special day, I wish you all the very best, all the joy you can ever have and may you be blessed abundantly today, tomorrow and the days to come! May you have a fantastic birthday and many more to come... HAPPY BIRTHDAY!!!!
I hope you have a wonderful day full of happiness and that your wishes come true! Happy Birthday!
Prernarbofan

Karan A VERY HAPPY BIRTHDAY TO YOU
I fell in love with you from the day you came on TV
From Sameer to Shantanu to Viren you have just grown better and better.
No one was like you , is like you and will be like you , You are just The Best !
I don't know how but you have the charm to make hearts melt just by a smile.
You are funny , lovable , cute and how did I forget HOT. You are just amazing.
Not only do you act well but I believe you are a really good human being.
You are just perfect in whatever you do and a notch higher than everyone else .
I just wish the best for you . I hope you keep acting forever and get all that you want
in life . I LOVE you a lot . You ROCK
Happy Birthday once again Karan
From your greatest fan
Prerna
Tum Jiyo Hazaaron Saal
Saal Ke Din Hon Pachaas Hazaar
Suraj Roz Aata Rahe, Roz Gaata Rahe
Leke Kiranon Ke Mele
Palachhin, Kaliyaan Gin, Gin Teraa Har Din
Tab Tak Rangon Se Khelen
Rang Jab Tak Baaki Hai Bahaaron Men
Tum Jiyo Hazaaron Saal
Saal Ke Din Hon Pachaas Hazaar...
Sabapari

Happy Birthday Karan the hottest guy in the world
May u live a long life and ur all dreams come true may u get lots of success in ur life
You are a great actor and person i have ever seen in my life
Have a great day party hard and have a blast
Virika-luv

Happy b'day Tacker
wohooo finally d day has arrived whn a ROCKSTAR WAS BORN
HAPPY BIRTHDAY TACKER MY LOVE
my heart tracker dude why u do dis whnever i see u i forget everything.whenever im sad i just see ur pic u really bring a big wala smile on my face
why ru sooo hottt Tacker
everytime i see u my heart skip
luv ur acting ur a suprb actor a superstar.Luvd every role of urs b its shaan or sameer or viren,u bring life to all d character u play
n specially viren wala im in luv wth ur character n wth viren n virika
ur really a germ of person very kind at heart who luvs his family friend n also his fans a lottt n so sweet of u dat u tak ur time out n get in touch wth ur fans.
Luv u Tacker for dis
B like dat how ru now forever n may u get more succes in life n all ur may get fulfill soon.
Love u loads n loads loads Tacker
Again HAPPY B'DAY MY ROCKSTAR
-Ayesha
latika_AshVik

yuhooo tacker so its ur birthday hotty
wish u a very-very happy birthday karan tacker...
may this birthday brings lots of happiness in ur life and u'll get all the success and fame which u truely deserve
u r sooo naughty , u r sooo humble , u r sooo handsome
, u r sooo sexy
and most important u r a very down to earth person which i love the most about u
u r a brilliant actor the way u portray the character of viren i think noone can
love u sooo much HEART HACKER KARAN TACKER
enjoy ur day with ur friends and family to the fullest ...
PARTY HARD...!!!
u rock...
vishwa94

Many Many Happy Returns of the Day Karan Tacker
Have a blast with ur family and friends
May God Bless u and Wishing u best for ur future
Keep rising and shining!!
I have been following u since ur first show LNMDJ
N ur the most Handsome, sexiest, cute, humble and down to earth guy n offcourse a brilliant actor
Thank u so much for entertaining us onscreen as well as offscreen
Hope u achieve more success in future
will always support u and love u endless
sabulovekaran

hey Karan...Wish you a very Happy Birthday and Many Happy Returns of the Day
though u are Undscrible bt wanna say sumthin...
ur captivating personality, sensibility, your aura,
screen presence, deeply emoting eyes, husky voice..uff" make me gaga over 2 u..every tym !!
.you make me alwz LOVE n PROUD wid Your positivity, humility n down to earth nature...n wid Your talent, determination, hard work, brilliance and dedication...
Your strong portrayal makes us love them, laugh with them, and cry when you portray pain...always end up wid Teary eyes u do all thngs wid such Perfection
it makes you standout and many actors of your generation.You're the king of expressions, unmatchable portrayer of emotions.
A wonderful human being, a powerhouse performer and a complete entertainer, I wish you every bit of happiness and success in all your endeavors.keep rizing n shining n make evry1 Proud n be Healty. love u.. dont knw how much? (as u say hum balon ko gin nahi sakte)
TAKE CARE
sabah from kanpur
Natasha137

Dear Karan tacker!
Omg! I wish You could read this. I'm such a die-heart fan of you tacker...
I just love everything about you and this special day 11 may! It really means a lot for me cuz You took birth at this day ..
A hearty Happy birthday to you boy!
Cut the chocolate cake with cute smile chocolaty boy
May you 've many more! And you keep filling our hearts with your love each day.Keep looking the world with your killer looks..!
You're the hottest creature surviving!
.I 've much more to write but i've to finish here!Once again a very happy birthday.
--Amna--

Happy Birthday Karan Tacker
i wish u could read this
Happy birthday my tacker
May this birthday will u best B D'day ever
For my love, may next year brings lots and lots of happiness and joy and make you love me more than ever before. Happy birthday Sweet Heart.
Love you
...Keep Rocking ...
-Amna-
Tabzy

Heyllooo karan, well firstly I want to tell you that your my current obsession
... I want to dedicate this line to you (stolen
)... " Tumhe soch ti hoon mein shamo aur subah..isse zyada Tumhe aur chahoon toh Kya" .. I'm like Saat samundar away from so I guess my dream of meeting you is quite impossible. But I promised to my self that I WILL go india one day... Probably on my honeymoon :P... And meet you but hold on I won't be single then
... Ok enough of me blabbering...so the point is I LOVE YOU itni ki I finished catching up with more than 400 episode of EHMBH in one week!... Because I didn't know about the serial and i regret it ... I missed out on a such good and hot show ( hot because you are there
). Ok lets come in to main point... HAPPPYYY BIRTHDAYYY ;birthday boy... Hope u had a great day and may you have a great like ahead... Remember us fans (especially me
) are always there to support u and your work. Hope you go faaarrr in life...hope all your dream comes true...once again LUV U...
Lots of dua
Tabassum (London)
mehakLUVSvirika

Happy bday my choco boy karan tacker...
11th may is really a vry special day for me...m more excited for dis day dan anyoder day...
I luv karan so much...his smile makes me die for him...he is damn sexy n hot...d way he does every thing is just fab...i luv karans naughtiness of screen n on screen...karan is just so perfect n he is really a heart hacker...
May dis year will b more prosperous for him n happiness will always wid him...he should always smile n spread smiles...may dis year will b a special one for him
NeetuHarshi

A BIG HAPPY WALLA BIRTHDAY FOR MY FAV ACTOR IN TELLYWOOD- mr.KARAN TACKER?
U r really hot, sexy, funny n a super cool dude. I just luv all ur Iv's n I just go crazy n mad seeing them. U just rock in EKMMBH n ur bring light to virens character. I LOVE U KT.
N may this birthday make all ur dreams come true n may u get all the happiness ur life ahead. KEEP SMILING BCOS V LOVE IT?
Happy birthday tacker.
Love-
Neetu
Asr-Ki-Sam

Hey tacker dis is samia from Tanzania
Finally the day has arrived for which many fans waited for
Dear Karan Tacker-The desire of my heart, my
Viren,my hottyy Viren
May you get lots of love,happiness and success in your
life..
May this special day bring you memories to cherish
forever..
Have a great blast with your better half this birthday...
I love you so much..
i really have no words for u KT
U r Fab as a hubby,as son,as jiji,n as bro
u r a rockstar
BIRTHDAY WISHES FOR U
here is a prayer
Within my heart today,
That God will richly bless
Your birthday and each day
All year with joy and happiness!
I may not be by your side..
celebrating your special day with you..
But I want you to know
that I'm thinking of you..
and wishing you
a wonderful Birthday!
Many many happy returns of the day to the worlds most
gorgeous man. May God bless u with life full of
success,love, happiness, good health and wealth. May u
live looong my Tacker! May all your good dreams come
true, may u always stay blessed, and reach new heights
of success! U have a very special place in my heart, and that is full of affection, prayers, love and admiration. I
am soo proud to be your fan, and always will be. Love u
so much.I am thanking god for making such
an wonderful man like u
love u sooo much tacker..ur rocking wid krystle
u both r fab
love ur IVz
ur hilarious n tooo cuteee mannn
ok nw i'll stop
once again a very happy birthday Tacker!!!
Loveee yaaa
keep rocking n entertaining
mwahhxxx n hugs
-UR MAD FAN SAMIA
MADHU.BARUN

Tacker! Your name sends shivers across my body! Seeing you on screen makes my heart skip a beat! Seeing you blush makes me blush even more and seeing you cry makes my heart bleed! Why? Because you are the ultimate heart hacker! Love you so much. Today is one of the best days ever coz you are born and could hack my heart!
HAPPY BIRTHDAY KARAN TACKER
may you have loads and loads of birthdays and you and your family have all the success and happiness in the world!


-Sifa Fatima-
Hai karan,
Iam sifa from kerala'.n Happy Birthday to u '.i wish that u get all happiness in your life'n I will definetly be happy seeing u happy as always. This is the first time i am wishing a celebrity n for first time I got an opportunity lyk this...i wish ki ye ek awesome birthday ho'luv u so much karan'.enjoy ur birthday'