. . Birthday Messages . .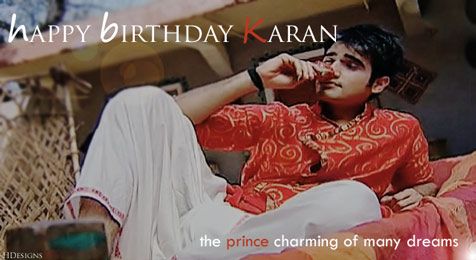 By Hinna
Ramani
Dear Karan, Wish you a very happy birthday...May GOD be with you in all your endeavours and keep you happy.
- -
Poonkuzhali
Happy Birthday!!! Have a memorable day!!! Keep rocking this year too Karan!!! <3
- -
Leena
Hi Karan dis is ur RBO fan Leena frm Kolkata. happy birthday karan many happy returns of the day..wish u get all the success which u deserve..keep entertaining us wid ur rocking performances..wish 2 see u
- -
Jothi
Many happy returns of the day Karan, miss RBO a lot and want Yasharan together on a new serial soon.
- -
Jennifer
When trees grow old enough, they begin to bear fruits. Like trees, even you will have to make your own stands and decisions one of these days. May you live your life with a sense of maturity, honesty and kindness. I wish you a great birthday and a humble year ahead Karan Tacker.
- -
People achieve only what they deserve, and deserve only what they achieve. You have found your passion in acting, so trust your instincts, and always remember to not forget the past that has raised you to where you are today. I wish you a very happy birthday and a better year ahead.
- -
Happy Birthday dear Karan, Have a great day and rocking year ahead!!Loads of Love always.
- -
Sangita
May all your dreams come true. Wish you the best of everything!
- -
happy b'day karan...hope this year also brings lots of success and happiness for you.
- -
Many happy returns of the day Karan! This year I wish you are granted more vitality, greater wisdom and even better luck. I also hope you are blessed with happiness, contentment and love. Take care and all the best.
- -
Karan Tacker wishing you Happy Birthday Many Many returns of the day , may you get the all the success in your life.
- -
Right now you are having everything'enjoying a great time. So I was wondering what should I wish for you on this birthday of yours. With success life gives stress too'hai na! So here are my two wishes'I wish some peace of mind for you & In spite of having almost everything there must be one wish or dream which you want to be true badly'so I wish that wish or dream will become true very soon & make you a happy man Happy Birthday Karan'.keep smiling!!! PS:- Being a Odhani fan I can't help but miss The Shantanu Khandelwal!
- -
Happy B'day... Be urself alwys like you used to be during RBO... Aftr that you changd so much... N we miss d old innocence in you...Loved SHANTANU a lot... N shall remember you as SHANTANU alwys...Wishing you lots of success n support of nice n true people...Love
- -
"Dear Karan, No matter where you go, no matter what you do, My deepest wishes will always be with you...Coz no matter where I go and what I do, I'll never forget that I fell in love with Shaan, played impeccably by you...Keep rising and shining and let this B'day be yet another milestone!! All the best wishes for everything in life.
- -
Beenish
Dear Karan, So it's your birthday! Happy Birthday! Wishing you a very prosperous day, year and life! You'll probably never know the extent to which you've touched our hearts with your acting I suppose. However, it's been a while since I saw you onscreen, a few months I think. But I'm sure you're as fantastic an actor as ever even now. There was a time when I was crazy about you, wouldn't miss a single chance to see you on TV, boasted about the fact that I was your age(I'm a few months younger though!) , had done my Majors in Marketing like you had, had achieved my dreams like you had. But as time passed, as I got busy. I guess the fantasy kind of faded away. I got busy in achieving more dreams just like you got busy in pursuing yours. Hence there's been a gap since I last saw you on TV. That is not to say I'm still not a fan of you. I am and will always be one. Your show Rang Badalti Odhni gave me my closest friends and obviously since you were an integral part of it, I have you to thank. So on this birthday of yours, I want to take the opportunity to not only wish you all the success and happiness in the future but also to thank you for playing the character of Shaantanu to such amazing perfection. For Shaantanu I would say that there never was, nor will there ever be a character like him. And you made that possible, so thank you for that. You've given me memories to cherish forever, to replay them every moment. Will always love you for that. Hugs.Love,From-your-chupee-hui-fan Beenish
- -
Karan,Wishing you a many more happy returns of the day!!! May God bless you with good health,great success and infinite happines!!! Have a memorable day and keep wearing that enchanting smile on your face always!!! Lots of love!!*hugs*
- -
Urooj
Happy Birthday karan! I hope you have an awesome birthday...We all are so proud of you and your achievements. I was so hoping to send you another gift this year but I guess work comes first and I didn't have the time to do that. I hope your birthday is awesome and wonderful and filled with lots and lots of happiness! May God give you the best gift this year! Enjoy! Urooj Z.
- -
Congratulation on being even more experienced. I'm not sure what U have learnt this year but hope u had fun. May this birthday be just the beginning of a year filled with sweet memories , wonderful moments and happy hours. Have a fantastic and rocking birthday Loads of love Priyasree
- -
hey Karan, Many many happy returns of the day. May god brings u all happiness in the world.
- -
Khushbu
Happy Birthday Karan, Many happy returns of the day.
- -
Jalis
I send to you warm wishes,That your happiness will be As wonderful as the happiness, You have always given me. Wish you Happy Birthday
- -
Nainshree
May you live a 100 years with the same fun and attitude as you do now. Happy Birthday!!
- -
Nikita
I wish God Bless YOU...With ALL Joy and Cheer...May U live a long life..And Stay away from every grief.
- -
Shilli
Set the world on fire with your dreams and use the flame to light a birthday candle. HAPPY BIRTHDAY !!
- -
Heer
U r not getting older, u r just getting smoother. Happy Birthday
- -
Trupti
The best r yet to come. Happy BDAY!
- -
Ranjini
Happy birthday Karan, love u <3
- -
Neelam
"HAPPY BIRTHDAY KARAN wish lot of success n happiness!
- -
Happy Birthday Karan tacker
You're the king of expressions, the rock star, the charmer
An unmatchable portrayer of emotions and the ultimate romancer
Your deeply emoting eyes, husky voice and your stylish demeanor
Your positivity, humility, modesty'.you make us fans prouder n prouder
Be it Sameer, Shantanu and now Viren
Your strong portrayal makes us love them, laugh with them, and cry when you portray pain
You are My Most Favorite Celebrity in this Entire World
Here's Wishing You All the love and Prosperity and here's Also hoping You Soar to great heights of success
Hoping this 27th birthday is a blast & brings in bags full of happiness for you always and forever.
Party hard and keep up the amazing efforts as Viren in EHM; you know you're appreciated much!
Lots of love Deepali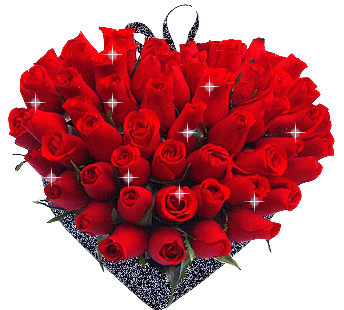 Edited by The_May_Rose - 10 May 2013 at 2:08pm