By starsanjana
This week started off with Nandini lying on her bed thinking about Meera questioning her about her father whereabouts.She wonders why is Meera concerns about her father whereabouts and she was forced. Balraj informs Agastya of a party that will be held at their home since it is the foundation days of their office. Nandini receives a message from an unknown number and she thinks it must be her dad as he used to change his number bi monthly. The message reads he's taking care of the situation and he must be coming. The family members are not happy with the idea of the party, however Balraj orders for the party to be held. Balraj gifts the saree and jewellery to Meera who's also feeling reluctant .Nandini gets angry on seeing this.
Biji confronted Baraj saying that he must have found out that Meera's child is a boy and hence he is so happy. She vowed that she will save Meera from what she could not have saved Uma (Balraj's wife) from, his wrath whenever his wife had a baby girl. Balraj is furious.
It's party mode and the girls (Pallavi, Nupur, and Anuja) selects what they will wear for the party and also remembers their last party how they got drunk and all the names of the drinks that they drank.
Nupur remembers the sari Nandini had worn for the last party and regrets that she has to wear a white sari for this party. Alokha talks to her husband's photo saying that her sons are stupid, Akhil is nave and Agastya feels he is too smart. That is why she has to be there to take care of them.
Shayma helps Meera get dressed in her sari. She tells Meera that she looks beautiful. Meera is upset on thinking about Anniruddh. Then Agastya comes there and say that as no one is there to compliment her he will do and tell her that she is looking beautiful. Balraj introduces Meera to everyone. Nandini comes to everyone's surprise wearing a green sari. Many gossiping started amongst the crowd about tradition. People questions how was there a party when it has only been 4 months since Aniruddh's death. Nandini says that the party is held in honour of a special guest and that is Meera.
Shayma has flashbacks of dancing in a bar when a man calls her Bijlee from behind. She is scared that her past will be revealed in front the family. Akhil ensures her not to worry. The man keeps following Shyama around Akhil saves her when he confronts the man and asks him what he wants. The man makes excuse of trying to find the bathroom.
Meera is interrogated by the guests about how she is related to the family. Why is it she was not at Aniruddh and Nandini's wedding? Balraj saves her from answering all the questions. The guests then suspects whether Meera and Balraj are having an affair. Biji dismisses the topic saying Meera is like Balraj's daughter.
Nupur, Pallavi and Niranjan goes to the kitchen with drinks and becomes drunk. Balraj and his friend is talking about Nupur and Balraj's friend (Mr. Monia) son's match. Balraj sends Agastya to call Nupur to meet Mr. Monia's son which happens to be the same guy Shyama is connecto with her past. However Nupur is drunk so hides when Agastya came looking for her at first.
Alokha follows Meera dreaming that she makes Meera fall. Meera and Nandini comes face to face. Meera looks at Nandini and tells her she is looking beautiful. Nandini says thank you. Meera says she never saw Nandini in colored saree she remembers her saying she likes wearing white because it used to connect her with Ani's memories. Nandini says that was past when she used to think her husband was. Meera asks if the change is because Balraj made her wear a saree. Nandini says no. Meera tells her nobody can take your place. Ani was your husband he was yours nobody will fill that place. Nandini is surprised.
Pallo, Nupur and Anuja are waiting for Ragini to perform. Deepika comes there to surprise them. Agasthya comes to call Nupur. Agasthya realizes she is drunk. Nupur tells him he is also drunk. He reminds her the rules of the house are different for girls. Nupur is scared to go to Balraj asks Agasthya to save her. Agasthya tells her to wash her mouth he'll arrange for some elaichi so that Balraj doesnt know she is drunk. He brings Nupur to Balraj and his friend. Balraj sternly tells Nupur to touch feet of his friend.
Meera's saree's fold (the ones which are tucked in) is coming off. She is unaware of it. Some women in the party are discussing it and making fun of Meera. Pallavi, Deepika and Anuja also looking at Meera and laughing. They are waiting for the folds to come off. Nandini notices them discussing it and is angry at their behaviour and tells them to help Meera in getting her saree fixed instead of making fun of it. She tells Pallavi to go and tell Meera and help her out. Pallavi agrees and informs Meera who is shocked. Pallavi and Meera goes inside to fix it.
Ragini performs Muskane Jhoothi Hai. Ragini pointing at Balraj sings "tujko to hoga pata". Everyone enjoyed her performance. Mongia is following Shyama. Niranjan and the daughter gang dancing with Ragini. Meera sat down separately watching the performance. A drunk guys comes to harass Meera. Meera tries avoiding him but the guy starts to misbehave and touches her. She tells him to leave her. Agasthya looks at the scene and comes there. Meera is surprised to see Agasthya behaving rough with the guy. He pushes the guy and asks Meera is she is fine. She nods her head. The guy comes there with a bottle to hit Agasthya. Meera shouts seeing it. Agasthya turns around and grabs the guy's hand. He punches Agasthya. Agasthya starts to bleed. Agasthya takes a revolver out and is about to shoot the guy. Meera is shocked. Everyone at the party comes there and looks at them with shocked expression. Meera sternly tells Agasthya to keep the gun down. Agasthya looks at her. Balraj also tells him to keep the gun down. He keeps it down for a second then again points at the guy. Akhil stops Agasthya from shooting. That guy runs away. Balraj is angry and asks Agasthya why such a thing took place in his party. Agasthya and Meera looks at each other. Agasthya answers Balraj the guy was misbehaving with Meera. Akhil and Agastya has a dispute.Everyone shocked at his response and looks at Meera.
Meera approaches Agasthya slowly and she tells that she does not need anyone help she can handles all her matters.Meera goes on questioning him about the gun in his possesion and he says he used it only for parties and he also never used it on anyone it.He pointed it to Meera and she's shocked and she says Akhil has reason to say no need of having or using a gun.
Meera tells Aghasthya if Balraj gets to know about what happened he'll get into trouble as Balraj will be angry.
Meera leaves telling thank you to Aghasthya as she really likes how he felt for her but he should not have used the gun. Meera leaves leaving Aghasthya in deep thought.
. Pallavi searching for Shyama tells her that Agasthya pointed the gun to a drunk guest.Shyama asks the guest in grey suits?Pallavi says what's the need to know about the colour of his suit. Everyones' was drunk, Agasthya removed the gun for Meera. Shyama seems still disturbed. Pallavi says Agasthya never protected his sisters like that before, she feels something is fishy between Meera and Agasthya. Meera is the type of woman who knows how to trap a man for her own purpose.
Nandini is looking at herself in the mirror she has flashback of Meera telling her she's looking good in the green saree and she's Ani wife and she will be always Mrs Anirudh Asthana.
Nandini hears Anirudh voice flattering her in the green saree as green is Ani favourite colour she turns and searches for him with teary eyes.She again looks at herself in the mirror.
Pallavi goes to say the same to Nupur about Meera and Agasthya but Nupur is lost in her own thought. Pallavi says she thinks something must be cooking between the two.
Nupur says that today Balraj makes her meet someone in the party and asks her to take his blessings. Nupur asks Pallavi if ever she knows the meaning Pallavi says means being a very homely girl with good manners instilled.
Nupur realizes that Balraj wants to gets her married, Pallavi says that 21 yrs old is the right age for marriage after 25 yrs old the alliance of a girl is not fixed easily so better she gets married. Nupur gets angry and says to Pallavi how can she know the meaning of a marriage as she's still leaving in her father house after being married. Pallavi is shocked.
Shyama is very disturbed. Akhil is very angry as he was not able to handle Agasthya for what he did in the party he never expected Agasthya to get so hyper. Shyama hugs him and is in tears.She tells him someone recognised her in the party and called her Bijlee. Akhil tries to find out who it is. Pallavi also is sad and Nupur says sorry she did not mean it. She has her own thought and wish.. Nupur asks why everything are already decided for girls only since they are born, Pallavi says because they are a hurdles.Nupur says they are a hurdles for their families and soceities. Why all these are not meant for men they are free.Pallavi says nothing is not like that Nupur tells Pallavi only the one who's compel to marry someone forcefully can feels it.Deepika is at the door and overhears Nupur and Pallavi and tells them she's eagerly waiting for the day she'll get marry.The suitor must be rich so that she'll get an easy life. Nupur says she'll not get marry forcefully to anyone she wants to continue with her studies and be independent.
Shyama reveals to Akhil that Mr monia was very much aware of her past. Akhil asked why did she not call him? Shyama says she was scared,she continues to hide from the guest throughout the party. Shyama says now she's feeling of losing everything.Akhil says not to worry as he's with her.Shyama is very scared and she tells Akhil that Mr Monia was wearing a marron coloured suit, Akhil has flashback of Mr Monia talking with Shyama.He hugs Shyama when she asks what will happen if ever Mr monia is Balraj's friend? Akhil promises that Mr monia will never reach Shyama again.He thinks he must find out about Mr Monia.They are all present on the breakfast table and Neerunjun is pranking as if he's narrating a scene of a film Aloka gets angry and tells him off.
Aloka asks what was the need to use the gun in the party that also for Meera. She sees Meera coming and asks her sarcastically what does she wants to eat what should she served her? the party was held in her honour and Neerunjun says he thought the party was done in the honour of the company.
Akhil asks Agasthya if he's feeling well Agasthya tells Akhil to mind his own business.
Balraj tells Biji she used to flatter them all but after what they did in the party he's feeling so shy in the society. Everyone is quiet and he looks at Nandini and has flashback of her wearing white saree.

By Radev24



"It's almost a no-brainer to know whose performance was the best not just in the previous week but several weeks prior. It's Balraj Asthana hands down. Without him the serial wont move a budge and come to a screeching halt. All the activities inside the house, from Rima to Beeji and everyone in between revolves around what Balraj is, who Balraj is, what he stands for, what his character is like, why he is the way he is, what gets him excited, what makes him so power hungry, greedy, perfect antagonist, villain.
What upsets him? What gets him lose his temper? Why everyone is afraid of him? Why is everyone under his thumb? Why no one can speak up to his face? What kind of past did he have to have made him so thirsty, unsatiably hungry to usurp all the wealth, properties, businesses that are not his at all? Or is it because he is not the rightful and legal owner of crores of rupees worth of wealth that he will go to any extent to extort it, snatch it from under the noses of the very people who are the legal owners, by hook or by crook, through saam, daam, dand, bhed, through chhal or bal? Why does he believe that the only way to live is by having this dictatorship raaj? Why he never smiles, or is always serious?
What is the real reason for each and every member to be so afraid of him? If they have nothing to lose, then why so much fear is inculcated so deeply in their DNA? It cannot be out of respect for him. Respect and fear dont go together.
Beeji has secrets that connect her directly with Balraj and why is that? The way she is so scared of Meera-baby's safety and security seems to indicate that she was herself harmed in some way in the past by Balraj, through the voices we have heard. What is so secretive about her sandook and does it have something to do with wherever it is she goes on Thursdays? Is he directly responsible for the fact that he has no wife?
So many unanswered questions only point to the fact that Balraj is not only a mysterious man, but manipulative, downright mean, rude, anybody crossing him even through their body language is unbearable to him. My contention as to why he is like this is because he fully knows that fear makes people weak and foolish, so that he can keep chalofying shatran ki chaal and say the words he said ... below Epi 30, Apr 26th.
To me, he has a pathological personality so much so that he has no conscience to prick him in the first place. Whether he lies or tells the truth has the same meaning because it gets him what he wants to get, grab what he wants to grab. For example, yesterday Nandini meant everything because she was carrying his heir. But today she is not even akin to a bahu and can leave the house in the face of Meera carrying his heir.
He is wicked, a chameleon and barracuda personified and his ability to switch his facial expressions within seconds when he he has to "act" to enact a drama, is mindblowing! And the way he makes his face and voice tone change at the drop of a hat, when he tries to be sweet and convincing to Meera and also with Nandini (in that garden scene when he filled her ears against Meera), his quick switch-overs were performed very very effectively! They speak volumes of how parle darje ka shatir he is and how well his depiction is to carry them out.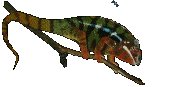 The man is so selfish, self-centered, ego-maniac, self-absorbed, but gets so exhilerated as long as he gets what is never his, but he has to have it no matter what, no matter what the cost.
April 11
This is the episode I want to go back to as this is the day Balraj's performance reaches its anticlimax and ultimate deceitful act, manipulations of the worst kind, indicating that if he has to go to pataal lok, i.e. stoop the lowest, he will do that to usurp the entire wealth, properties, by literally snatching his heir from Meera's womb.
With that in mind Balraj brings Meera to his study room and tells her that two months ago their world was shattered. Losing Ani broke him completely. Balraj starts crying and shares how helpless he feeels. He can't even die because the family needs him to mend their terrible present condition. Meera tells him to be positive and live for Nandini, Nupur, beeji and rest of the family membres. Balraj looks surprised and asks how she could wish good for them after the kind of ill treatment they gave to her. He tells her she has a big heart. Balraj with folded hands begs Meera to not take away Anirudh's child from him. Meera is speechless.
Balrtaj is trying his best to convince Meera but she doesn't want to stay. She feels it will be wrong for her to stay because it will affect Nandini. Balraj asks her where she will go from here. Meera says she will go to Dharamshala. But Balraj says she can't stay alone. Meera tells him she always lived alone and knows how to take care of herself. Balraj says its not easy to take care of a baby all alone. Meera is still not ready to stay back at the house and tries to convince him about not staying there. Balraj does some more nautanki. He walks up toAni's photo and says he will never forgive him for deceiving the one he truly loved. Meera reminds Balraj that Ani betrayed Nandini too. Balraj says Nandini was his wife but you are his true love.
At this point Meera puts her foot down and says a firm NO !! She says she was the other person, for whom the society will shower with ugly nasty words. Balraj assures her not to bother about society. The truth is her and Anis love was true and the child is a symbol of it. Balraj falls to her feet with folded hands saying the child is not only hers but also Ani and family's. Meera is shocked .. she tells him to get up.
Balraj uses yet another shastra (weapon) of emotional blackmail and tells her that if she leaves then the house will have another death because he will commit suicide. Meera is dumbfounded, thunderstruck, shell-shocked. And Balraj quickly takes advantage of the "situation" and requests her to stay back atleast for dew days till she gets fully recovered.
All eyes are still waiting outside, still gazing, with unabated anxiety, at the double doors of Balraj's office. Balraj and Meera come out. Balraj announces Meera is not leaving. She is going to stay with them. All of them are totally shocked. Balraj says he lost his son therefore he cant afford to lose his aakhri nishaani this time. Amma comments its disgraceful to keep an unwed mother in the house. Hers is an illegitimate child. Balraj immediately shuts her up and is furious and says the child is not illegitimate. It's Ani's child. He says he wont tolerate any wrong remarks or ill-treatment being given to Meera and Ani's child. Nupur is angry at Meera and asks her what trick she played on papa to stay back in the house. Beeji pulls Nupur back and tells Balraj she cant stay in the house because it's Nandini's house. Balraj tells Beeji she was the one who told him that Meera had nowhere to go and it's wrong to throw a helpless girl away from their home. He asks her does she want him to lose another grandchild, (thereby making Beeji feel guilty)? Balraj orders Pallavi to make breakfast for Meera and Nupur to take Meera to her room. Both sisters most reluctantly obey papa's "orders".
Meera tells Balraj she can do it herself. But Shyama takes Meera to her room. And other members march away to follow papa's order, while Beeji and Agasthya are still there with Balraj. Beeji warns the narcissistic Balraj and makes him aware of how his decision will cause havoc in the family. She tries to put some sense into him, with his back towards them, but doesn't she already know that her words will only fall to deaf ears ?!
At this point, Balraj turns around, wipes his nakli tears, smirk on his face (because only 3 more people in the living room ~~ Biji, amma and Agasthya, so safe to show his "true colors" ??
Balraj quiets them all and goes ~~ "agar aaj main isse nahi rokta toh bahut bada anarth ho jata. Sab log kaan khol ke sun lo. Iss ke baad kisi ki koi baat se, bartaav se, laaparwahi se Meera ko chot pahunchegi toh mujhse bura koi nahi hoga" ... pointing his index finger domineeringly and the eyes, that can only be described as "tanaashaahi" (dictatorial).
And the entire family's "silent" and deep-rooted, pent-up emotions come out in the form of these silent songs, and the words of the songs express their
barson se dabi huyi bhavnaayein
From All Asthanas to Balraj,
including even Agasthya NOW ?!?!?!?!
(well, Beeji/Niranjan/Meera are not Asthanas,
so leaving it up to the readers to decide
whether they should be included ..
and also whether Akhil/Shyama have those sentiments or not ..
(did I leave anybody out ?!?!?!?!)
no, no kids to be included ..
[mere dil se sitamagar, tune achchhi dillagi ki hai
ke banake dost, apane doston se, dushamani ki hai ]

(mere dushman tu meri, dosti ko tarase)-2
mujhe Gham dene waale, tu khushi ko tarase,
mere dushman

tu phool bane patajhad ka, tujh pe bahaar na aaye kabhi
meri hi tarah tu tadape, tujhako qaraar na aaye kabhi
tujhako qaraar na aaye kabhi
jiye tu is tarah ki, zindagi ko tarase
mere dushman tu meri dosti ko tarase
mere dushman

itana to asar kar jaaen, meri vafaaen o bevafa
ek roz tujhe yaad aaen, apani jafaaen o bevafa
apani jafaaen o bevafa
pashemaan ho ke roye, tu hansi ko tarase
mere dushman tu meri dosti ko tarase
mere dushman

tere gulashan se zyaada, veeraan koi viraanaa na ho
is duniya mein koi teraa apanaa to kya, begaana na ho
apana to kya, begaana na ho
kisi ka pyaar kya, tu berukhi ko tarase
mere dushman tu meri dosti ko tarase
mere dushman
mujhe gham dene waale, tu khushi ko tarase,
mere dushman

dushman na kare dost ne woh kaam kiya hai
ummr bhar ka ghum humein inaam diya hai

tufaan mein hum ko chhod ke saahil pe aa gaye
na khuda ka humne inhe naam diya hai

pahale to hosh chhin liye julmon sitam se
diwaanagi ka fir humein iljaam diya hai

apane hi giraate hain nasheman pe bijaliya
gairon ne aake phir bhi use thaam diya hai
April 12
The start of the episode shows Balraj "playing with an hourglass as Nandini walks in and subsequently becomes the victim of his resolution when he point blank tells her to leave the house if she cannot bear the thought of living under one roof with the bearer of his heir, Nandini's sauten Meera.
So what's the significance and how it relates to the current atmosphere at the Asthana mansion? As per Wiki, it is depicted as a symbol that human existence is fleeting, and that the "sands of time" will run out for every human life. So, is Balraj indirectly indicating that her life as she knows in this house can be "fleeting" , an indication of a mild threat from Balraj to Nandini ??
April 15
So next BRKD day his screen appearance especially with Agasthya only lights up the atmosphere because being Balraj's "disciple" Agasthya can interrogate all his
"deeds" without any hesitation or fear. Like the one when he walks into Balraj's study,
clapping and sarcastically complimenting his performance of shedding
crocodile tears in front of everybody yesterday. But our Balraj as if already knows his lines.
He puts Agasthya to his place where he belongs by shifting the blame back at him and not to "use" his deceiptful lessons against him because Agasthya kept the news about Meera's pregnancy from him since Balraj found out about it from Beeji, and not Agasthya. Balraj's hazirjawaabi and presence of mind is commendable to say the least.
April 26
While it is not easy to compare all the different forms of acting he performed with each other, the best performance of Balraj was yesterday, epi 30, when he gets the call from the shady doctor, asks the driver to get out of the car, and screams at the doctor about the delay in giving him the news/ result of Meera's baby's sex determination test, because Balraj's own anxiety makes him impatient and the way he acted that out was brilliant. Now the doctor confirms that "it's a boy" and Balraj hangs up the phone, his right hand fingers playing surreptitiously, while the rings in the 2nd and index fingers flashing, as if flashing his deceiptful nature and persona.
And Balraj's words at that time speaking volumes of the extent to which the man can stoop. Says to himself gleefully ~ "Iss khel mein shai bhi meri, maat bhi meri, rani meri mutthi mein aur quilla mere kabze mein", implying it's going to be a win-win situation, no one can defeat him in his chaalein. His narcissistic personality has made him believe that he is going to win every time, no matter what the hurdles, no matter what the circumstances.
He continues speaking ~~ "Meera, ek baar mera pota mere haath aa jaye toh iss badtameez ladki ko aise phenkunga jaise doodh mein se makkhi. Aur phir sabki kundaliyon ke aankade badal doonga."
So, if Balraj did not perform his various shades and colors of roles the way he does so meticulously, the soap will not leave the viewers at the edge of their seats day in and day out!


By starsanjana

The best scenes of this week are
1)Agastya complementing Meera on her beauty
2) Meera and Nandini's scene. Meera tell Nandini that she looks beautiful in a green saree. Meera also tells Nandini that she is Mrs. Aniruddh Asthana and no one could take her place.
3) Nupur Pallavi and Niranjan gets drunk and they are acting funny.
4) Ragini's performance was superb.
And best of all scenes
5) Agastya saves Meera from the guys that was harassing her. He even pulled out a gun to protect her.
by starstellie


here it is
Both meera and nandini looked gorgeous in their sarees.
But since there is only 1 winner ill have to give it to nandini because she wore a different color for a change dont you think?
By ALUJNA21

None other than the
Great ALOKA!!!