Entry No 1 - Scene 16
Priya: Haan maara hai maine usse! Aur kyun nahi maarti?!! Woh insaan nahi tha! Jalad tha woh jalad!
Abhijeet sir: Kya matlab hai tumhara?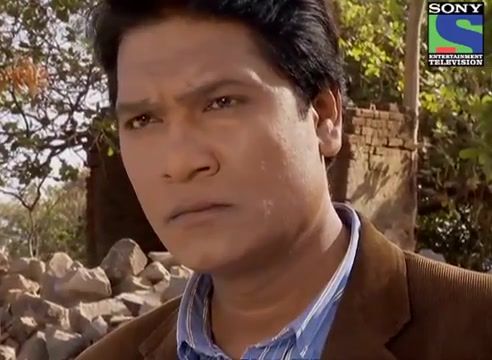 Priya: Woh insaan mera pati tha! Lekin thu hai aise pati pe! Woh kabhi ek ache pati ki taran pesh nahi aaya! Marta tha, peeta tha! Mera jeena haram kar diya tha!
Purvi: Isli tumne usse maar diya? Talaq bhi de sakti thi! Kanoon ke paas aa sakti thi madat ke liye!
Priya (spits): Kanoon? Kaisa kanoon? Tumhare kanoon ne mujhe kuch nahi diya! Gayi thi maine police station main! Nikal diya mujhe wahan se. Kaha ke main ek Hindustani aurat hoon aur ek Hindustani aurat ko aapne pati ka saath haar hal main dena chahiye. Yeh hai aapka kanoon?!!
Abhijeet sir: Tum hamare paas bhi toh aa sakti thi.
Priya: Jab police walon ne kuch nahi kiya toh aap log kya ukadh lete?!! Maar diya maine usse! Taqi uske roz roz ke maar se mujhe chutkara mil jaaye. Aur waise bhi aapka kanoon usse kitne dino tak undar kar sakta tha? Ek saal, do saal, shayad teen saal? Uske baad woh bahar aata. Aur bahar aa kar kisi aur ladki ki zindagi barbaad kar deta. Isse toh acha uska marna hai.
Abhijeet sir: Mana ke tumhare saath naa insaafi huyi hai, lekin jo tumne kiya hai woh bhi sahi nahi tha. Tumhare pati ko saza milti hi milti, lekin ab woh saza tumhe milegi. Aur woh saza maut hi hogi shayad.
Priya starts crying again and then wipes her tears and stands up. As Purvi is taking her away, she stops, turns around and says something.
Priya: Sir mana jo maine kiya woh galat tha. Lekin main absoos nahi karongi ab. Kyun ki mere aisa kadam uthne se shayad kisi aur ki zindagi barbaad hone se bach gayi. Aur mujhe umeed hai ke shayad agar meri kahani bahar aayi toh auraton ko ek misal milegi aur woh aapne patiyon ke khilaaf jaa payengi. Main nahi chahti hoon ke sab meri taran khooni bane, lekin kum se kum aapne pati se ladne ki taqat milegi unhe.
Daya sir speaks up finally. He had been quiet the whole time.
Daya sir: Priya jo tumne kaha hai woh bilkul sahi hai. Agar sab auraten aise zulmon se ladne ki taqat jod len toh phir kabhi koi Rahul kisi Priya ko pareshan nahi karega.
Abhijeet sir: Hum koshish karenge ke tumhari saza kum se kum ho taki tum bahar aa kar aise auraton ki madat kar sakho.