it was getting too late at night ,Sona was wondering where Kanhaiya is . suddenly she got a private call in her cell where the number of the dialer was not visible.

She got confused and afraid ,but somehow picks up her call . as soon as she picks up her call ,some stranger's voice took over and told Sona to come at the terrace right know because Kanhaiya is in trouble. That Stranger was none other than our Kanhaiya. But she was not knowing about it.
Sona got scared ,she decides to go at the terrace to get acquainted with Kanhaiya's situation.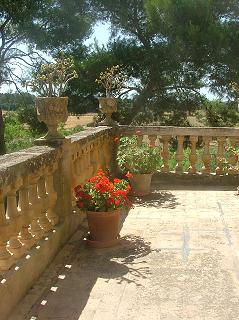 As soon as she enters the terrace , she saw a dense foams of steam with almost no visiblity. She could'nt see anything in the teraace as it was like a dense fogg. She got scared ,and she started looking here and there .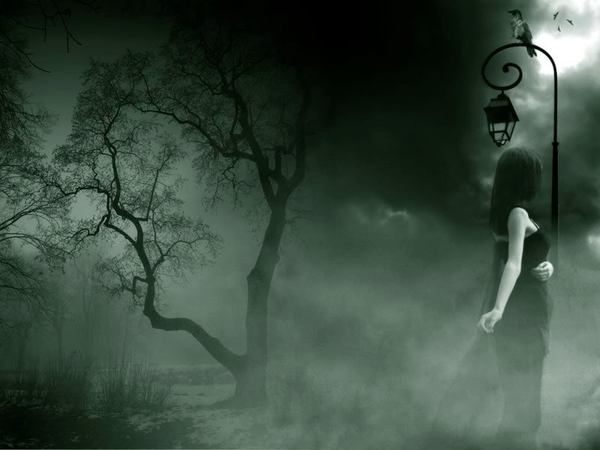 Suddenly a person came from behind and pat her shoulders ,when Sona realized that a stranger has touched her shoulders ,.she got afraid and turns behind to see that stranger. As soon as she turns back ,she saw Kanhaiya there . as soon as she saw him ,she got shocked but after then she started enquiring about him.
Kanhiya was very well dressed in his blue shervani and Sona was wearing her marriage wala lehngaa.

Sona : where were you lost all day ?? I was getting tensed .you know someone called me at the terrace and said that you were in trouble. I was really tensed.
Kanhaiya : ohh my Biwi ji ,don't worry ,the person whom you were talking was me ,I just called you at terrace to have a wonderful night with you which we have been missing in our relationship since we got married.
Sona : (shocked) what do you mean?? I have been getting tensed and you were talking about this night and all.
Kanhaiya : sorry biwi ji ,I just planned to give u a surprise and now you are getting upset over me ,I did this only for you .
Sona : but that's not the right way.
Kanhaiya : accha baba I am sorry.
Sona : (she started smiling after seeing Kanhiyaa 's cute face with Sorry) okay no problem ,but remember ,don't do it again.
Kanhaiya : okay my dear wife.
Sona was about to leave the terrace but Kanhiayaa holds her hand .
Kanhaiya : where are you going?
Sona :I have to go now ,as it's getting late and I need to sleep as I have to wake up early in the morning .
Kanhaiya grabbed Sona by her shoulders and tightly hugged her from behind .
Kanhaiya : " hum aapko aaj raat bhaar sone hi nahi denge".
Sona got uncomfortable ..
Sona : kyuu ??
Kanhaiyaa : keep your mouth shut and come with me ,I am gonna show you something .
He released Sona from behind and puts his hands on hereyes so that it could remain surprise for her.
He directed Sona to move ahead
Sona started moving ahead with Kanhaiya from behind moving along with her by closing both her eyes with his hands.
Sona : Kanhiyaa 'ye hume kahan le jaa rahe ho '
It was all steamy and foggy '
Kanhaiya : so here we are '.chalo let's open ur eyes.
Kanhaiya removes his hand from her eyes ,and slowly slowly Sona opened her eyes'
Sona opened her eyes ,and she was shocked to see the glorious scene infront of her eyes.
It was partial foggy with one bed placed in the middle of the arena which was decorated with flowers and roses. There was also one artificial waterfall ,with many flower pots. She started moving here and there to look after the decorations and flowers done by her husband . she started giving flirty smile all around.
Kanhiyaa comes near to her , and he started looking into Sona eyes, Sona who was giving flirty smile to her ,but after then she got nervous and started looking into his eyes. They started having a passionate eye lock ,after then Kanhaiya moves his head closer to her ,and was about to kiss her ,but Sona got nervous and she suddenly turns back and tries to run away from him but he catches hold of her and grabbed her both hands to stop her ,Sona breathing got faster. '
After then Kanhiyaa pulls Sona into his arms forcefully ,she started getting nervous . they were in a positon as if Kanhiyaa was hugging her from behind
After then ,Kanhaiyaa puts his both hands on her shoulders and he started kissing her neck ,Sona was getting very uncomfortable , due to which she quickly turns back and she started staring Kanhaiya into his eyes.
Kanhiayaa did'nt wasted anytime further ,and he quickly picks up Sona with his both arms ,Sona was getting uncomfortable initially ,but afterthen she also pats his both hands on Kanhiyaa shoulders .they both were looking eachtother eye to eye. Sona was resting on Kanhaiya's arms and Kanhaiya started moving towards the decorated Bed. In their very short journey towards Bed ,they both kept staring eachtother.
Now both of them come near the bed ,
Kanhiyaa puts Sona over the bed , Sona was getting very nervous and was breathing very fast ,Kanhaiya also rolls over her ,.and they both were looking into eachother eyes. Kanhiyaa started kissing her neck and Sona on the other hand puts her both hands on Kanhiya's shoulders as if she was also enjoying being kissed by her husband. She was getting nervous ,and was breathing faster.
After then Kanhaiya's hand reached towards Sona's back ,which were tied by the knots. he slowly started waving her hands on her back , Sona was getting too hot at that stage ,and suddenly he started opening those tight knots of her back .
After then Kanhiyaa hugged Sona tightly ,and after then he again looked into her eyes ,he was noticing that Sona was also enjoying this showering of Love. After then he slowly moves his lips towards Sona's lips and gently kissed her . Sona was initially nervous when she got kissed on her lips forst time ,but after then she gets bit comfortable and they gave a long kiss again .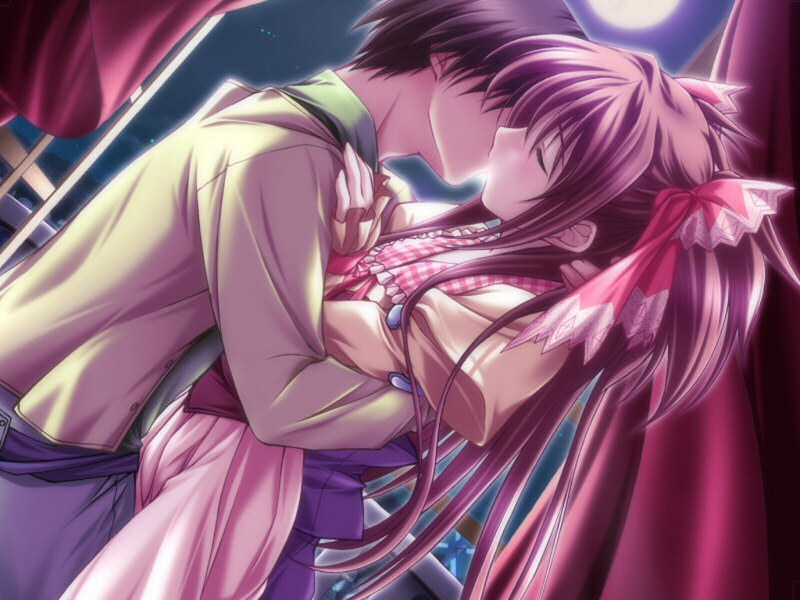 And the camera rolls over .


Edited by --Hunter-- - 03 May 2013 at 2:31pm