Episode 111-113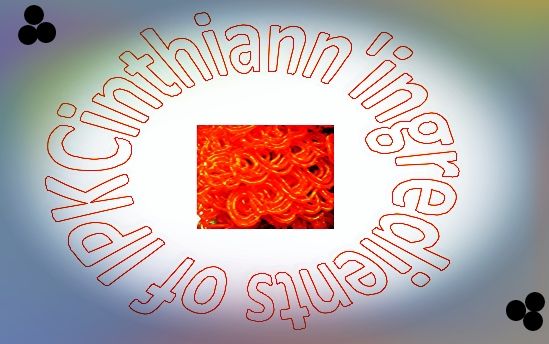 It Doesn't Mean A Thing
Please Let Me Know Dear God
Engaged
Please let me know, My Dear God
tu hi bata mere maula, tu hi bata mere rabba
Why the poolside is lit with lamps all about and the warm glow is soft like a candlelit room? It is the perfect place for romance; a place for me to get lost in emotion. Why is the poolside, a safe haven to let down my guard and allow all that I am feeling to burst just like the crackers outside on the streets. The little boy guilt for having her payal is no more, I will take the precious payal and clasps it around her ankle. This precious payal was her mother's and was returned to its rightful place on Kushi's ankle and I feel content.
She brings her sari down passed her ankle and he stands up; she does too but there are many unspoken questions lingering in the air.
Please let me know, My Dear God
tu hi bata mere maula, tu hi bata mere rabba
Why did I walk away? She watches me almost disappointed that I am leaving but I turned around, I was compelled to as she nervously wrings her hands and looks away. Seconds pass but it seems like an eternity and then her eyes slowly shift upward gazing into mine. She has just given me permission that was all I needed.
He starts walking towards her intently looking into her eyes, her lips quivering and for every step forward he takes, she takes one step back. She too can feel it, the strong attraction and mesmerizing pull. Thud'.there is no where else for her to go she is up against the wall, cornered. He is coming closer'. closer'.. closer'she can feel his breath upon her skin. He reaches and caresses her face, she closes her eyes in bliss, his touch so appealing. Her breath starts as a shallow pant, high in her chest, but then deepens and comes hard and fast; he moves her so much. Her hand clenches her sari. Her pink luscious lips are calling him and ever so slowly he is answering their call. He wants her with all his being; he can't fight it anymore.
Just when his lips are about to touch hers,
RRRINNNGGG '... RRRINNNGGG'... RRRINNNGGG...
reality hits'...
eyes open'...
STUNNED!
His hands release her as if he has been burned.
Please let me know, My Dear God
tu hi bata mere maula, tu hi bata mere rabba
I close my eyes and think why did I do that? Why was I carried away?
I look at her she too looks embarrassed and I walk away.
Oh, Devi Maiyya,
How has this happened, what does it mean and why does did he have my payal?
I must find out, help me.
He is alone, eyes closed. He pictures in his mind how his lips nearly touched hers.
Please let me know, My Dear God
tu hi bata mere maula, tu hi bata mere rabba
How can I do this? How could this happen? Why? Why was I so weak?
She comes to him. He leaves.
Back at the party ASR is assisting Di and Kushi is on the phone telling her sister she will be home soon. La asks Kushi where has she been; she has been looking for her. Kushi says I have been right here. She sees him talking with guests and then he is gone and she tells La she will be right back. He is avoiding her averting his eyes everytime she looks at him.
Something is definitely wrong.
Anjali asks Kushi what is the matter, oh, she knows it is getting late. Anjali says don't worry she will send her home in her car. Kushi sees Arnav and walks away from Di leaving her hanging. "Kushi'Kushi?''
He is at poolside again and she goes there.
Please let me know my dear God
tu hi bata mere maula, tu hi bata mere rabba
Why did I fake being on the phone and she knew it. She says to me that she needed to talk to me and my reply was I didn't want to talk to her but she says I must. Why must I? Why must I admit my feelings for her?
Back at the party neighbors have come and they have met Lavanya. They have heard that she is Arnav's live in girlfriend. How can Nani allow this in her home?
Oh Devi Maiyya

Give me strength.
Where did you find my payal? Since when have you had it and why didn't you return it earlier? Why today? Tell me, answer me.
Please let me know, My Dear God
tu hi bata mere maula, tu hi bata mere rabba
Don't let her see I am lying.
Don't you learn when you're told once? Leave me alone, in fact I don't want to see you. Don't you understand?
Oh, Devi Maiyya,
Give me courage!
No I don't understand, you explain it to me.
He tells her, Go away from here!!!
He tries to leave but she blocks his way.
Explain it to me! Why was my payal with you? What does this mean and all that happened'..
Angrily and frustrated he tells her,
I said just leave me alone!!!!
She starts to talk to him again. He can't take it; he grabs her, "don't you dare say another word!" He is hurting her, gripping her like a vice, like the pain he is feeling in his heart. He finally realizes the pain he is causing her when he sees tears in her eyes and it stops him; he can't stand to see her in pain, even if he hates her right now for revealing his true feelings to her. He closes his eyes, he has done it again, hurt her. He releases his hands from her arms.
Please let me know, My Dear God
tu hi bata mere maula, tu hi bata mere rabba
Give me strength!
I don't need to answer anything you ask.
He walks away.
The neighbors are still carrying on about the live in relationship, when Arnav walks up grabs Lavanya's and and says that his intentions are to marry Lavanya. All are surprised including Kushi across the room. Everyone is happy while Kushi is in tears and all he can do is watch her reaction. ASR and La take Nani's blessing and everyones hugs and congratulations. La is ecstatic!
Kushi runs to leave. She is in tears and La catches her from going out the door. She asks her why is she crying, is everything okay? Isn't she happy for her? Kushi lies and tells her they are tears of joy. La thanks her for everything since it was Kushi who has enabled this to happen.
Absolutely, La, because if nothing had happened at poolside you would still be just a live in and not a soon to be engaged girlfriend.
Please let me know, My Dear God
tu hi bata mere maula, tu hi bata mere rabba
Why am I glad I hurt her? Who does she think she is?
And who am I kidding?
And I certainly wouldn't be praying to you!
Kushi is dragged back by Lavanya and she is the one who has to give the sweets. My Dear God, such a punishment. This girl is just realizing her feelings for this man, has experienced a very intimate exchange only to be slapped in the face and he engages himself to someone else! She must leave and Anjali is insisting he take her home. She says No! She will be all right and she leaves.
Kushi is devastated. As she is walking, she relives what just occurred between them. It is too late.
The family is so excited making plans for a quick engagement and marriage. Arnav becomes angry he only agreed to get married he didn't say when he would do anything! He leaves. He can't stand the idea she is out there alone, he goes to find her.
He reaches her and gets out of the car and tells her to shut up and go sit in the car. Way to go arnav, take control of your woman, jerk!
The car ride is awkward with Kushi babbling to hide her pain and he is asking her don't you want to know about your payal? He has come up with some crazy excuse for having it I am sure. She is congratulating him on his engagement and she is happy for them.
Oh, really?
He stops the car soon after. I said get out!
They are outside her house, she didn't realize. She thought he was throwing her out of the car again. She tries to unbuckle her seat belt, has difficulty, as always and when leaving her dear dupatta doesn't want to leave him she is holding on. Kushi struggles aqnd as she does her wallet falls into the car. Ah yes, that is why our lovely little dupatta held on; he must return to her again and say all those nasty little lies.
The family is just so totally frustrated and confused. First Arnav agrees for the engagement and then says no for the wedding. They have to meet Lavanya's parents so why was he like this. Anjali mentions that they didn't know if he would marry and now atleast he has agreed, and Shyam says he must feel like he is being rushed. They all agree to let Arnav take his time.
As he comes to a halt the wallet falls below his feet. He sees it. It is HERS. Hmm, was that a frustrated sigh I saw? He throws the wallet on the dashboard.
She is at home, her life will never be the same. The whole family is in the living room and Buaji is pressuring Kushi for an answer to her marriage with Shyam. Garima asks Kushi if she wants some tea. A true mother she is to Kushi, she notices her tension and wants to calm her.
She has to have a good reason why she shouldn't marry him. And her reason knocks on the door.
She goes to answer the door and it is Arnav with her wallet. Buaji invites him in admonishing Kushi for her bad manners. He enters the home and Garima says she will get some sweets. Kushi answers like a good wife would," Nahi, Mom he is not suppose to have sweets". Arnav is very polite. He asks how Babuji is and tells the family if they ever need anything to inform him, just like a good husband would say. He wishes them Happy Diwali and leaves to go, both glancing at each other knowing the events of the evening. Garima tells Kushi to go and walk him out.
Please let me know, My Dear God and Devi Maiyya
tu hi bata mere maula, tu hi bata mere rabba
Why is it that the spider is still spinning his web? He is trying to leave the house with an excuse of going to receive his allergy injection. Anjali is worried, Dear God. She wants to go and support her husband but he is weaving and weaving an excuse and again she falls for it, falling into his web, so he can devour her.
He leaves and we know where he's going!
He calls his goons he has something planned.
Back at the GH, Kushi runs out after him thanking him. He tells her "she has a habit of leaving her things with him just like the payal at the pool. I had your payal don't thionk otherwise. Don't think that I held on to the payal as a mememto to this rich man. It doesn't matter to me.
It doesn't mean a thing."
She pictures what happened at poolside questioning,"it doesn't mean a thing?" She saw his face as he placed her payal so reverently on her ankle, she saw the intensity of emotion when he tried to kiss her, "Doesn't mean a thing?" That's not true and she knows it deep in her heart. He does too but he must stop the thoughts. "Maybe you do and you thought you would change your life forever." He walks forward, here it comes, "All that happened, doesn't meant anything at all to me. It doesn't mean a thing." The final slap in the face and kick her when she is down, she deserved it for making him reveal himself and his feelings. Now he shouldn't feel anything for her, now it will be over.

He leaves. The slamming car door makes her jump. He speeds off and she slowly sits on the steps crying. She is devastated. Payal comes out noting that Kushi has found her payal and asks her about it. Kushi pictures the scene at poolside and says to her sister it doesn't matter and runs to her room, locking the door behind her. Here, alone, in the quiet of her room she slides down the door and collapses on the floor crying hysterically.
He is in his car. She is in his head. The psychiatrist couch of his car is not going to help him out of this mess he has gotten himself into.

Please let me know my dear God
tu hi bata mere maula, tu hi bata mere rabba

faasle meelon ke hain, dono hai alag disha,
There's miles between them, both are going different directions,
kabhi ye mil payenge, nahin kisiko hai pata,
Will they ever meet, no one knows,
nahin kisiko hai pata
No one knows,
tu hi bata mere maula, tu hi bata mere rabba
tu hi bata mere maula, tu hi bata mere rabba

ik baat usme bhi hai, to ik baat usme bhi hai,
there is something special in him, there is something special about her too,


hai dhoop saa woh agar, wo chaandi raat si hai,
If one is like the shade from the sun, the other is like full moonlight,
mil paaye kabhi dono, kya teri isme hai razaa...?
Will the two ever meet, do they have your permission
tu hi bata mere maula, tu hi bata mere rabba
tu hi bata mere maula, tu hi bata mere rabba

na paas aa sake, na door ja sake
They cannot come close nor can they go far from each other,
gar pyar inko kheenche, takrar inko roke
If love draws them close, their tiffs stops them,
gar pyar inko kheenche, takrar inko roke

yun to badhe hain inke kadam, inhe raasta tu hi dikha
They have moved on , so please show them the path,
inhe raasta tu hi dikha
Show them the path
tu hi bata mere maula, tu hi bata mere rabba-
Tu hi bata mere maula, tu hi bata mere rabba
Tu hi bata mere maula, tu hi bata mere rabba
ISS PYAAR KO KYA NAAM DOON?
They are broken.
Buaji says Kushi is going crazy she has locked herself in her room. When will she realize what a catch Shyam is? On and on and on she tyrates, enough Buaji! Payal says Kushi is very worried she will speak to her. Shyam enters bearing a gift of sweets. He says to Buaji a light is out she should check it and when Buaji goes out there she finds the graffiti written on her house in the shape of a heart with Kushi and Shyam's name. She is so upset, making a scene, they all run out and the web is so big they have all been caught. The spider has succeeded in catching his prey. Shyam makes such a scene it is disgusting and Shyam has hurt Babuji in all ways and I can't even type what he has done to this man in the episode forcing him to aspirate the sweet. UGH!
Kushi is blamed and now she is forced to accept his proposal for her family's sake and dignity. So disgusting and so sad for our Kushi especially after the night she has had.
Both Arnav and Kushi are fixed to be
ENGAGED...
But not to each other.
*Sorry had to combine 111-113; real life got in the way!



Edited by cinthiann1758 - 01 November 2013 at 11:25am