Will always be indebted to IPK because I met you'll...
IPK will always be close to my heart and hope your's too.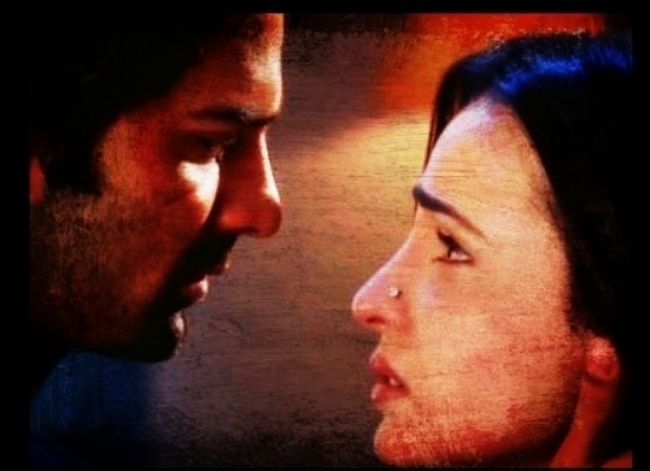 Girls samaj gaye ki mei samajau
The drama and couple we are enjoying...ZGH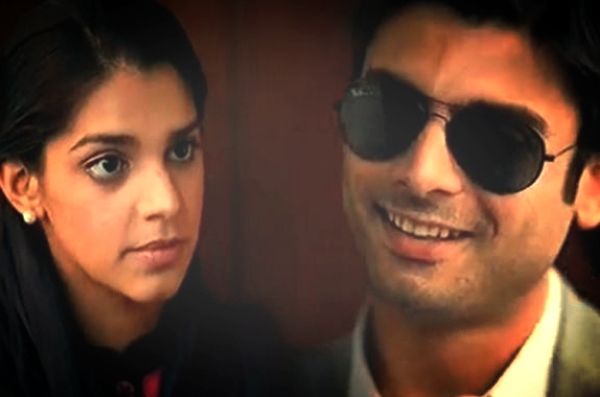 Kuch logon k lye zindagi khushyon ka khazana hai
kuch logon k lye zindagi dukhon ka darya hai
or kuch logon k lye "zindagi gulzar hai"
per meri nazar m zindagi zindagi hai.
kabhi bht hansati hai toh phr kabhi toot k rulati hai, badi hi ajeeb hoti hai ye zindagi..
Hamari ho k bhi hamen hi takleef deti hai.
kabhi toh hamen itni takleef pohncati hai k hamen khud s hi alag hony pr majboor krdeti
hai, Or kabhi toh itni khusyan lati hai k dil chahta hai hm is s kabhi juda na hon..
Wo khud aisa krti hai ya phr hm usko majboor krdety hn.!!??
Khair jo b ho, aik bt toh tayy hai k zindagi hamary pas hamesha nai rahegi.Usko kabhi
na kabhi ksi na ksi din toh wapis lout k jana hi hoga,, Or usko wapis bulana Allah tala
ka kaam hai.
Islye jab tk wo apk pas hai uski hifazat krna apki zamedari hai. Zindagi qeemti hai usy
zaya na karen, ku k jis b din wo chali jaigi toh phr dobara kabhi apk pas wapis nai aigi
Islye ap apni zindagi k sath khush rahen or compromise krna sekhen,sacrifice nai..ku k
ye APKI ZINDAGI HAI or sirf apko aik br hi di gai hai..
Zindagi qeemti hai usy zaya na karen..!! :)
" Mai tumharay samnay rait ki dewaar nahi ban sakti
Mujhay toot janay say khauf aata hai"
"Apne ghar ja kr KASHAF ne mujhe ignore kar diya'itni dair se safar mein hun mujhe
phone kar ke poocha tak nahii, fikar karni chahyeh use meri, accident ho sakta hai
mera. Koi pata thori hota hai aaj kal"
Chand Dekha han Chand Zameen Par Nahi Asman Par Hota Hai Ha Suna Tha Ke Kuch
Arsa Pehle Chand Asman Par Tha Par Aaj Kal Zameen Par Hai..
Agar maaloom hota ishq yun majboor kar dy gaa?,
Bohat pehlay hi iss aafat sey tauba kar chukay hotay?!
Ghar ky pakky hawe khany ya bahar ky ready made packets? :) Zaiqa kismein a'ala hota hy?

Asmara jesy log muashry ko kis taraf ly jaany mein apna kirdar ada krty hein?? How to treat them?

"Itnay khully hath sy bhi mat dia kro..Kia pata wo apni family ko pass on krti ho..!!"
Ghazala Jesi saas Allah dushman ko bhi na dy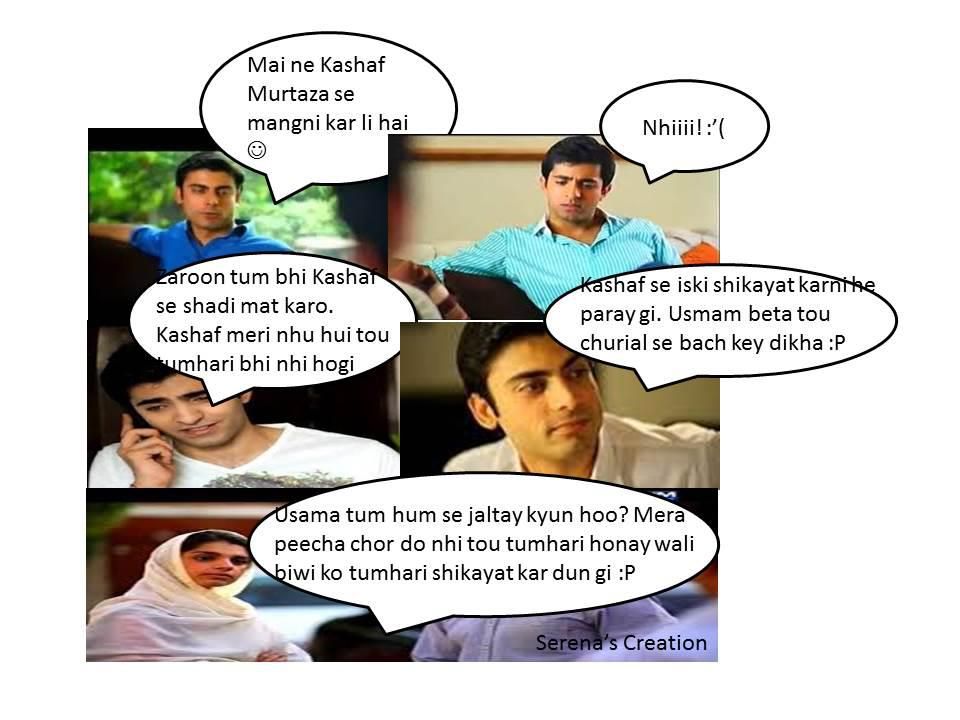 Credit: ZGH FB
Priya ( Honeypriya)
Kalpana (smashitup)
Shweta (Shwetachauhan)
Anjali (Nandalala)
Suvi (amisuv)
Anu (Mouramen)
Archana (arch_nat1112)
Ishii (Ishii99)
Subha (subiscs)
Maddy (Sunshine80)
Khushi (jakhushi)
Soni (soni.b)
Nishita (Nishita)
Sejal (sejket2)
Sudha (sudhanya)
Shalu (Shybabe)
Zoha (ultimatebarun)
Gandhari (ganbarunfan)
Divya (Divi1503)
Beena (beena14)
Now seriously no more extra members ...sorry to be rude but we have to make this place sweet and small...more the merrier will not work
Not required
- Firstly SPAM SPAM SPAM and SPAM !!!!!!!
- Keep it healthy. There is a difference between a discussion and a fight. Which brings me to bashing. No bashing. None at all. If you don't like someone/something, stay away from it, bashing/insulting will not be tolerated at any cost!
- This thread is invites only. So if you're not invited, it means you cannot post here. Violation of this rule will lead to your being reported.
- Do not leak the personal details of any member, anywhere without their explicit permission. A member talks about personal stuff with a certain amount of trust, don't violate it.
- Read the IF code of conduct and abide by it. Also read the guidelines of this forum and stick by them, to make this thread peaceful.
- Any problem with anything related to this thread or the club...PM me without any
hesitation...I will look into the matter myself...asap!!!!



Do remember have fun and make this thread as active as possible with all the crazy antics that we do at the crooners...
bas jagah badli hain...pagalpan nahin
Shalu
thanks for helping me embedd ZGH song .


Edited by beena14 - 29 April 2013 at 7:31pm