A single shred of spark
Can set the forest ablaze
A loved one's subtle wink in the dark
Could make one's eyes glaze
The love of a single friend or two
Does away with pain and tears
Then what could be said of one as special as you
With whom we've bonded for years?
[Courtesy: DemonStar]
When a lovely smile lit on lips
A twinkling aura fills the screens
When a raising eye brow tilt to right
Everything suspicious on that path
When a tingling fingers starts to dance
Issues are resolved just in a glance
When ACP Pradyuman comes to Scene
The SATAM Sir engulf Himself in that mean
FROM - gadhadada
Honest and proud of the work chosen,
Confident of not bowing to pressure at any turn,
Father, mentor, brother, son, friend to many
Shouldering the roles as the occasion is,
A smile that can mean many a thing,
Approval, disapproval, reward, punishment
As the case is. But ,never giving up on those
Who trust him and the values he stands for
None can do it all the way you can.
An honour it is to wish you well on this day.
Happy Birthday ACP Pradyuman.
FROM - mallikaBalu
Dear Satam Sir
WISH U A VERY BLESSED HAPPY BIRTHDAY
When GOD made U he wz havng a good day!
Because U r so special, so kind-hearted & so wonderful
That it's difficult to tell in words...
Without U is just like Galaxy without a great star,
Hope U will always be with CID for US :)
May God bless U with choicest blessing !!!
REGARDS VEVAH
ACP'The WHOLE & SOLE of CID
Bureau mei gunjti hei inki awaaz
Inka hei ek anokha andaaz
Inko hei malum khooniyon ka much hei kaise kholna
Ink eek ishare pe puri cid team chale
ACP ka hasta hua chehra dekhne ke liye
Puri team apna ji jaan lagaye
Daya aur Abhijeet to hei dono haath
Jo ACP ke kandhe se kandhe milake chale
ACP SIR WE LOVE YOU ALL
FROM - Padmapriya
Many many happy returns of the day SATAM SIR
May you prosper more & gain the happiness
And all the love in life that YOU deserve!!
FROM - Maxxxxxx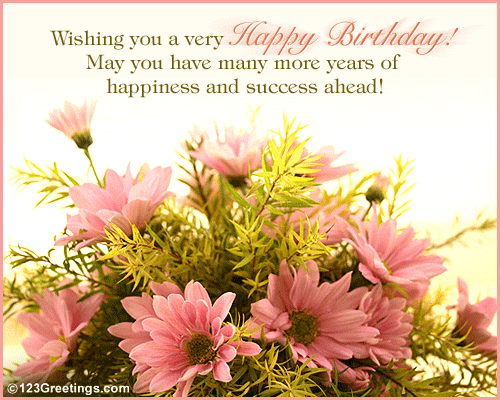 Many many happy returns of the day Dear Shivaji Sir
May GOD keep showering His BLESSINGS on YOU
May YOU get much more Popularity
May God give YOU HEALTHY & PROSPEROUS Life ahead
May YOU never find any Sorrow in your life
May YOU LIVE LONG !
Keep showing us YOUR Beautiful Smile !
FROM - Mansi
Sir aap ek aise damdaar insaan hai jiska naam liya jaata hai to CID yaad aa jata hai aur aapka character ACP Pradyuman bhi
Aise hi hamesha rehna aur himhe aur damdaar kirdaar dete rehna!!
HAPPY BIRTHDAY !!!
FROM - KS_Shreya
Wish YOU a very happy birthday SATAM SIR !!
YOU are the perfect example of a wonderful actor & a great human being
YOU have always been an inspiration for me
I love the bond you share with Daya sir & Abhijeet sir
Once again wishing you a very happy birthday
May GOD bless you with good health & happiness
Keep smiling sir
FROM - SIRI
Many many happy returns of the day sir
You are a great actor & a very humble person
May there be great success & joy for you, always !!
Happy Birthday Sir !!!
FROM - subha.
YOU seem tough but your HEART is soft.
Happy Birthday !!
FROM - jyotimeena
Happy Birthday to YOU my dearest Satamji
Many many happy returns of the day
I love YOU sir as ACP Pradyuman !
YOU ARE THE BEST !!
I wish YOU all the happiness & success in future
GOD BLESS YOU SHIVAJI SIR !!
FROM - IKA [DD]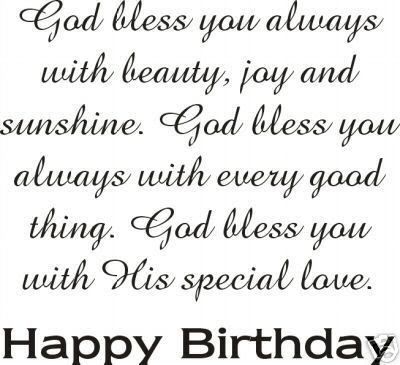 Dear SATAM SIR,
For the last 16 years you have been PART OF MY LIFE AS ACP Pradyuman.
YOU have taught me to be a law abiding citizen.
YOU have taught me to be alert & observant.
YOU inspired me as a TOUGH COP who placed DUTY ABOVE EVERYTHING ELSE.
On your birthday I wish you happiness, good health & everything your hold dear.
Hope to see you every weekend as our dearest ACP for many more years.
FROM - visrom
YOUR birthday is when YOU came to the world & made it special.
I pray you keep smiling that brilliantly always
And spread love all around
Thank you for being a part of my life & making it beautiful !!
FROM - Shagnika
Dear SIR,
There are some people who come & go
And there are some who enters & leave their prints on your minds forever.
That's what YOU have been for me sir.
YOU are a person I have admired & idolised always.
Your simplicity & humbleness is something that i adore.
Thank you sir for being a part of US, the CIDians' lives & teaching us so much
Wish you a very happy birthday sir !!!
FROM - Bhavana
Wishing you a very happy & joyful birthday, Satam Sir.
My best regards, and May all your dreams come true!
It's been an elating experience to watch you bring ACP Pradyuman
To life onscreen for almost 16 years now.
You are one of the pillars of our show & have displayed a stunning spectrum of shades in the character practically,
TOUGHNESS, DEDICATION, WARMTH & HUMANITY in prominence,
Which has never ceased to amaze me.
Your performance in the series featuring the ACP's Blindness & the zenith of your character having to choose the duty over your son was especially of international award-worthy quality.
Not an episode has passed where your presence isn't enthralling or absence isn't afflicting.
Here's hoping that we get to see you blessed with health & prosperity & continue to grace our show for many many more years to come !!
FROM - Ravi (DemonStar)
SIR, I can't express in words how important you are for me...
Whenever I see YOU, one word comes to my mind i.e., FATHER...
Though I know YOU as a wonderful actor before started watching CID but the character of ACP Pradyuman is somehow superimposed Shivaji Satam, the person...
I really don't know who is more important for me but as ACP Pradyuman you taught me a lot Sir...
You are an inspiration for me...
Your smiling face is enough to light up my day...
And I am the lucky person as I met YOU...
I was totally mesmerized with your charismatic personality, humbleness & simplicity.
On your birthday,
This is my earnest prayer for you
May the LOVE of GOD be with you always through,
With his endless & boundless grace
May HE richly bless your life with much happiness & success !!!
REGARDS debasree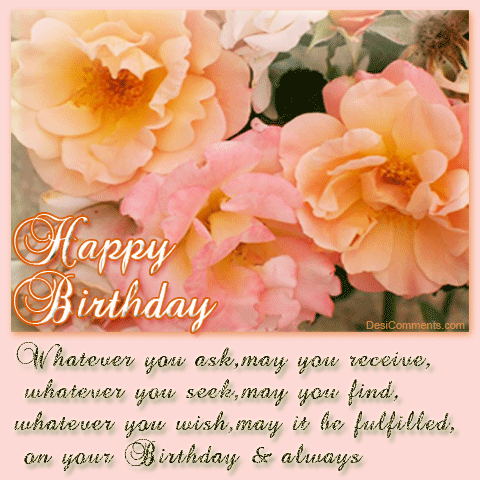 AND LAST BUT NOT LEAST YOUR BIRTHDAY CAKE FROM CIDIANS
E N J O Y Y O U R B I R T H D A Y !!!!