First of all, I would like to wish you a fabulous birthday. May this birthday bring you more joy, luck and success. You are a beautiful person within and from the outside. I am very proud to be your fan. I appreciate your honest and confident personality. May you be blessed in your personal and professional lives. I am a very big fan of yours from Pakistan. I have been an ardent follower of your show from KDMHMD days. Prem Heer still remain one of my favourite jodi we never forget every moment of kdmhmd they are still in our heart I also hope you come with harshad in some interview or show maybe together
thanks for giving us heer/ premeer/ harshiti . I love You are an outstanding actress. I loved the various roles you played in all your shows and how you demonstrated your brilliant acting skills. You are among very few actresses in the Television industry that are know for both their great beauty and talent.
All the best to you for your future endeavours and may all the success and happiness of the universe be yours!
I love you forever and always my doll
Your biggest fan ever born,
sana

"DEAR AG .. FROM another AG ... loved u since the first time saw u running at night with ur white dupatta flying in kis desh .. yes heer was my most loved and cherished character of yours ...time passed and our heartbeats accelerated while we saw you turn into beautiful bride .. mother and so on ... then there was a period we missed you on tv .. but di thanks for keeping in touch via ur accounts .. and then came angry arrogant pihu and bubbly cheery harmony .. and trust me we were always there.. and now we are waiting for nandini to get his mr. right .. and lots of colors ... .wish u great happiness in ur professional as well as personal life .. happy birthday love .. god bless
Sweet'
That's what my world
has become with you!
On this special day..
sending you all my love
to wish you happiness
today and always'
HAPPY BIRTHDAY!
May this birthday be your best birthday ever,
full of light and laughter,
a fireworks explosion of joy.
May this birthday live in your memory forever,
creating happiness and satisfaction
whenever you remember it.
Happy, Happy Birthday.
Wishing you all the smiles
and happy moments
that you deserve
on your special day!
Happy Birthday to you!
A very Happy Birthday to you my sweet Additi.
I hope you are having a wonderful birthday.
May God bless you on your special day.
Love you and continue rocking as Nandin
Happy B'day Angel
Wishing you a great life ahead.
A Life full of happiness and success.
Love you a loads. Keep rocking and Smiling.
Happy Birthday Additi!!!
Many many many many happy returnz of the day
wish u get all the happiness & success in urz life
May all ur dreams and wishes come true and May God bless u wid lots of love and success
you are truly an amazing person..just love te wa you are
stay blessed..keep rocking
and have wonderful birthday
Loads of love
Faiza
Happy Birthday to Our angel Additi!!!
Many many Happy Returns of the Day dear. May god always bless...may your all the dreams and wishes come true. I hope this day brings alots of happiness in your life. And always be like this only...don't change yourself. My best wishes are always with you. Love you alot...Keep Rocking like this only. HappyBirthday once Again
Dear Additi, I'm wishing you a very happy birthday...May YOUR special day be filled with love joy and happiness...Have fun and May God bless you always Angel...Have a rocking birthday and always be happy and keep smiling love you!!! Maria

HAPPY BIRTHDAY AG
FAN OF URS SINCE KIS DESH, WANT TO SAY THERE R VERY FEW ACTORS WHO CAN PORTRAY DIFFERENT EMOTIONS WITH SO EASE AS U DO. NEVER IMAGINED A INNOCENT HEER CAN BE SO SELF-CENTERED PIHU AND THE SAME CAN BE SO ADORABLE HARMONY AND NOW STRONG WILLED NANDINI.
WISH A SUCCESSFUL CAREER AND HAPPY LIFE AHEAD
Happy Birthday additi..our sweet almond eyed princess...May all ur wishes come true.. amy ur day and nights fills with happiness...Love you additi.. love you the way you are..Love you for your guts to remain as yourself.. love you for your honesty.. love you for being a yourself. You are the best in your own way additi..You made every character unique.. You were best as innocent heer.. lovely as pagal pihu.. cute as childish harmony and brilliant as nandini... Keep rocking additi.. we love u..and always love u...
God gave a gift to the world when you were born'
a person who loves, who cares,
who sees a person's need and fills it,
who encourages and lifts people up,
who spends energy on others
rather than herself,
someone who touches each life she enters,
and makes a difference in the world,
because ripples of kindness flow outward
as each person you have touched, touches others.
Your birthday deserves to be a national holiday,
because you are a special treasure
for all that you've done.
May the love you have shown to others
return to you, multiplied.
I wish you the happiest of birthdays,
and many, many more,
so that others have time to appreciate you
as much as I do.
Once again Happy birthday princess..*lots and Hugs and kisses*
I've watched all your're showed and loved u in each and every one of them...i wish you lots of love, luck and success in every thing u do!!!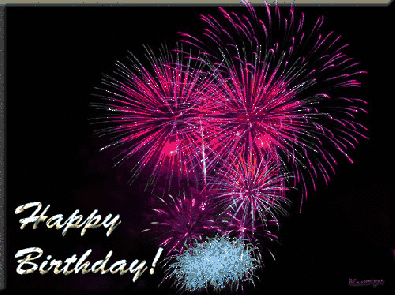 Many Many Happy Return of the Day Additi!!!! Happy Birthday
Happy Birthday! Hope you have an amazing day and may this be the start of a year filled with love, joy and happiness. Stay strong, stay positive and may all your dreams continue to come true. Best Wishes Always
May Everything Happy
And Everything Bright
Be Yours On Your Birthday
From Morning Till Night.
And Then Through The Year
May The Same Thing Hold True
So That Each Day Is Filled
With Life's Best Things For You!
May God bless you on this special birthday!
May your gifts be Health, Love & Happiness..
May you get The World's Best In Everything...!!
A very happy birthday Additi
may you have many many more!
Lots Lub
-Amna Alee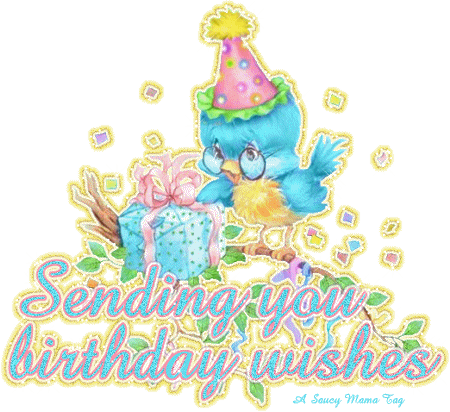 A special day has come
It happens only once a year.
A day celebrated by all those who hold you dear.
And on this very special occasion I just want to stop by and say.
I wish you loads of love, joy, and laughter for your Birthday.
Happy Birthday Additi!!!
May this one be the best one yet.
Lots of Love Always,
Fatima (Ummesulaiman)