"Unless it is mad passionate and extraordinary love
its a waste of time
There are many mediocre things in life and love shouldnt be one of them"

chalne lagi hai hawayein...(really??? ...nahi tho
)
chandini raatein.. (hain???)
"main tujhse pyaar karta hu gulaal.." (now, that is familiar
)
"gulaal ran way from there as fast as her legs could carry her .." (oh teri..i know i have read this before)
"STUMPED, STUPIFIED and DUMBFOUNDED...!!!..."(am telling you..i have read this too.)
oh la la
oh la la
Tu hai meri fantasy...
Wait..wats going on????
kesar ka pagalpan, gulaal ki deewangi, duhsyant ka junoon...
na na its not gulaal day...
its even more special than that..
"She is Special
She is mad
She is someone who will always be there
She takes us all to a fantasy world
and She loves Red "
no prize for guessing...
and there you go...you guessed it right...
It is
APRIL 17
The day our dearest friend and a great writer ... PIU was born...
Our "Aries Woman"...yuhooo
Our own FF Queen ..
Our own KESGUL deewani...
So Its time for some birthday celebration ...

Happy Birthday to the MOST WONDERFUL, AWESOME, FUNNY, CRAZY, TALENTED, COURAGEOUS and GREAT FRIEND you are..

Happy Birthday Piu !!!

Wishing you tons and tons of happiness on this day.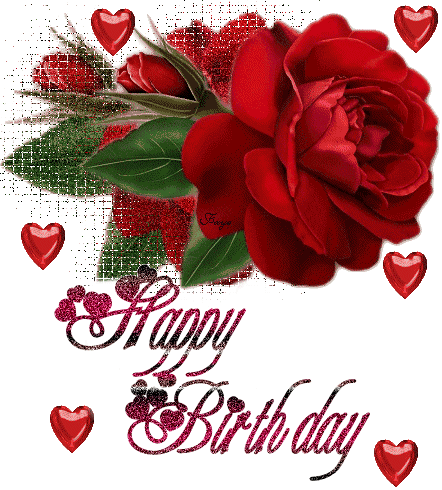 May you sail through all the obstacles and challenges that come in your way to success.

Let us celebrate what only you can give us each and every day,
The Gift of You !!!
LET's PARTY...!!!!!!
HAVE A ROCKING BIRTHDAY PIU !!!!




Edited by nneeiill - 16 April 2013 at 11:01am