memories of blast

here are some thoughts and words and snatches of mad conversations from our very first thread. some of us have been here since episode 1. unbelievable.
thought it might be fun to see what we were up to then.
the first bftp thread started with doctor's words...

Hola People!
So finally it's Monday, the day when our "new" show starts. We will be posting the episodes of our beloved show "Iss pyaar ko kya naam doon?" here. And today is the day when the first episode will be posted at 8:00 P.M. (IST)
So we officially welcome you to the
"Blast from the Past"
then came amethyst with these swoon makers

Presenting before you-Arnav Singh Raizada and Khushi Kumari Gupta.Again.
rebeccadaphne was on top of page 22 with

Yeah! Such an interesting flashback of a gun shot during what looks like wedding...what does it all mean? I can't wait to find out whatever happened on that day...
Btw I love the way they met...how lovely to see her trip and fall into his arms...

katelyn was there on page 29, and she said

Finally, we get to see the first episode!
OMG...I completely loved it! What a great start! Everything was so grand! The close up on Khushi was great because she has really beautiful eyes! The scooter scenes and Khushi looking up at the helicopter were amazing! Loved the entry of our hero...wooow...in slow motion...walking and removing his sunglasses!
Had to close my mouth to stop the drools and my heart was beating so fast!!
on page 31, appeared barundiwani, a little excerpt

DAAAYYUUUMMM!!!! i think i'm in love

and the first little chat between ami and katelyn


Originally posted by Katelyn
@BarunDiwani
Thank you so much for the yummy pictures! I think I'm in love!
Arnav Singh Raizada is sizzling HOT and he has an attitude to boot!!
I have to wipe my drools off of my laptop!
Hmmm...I wonder if the leads will have good chemistry? We'll have to find out tomorrow.
Should we all start brainstorming for a nickname?
Oh trust me, MY PLEASURE, hehe...ya really i'm wondering about the chemistry too...lets think of of a nickname...something with Arnav's namd and Khushi...hmmm


and guess what i found, episode 1 on page 32, here it is

you might have difficulty finding episodes 1 to 32, as doctor's account is not accessible right now. but we hope to post those on a separate thread soon.
sigrid and katelyn chatted merrily on page 49

Here's a big hug for you!
Also here's a big group hug for everyone!
We all share a special bond here and all because of Arshi/IPK! You are an amazing group! I love you all!! Yes, please do keep on writing and posting your thoughts because I immensely love reading them!
[/QUOTE] Thanks Katelyn. yes we all share a special bond. Love you all.
All of you who post such beautiful thoughts and analysis of the episode. It is pleasure reading through your eyes.This thread rocks.



indi52 wrote her first post on the thread and guess how long it was

hi doctor and risha,
wonderful idea. was delighted to see your post this morning. immediately ran through episode one again. looking forward to two. struck me anew how carefully put together the first episode was. and what an opening dialogue: hai re nand kissore.
lovely thought. thanks again.

on page 138, was this entry by charlotte74

HOT ASR in a blue t-shirt folded to show his biceps ...
Cute sis-bro convo about letting go of the past...just loved it
"main apni kismat khud banata hoon"
ASR in a grey and white suit ... again HOT
Man! THis girl has done it again. She has landed in the ASR's house with a gatri...
The man is bound to think she is following him around!
Ab tumhara kya hoga Khushi Kumari Gupta ?????

and on page 142, what a post from arshi, not her first, but this was too slithery to miss

Episode 5
Khushi is in trouble because of ASR.
Family is in trouble because of Khushi
Buaji is in trouble because of everything
Akash is in trouble because of Thinking of Dhai crore
ASR is in trouble because of Khushi's thoughts
Anjali is in trouble because of not missing any Puja
Goons are in trouble because of Dayya Ho Mr Shyam's Disham Disham
A very flat epi just one thriller 'Shyam's Entry with Salman Khan's Bracelet"
Moment of the day:
Dayya Ho ---Shyam's Entry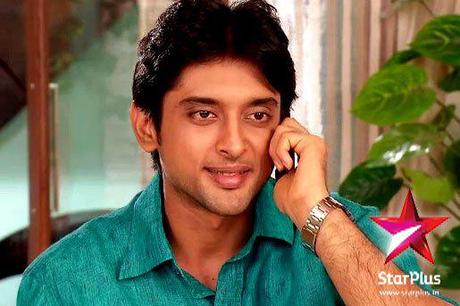 if i have missed out anyone from who was there when blast took off, my apologies, please let me know, and i'll update the post.



Edited by indi52 - 18 April 2013 at 8:53am