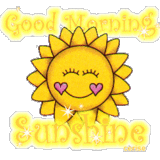 Aaah Finally summer is here (Pooja looks around ...is it really here
...atleast not for me but hopefully the sun is shining bright for you all
) so how do we beat the heat ...well we think of the rains and the romance they bring with them
...talking of romance ..Sigh AsYa
...okay getting to the point ...
Well to beat this heat and to celebrate the coming rains and romance the QH DT brings to you our very first

Beat the Heat


VM Contest

RULES


You can
make a VM
on any song
but the theme has to be Monsoon or Baarish/Rain in other words



The
VM needs to feature Asad & Zoya .
..though you are free to feature other chars and couples from the show
there is no limit on the maximum number of characters u can use


A VM featuring just Asad and Zoya is totally allowed


VM should not be less than 2 minutes & more than 4 mins to be valid for the contest.

Be creative, choose your own story keeping the theme of Monsoon in mind .Your VM should be self-explanatory.

Only Two Entries Per person are allowed.

Advertising your entry is strictly not allowed.



Upload your videos on http://zshare.net/ or http://videobam.com/
(if u have any issues with either of the sites then do PM us )

BUT
The account username should be Anonymous
Your username should not show your identity

Do not add your name on the VM.

Do not post your entries under this thread, it will automatically be Disqualified.

The Last Date of Submission of your entries is
"11th May, 2013"

Entries can be PM'd to tulipdaisy

If you have any other query, please post here in this thread itself or PM either me ie -RD- or tulipdaisy and we will get back to you.

Don't know how to make a VM
Here's a tutorial to help you in the same.
http://www.india-forums.com/forum_posts.asp?TID=1253119

We hope to see a lot of participation from your end
Love
QH DT


Edited by -RD- - 29 April 2013 at 1:18am