Today April the 15th,
This day is a wonderful day, because,
Someone special is celebrating her birthday,
a day to celebrate and cherish.
Birthdays are special occasions,
A Birthday is a million moments,
Each holding a promise of fulfillment of our dreams,
And accomplishments of some special plans.
If You Were Born Today, April 15:
You are a hard worker who possesses strong values. Motivated by a great need for security, you are organized and cautious for the most. You are forthright, saying it as it is, dependable, and trustworthy.Thoughtful and considerate, you enjoy making others happy.
Your intelligence tends to come more from your perceptiveness and innate understanding of the world around you than through studies. Your life is connected to change, and as a result, you are an interesting, knowledgeable, and perceptive person. You are good at communicating, humorous, and sociable
She is quick-witted, enthusiastic, and an eternal explorer. She is a person who is very committed to what she believe in. She is a true artist at heart--creative to an extreme. She have strong morals and standards for herself, and she work hard for what she have. She is witty and always have something interesting to contribute to any conversation.
She is sociable, charming, and wise, and she love to share your thoughts and time with others. People receive her well, finding her entertaining and interesting. She is also thoughtful and curious. Others are drawn to her lighthearted, essentially happy and hopeful personality.
She possess a highly creative mind and She have an unmistakably goofy sense of humor plus have a wonderful sense of judgment. She is warm and enthusiastic in her approach to the world. She is very curious and dedicative. When she is interested in something, everything else has to wait.
She have pleasant and friendly personality. She is friendly, humorous and full of energy. She is an open-minded and do not care for minor details. A dreamer who is ready to get over the edge to make your dream comes true. Her hobbies are drawing, listening music and reading.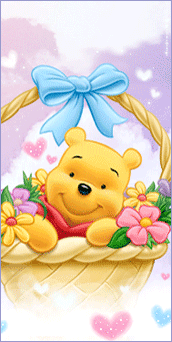 H is for
Happy
, bundle of joy to all
O is for
Outstanding
, all day through
L is for
Loving
, thoughtful and kind
L is for
Laughter
, spreads everywhere
I is for
Incredible
, you simple amaze
E is for
Entrancing
, a beaming smile
Here's a wish for happiness and many dreams come true
Not only on your Special Day but always - all life through


You're a wonderful person
and a special friend
You deserve all the best
that life has to give.
And I hope that today
is filled with happiness
and dreams come true
every step of the way.
Happy Birthday Hollie!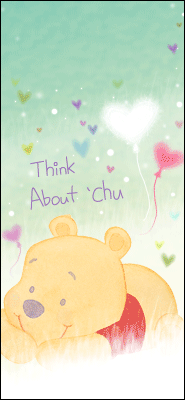 A friend is someone we turn to
When our spirits need a lift,
A friend is someone we treasure
For our friendship is a gift,
A friend is someone who fills our lives
With Beauty, Joy, and Grace
And makes the world we live in
A Better and Happier Place.


Bhaghi says -
Friendly, Talented, Hardworking

Esther says -
Fun loving at the same time serious also ... very creative and a sweet caring child

Gisel says -
Helpful, Hyper(in a good way), Happiness

Jeya says -
sweet, artist, friendly

Jinju says -
Sweet, innocent and creative

Maha says -
Lively, Friendly, Cheerful

Mini says -
Friendly, quiet and creative

Pearl says -
Creative, helpful and friendly

Ratna says -
bubbly girl, creative, lovely

Shammy says -
Friendly, Creative, Nice

Shobi says -
Lovable, Creative, Childlike

Shubba says -
little naughty talented kid

Smiles says -
Sweet, Caring, Friendly

Suha says -
Helpful,kind and creation queen

Tanu says -
Angel, Cute, Friendly


I believe in angels,
The kind that heaven sends,
I am surrounded by angels,
But I call them friends.

Many more happy returns of the day Hollie.. Have a wonderful day.. Love all your creations and looking forward for more of it.. Have a lovely year ahead filled with happiness and good health always.
.
Hollie, you are one of the most friendly person
... I like your rich chocolatey voice (from the voice video made by Shamz for Tanu's birthday)
... I also like the way you build the link you create with your friends (particularly with me) by writing short and sweet letters or by making a personal siggie for me ... keep practising on improving your drawing skills and enjoy your special day ... God bless you dear sweet Hollie!!!
Happy Birthday Hollie!
I have enjoyed each and every msn chats between us while we trying to do something with Tamizh and Thulasi!
Romba kolla panirukomla avungala?
You are more of a younger sister to me. Wishing you all the happiness and prosperity in the years to come. Be happy! Be positive!
May all your dreams come true!
Wish you a very Happy Birthday Hollie...
May this year happens to be a fun filled and joyous year.. Keep smiling and keep creating more siggies
I hv not interacted much with you on a personal basis but from what I hv seen, you seem to be a very sweet and friendly girl, ever ready to chip in whenever necessary in whatever form. You r very artistic too hollie! and say only when u hv something nice to say mostly!
I wish you all the best in whatever u are doing and that u want to do and wish you a very very Happy Birthday! wishing to see more of yr creative work!
Wish you a very happy birthday Hollie. Hope you have fun. Enjoy your day! :) Romba pesinadhu illa namma. Recently in one of the B'day threads(I think Tanu's) I heard your voice. You have a really sweet voice and accent ;)
One thing I like about Hollie is she is always a friendly person who encourages everyone with her supportive comments. Have a nice birthday, Hollie. May this year be happy and prosperous for you.
Another year has passed and as you celebrate your birthday this year and turn a year older. May you have all that you wish for come true. Have a happy birthday!
Wish you a Happy Birthday Hollie! I hope that for every candle on your cake you get a wonderful surprise. May God shower with good health, joy and peace. Have a Wonderful Birthday.
Nice girl and very sweet. Not much talks we had as either i am busy or she is but she always sends cute pm's.
Wishing you all the best and Happy Birthday Hollie
Have lots of fun and eat lots of cake on behalf of me okie
Happy Birthday da
Hollie is a friendly member in TF. She is very creative, I like all her creation it is very innovative and impressing. Through her hardwork she won a lot of praises. One of the youngest Member here in Forum. Hollie wishing you a wonderful and a happy birthday. Have fun and enjoy your day.
Many many more happy returns of the day Hollie. You are a very creative girl with so many talents. Glad to have you here in the Thendral forum... Wish you a very blessed birthday. God Bless!!!
Dear hollie,
Wish u many many happy returns of the day. God bless u with good health and happiness all thru the years ahead. U have an immense talent in art and got good creative talents. Keep increasing it and all the best for the same. WIshing u again a happy happy birthday
.
Dear Hollie,
I remember Hollie as a newbie on IF, a very curious and kind girl, now she's a Goldie and putting great effort here. Wishing you a very very HAPPY BIRTHDAY!! Hope you keep smiling and continue being a sweet person here at IF. You're a great friend and I love all the work you do especially your creations.
Remember to keep smiling.
I got to know about Hollie more through pm..u are such a sweet friend of mine..the creations are fabulous...you are friendly and kind enough to reply all my doubts...you are creative in making creation.you are my ever best friend till now...
wish you a very very happy Birthday friend...may god bless you with good health and prosperity...
Its true that a smile can make a friend and a friend can make you smile. Keep smiling. Have a nice day...
Happy birthday my dear Hollie
!! Wishing you a wonderful year ahead. hope this is the beginning of your greatest, most wonderful year ever...Wish you all the best on everything you do...looking forward to see more of ur creativity...thanks for everything
In soft gleaming night of stars,
May all your dreams come true.
May every star of every night,
Bring love and joy to you.
Happy Birthday to you.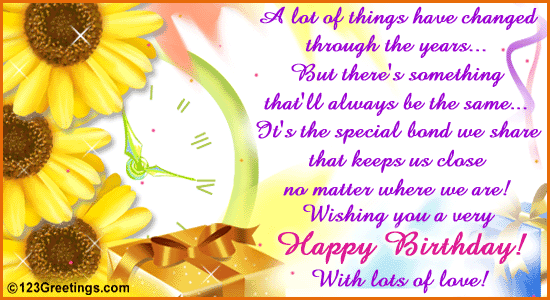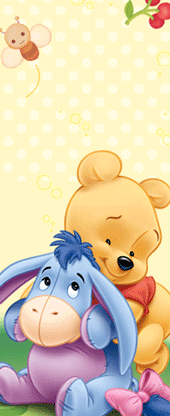 Pearl, Shammu, Bhaghi. Shubba & TanuSpecial Thanks to Esther, Ratna, Smiles, Jaya, Jinju, Gisel, Maha, Mini, Shobi, Haritha & Suha