Originally posted by KaShArHi_Krishi
Dammit the phone doesn't work!!! I need to call Keenuji and wish her Happy Birthday!!!
haww jaldi jaldi karo
Oh, God, Finally Phone Laga!!!
Yayyy!! lag gaya bhai lag gaya!!
HAPPY BIRTHDAY TO YOU
HAPPY BIRTHDAY TO YOU
HAPPY BIRTHDAY HAPPY BIRTHDAY
HAPPY BIRTHDAY TO YOU
Its Party Time Now
There will be dancing...
And Garba vagar koi gujarati maate party puri na thai
I am a bhukad so I get hungry easily so this party needs some food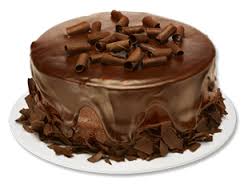 Aane Gujarati Taadi vagad koi party na hoi
Kaavanu, Ane Masti Karvanu
Maaja ni Life
I wish you all the happiness in the world Keenuji!!!! You are getting older and older everyday!!! I love you so muchhh
I am sure you will succeed in life!!! And be careful of IB, I don't wana see you dead...Jokes!!!
HAVE A AWESOME AND A FUN BIRTHDAYYY
PS: I miss playing our game with you
Aww, krishuu!!
This was looking wonderful
hehe,, thnakss
haha,, nope i will only faint, not compeltely dead
haha.. luv uu
and thankss so much for the awesome food and garba and hayyee there was shahid and DMG's gifss
haha
i missing playing T/d with you too
summer's coming up bitwa phir hum tum yaha bht kehlengee