Home

»

11th April EHMMBH HD-Eng Subs+Precap WO/DL
11th April EHMMBH HD-Eng Subs+Precap WO/DL
Post Reply
New Post
Dhruvie
Super Videobie
Joined: 13 November 2005
Posts: 36661
Posted:

11 April 2013 at 10:46am

| IP Logged
THIS IS A "MEMBERS ONLY" POST

The Author have chosen to restrict the content of this Post to Members Only.

New Visitors Register Now to view the content of this post. As a member you will also be able to participate in our discussions and its FAST & FREE!

Members, please Sign-In.

If you are a member and already logged in. Please hit "Refresh" on your web browser as it might be showing you the cached copy (from previously saved file from Temporary Internet Files).
The following 4 member(s) liked the above post:
GAuShI_RoCkS
,
xMidnightStarx
,
Krazzy_Shweta
,
Surish
,
Dear
Guest
, Being an unregistered member you are missing out on participating in the lively discussions happening on the topic "
11th April EHMMBH HD-Eng Subs+Precap WO/DL
" in
Ek Hazaaron Mein Meri Behna Hain
forum. In addition you lose out on the fun interactions with fellow members and other member exclusive features that India-Forums has to offer. Join India's most popular discussion portal on Indian Entertainment. It's FREE and registration is effortless so
JOIN NOW
!
xMidnightStarx
IF-Rockerz
Joined: 26 February 2012
Posts: 9785
Posted:

11 April 2013 at 11:05am

| IP Logged

Thank you!! :D
Surish
IF-Addictz
Joined: 30 October 2011
Posts: 81223
Posted:

11 April 2013 at 2:08pm

| IP Logged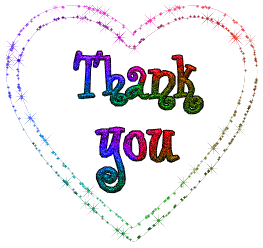 Kesh123
IF-Addictz
Joined: 03 April 2012
Posts: 51670
Posted:

12 April 2013 at 2:54am

| IP Logged

:)
samicute
IF-Sizzlerz
Joined: 27 December 2008
Posts: 13789
Posted:

12 April 2013 at 3:52am

| IP Logged

thank u
Post Reply
New Post
Go to top
Related Topics
Forum Quick Jump
Please login to check your Last 10 Topics posted
Cinevistaas next on Disney Channel titled as Kabhi Aise Geet Gaya Karo!
Cinevistaas light hearted drama on Disney Channel to be titled as ... 7
Anupam Bhattacharya enters Life OK's Gustakh Dil!
Makers of Life OK's Gustakh Dil are all set to bring in a new entry ... 3