RSSI 11th April Written Update..
Post Reply
New Post
camjs
Senior Member
Joined: 06 April 2009
Posts: 355
Posted:

11 April 2013 at 9:19am

| IP Logged

Episode starts with all the family members are together...sahiba and ranveer eats food from a plate...everybody is very happy...roop says I will take pictures...she is clicking pics when her leg hits the switch and table fan starts near sahiba...ranveer feels sumthing and gets worried...suddenly sahibas hairs stucks in fan and she starts screamibg...ranveer stops the fan with his hand and gets hurt...sahiba hugs him and takes him upstairs..daljeets mom prays for their safety...sahiba puts bandage on his hand...ranveer thinks why there is no sign and it happened without any sign...she asks what r u thinking...he says how many times will u put bandage on my hand...she says and how many tines r u gonna save me...he says I was saving my life...eyelock...they both goes to sleep...window door hits and ranveer wakesup...he asks sahiba r u ok...she says yes I m ok...he closes the window and is worrued...that window is still cracking...its morning and roop comes home...she asks her mother about pressure pump for her cycle...sahiba asks her will u bring chaat for her tomorrow...she doesn't see her mother is bringing hot milk from behind...ranveer saves her from burning and pressure pump makes noise...ranveer feels strange...ranveer and sahiba is sleeping when all the windows starts cracking...he holds her hand and it stops...he says see when we r together nothibg happens...suddenly a window opens and an oil bottle falls on the ground..sumthing goes inside sahibas eye... ranveer starts thinking about the signs ..he says to her I got all the signs and its air this time...its 5 hours left now...he says to her to go and sleep...he is worried...sahiba is sleeping...he goes outside and tells this to his family...everybody is shocked...

Precap...ranveer says that now its 5o'clock...and its over now...roop says its 4...ranveer runs towards his room...sahiba starts coughing and gets unconscious...

The following 21 member(s) liked the above post:

webkap

,

Sejal_Desai

,

mildleo

,

jennyrs

,

AMST

,

Jashpa

,

DeviRahimbux21

,

farina_1992

,

aaj2013

,

deep27

,

Jannat786

,

SIRFINA

,

Heenap

,

ashish_suku

,

Peda

,

dirk41

,

Anfal

,

mushkan_2003

,

marja

,

.Sukirticious.

,

Surish

,
Dear
Guest
, Being an unregistered member you are missing out on participating in the lively discussions happening on the topic "
RSSI 11th April Written Update..
" in
Rab Se Sohna Isshq
forum. In addition you lose out on the fun interactions with fellow members and other member exclusive features that India-Forums has to offer. Join India's most popular discussion portal on Indian Entertainment. It's FREE and registration is effortless so
JOIN NOW
!
Surish
IF-Addictz
Joined: 30 October 2011
Posts: 83549
Posted:

11 April 2013 at 2:00pm

| IP Logged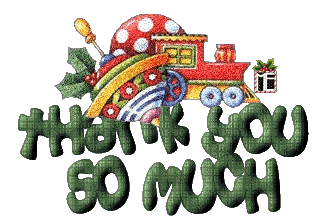 .Sukirticious.
IF-Sizzlerz
Joined: 02 October 2011
Posts: 13565
Posted:

11 April 2013 at 11:05pm

| IP Logged

So many likes no one reply anyway thanks for up date

The following 1 member(s) liked the above post:

marja

,
marja
Goldie
Joined: 31 January 2013
Posts: 1626
Posted:

11 April 2013 at 11:45pm

| IP Logged

thanksss!!!
Post Reply
New Post
Go to top
Related Topics
Forum Quick Jump
Please login to check your Last 10 Topics posted
Ashish Sharma appraoched for Jhalak Dikhla Jaa?
Seen as rugged BSD officer Rudra Pratap Ranawat in Rangrasiya, this ... 364
"Simplicity is the idea of the story." - Kinnari Mehta
After Rab Se Sohna Isshq, producer duo Jay and Kinnari Mehta of Jay ... 20