dnesday, Apr 10, 2013, 3:00 IST | Agency: DNA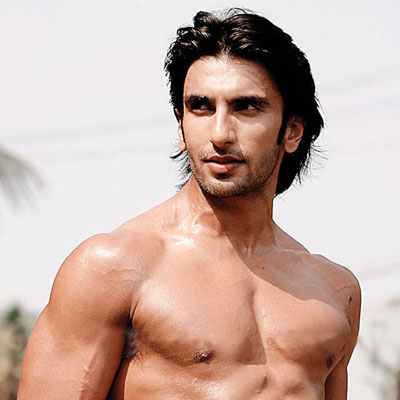 There's something about six-pack-abs that repulses fabric.

First it was Jackky Bhagnani. The moment he got the rock-hard abs, he bid adieu to shirts forever! Now it is Ranveer Singh. After working out for crazy hours and getting that yummy physique for Ram Leela, he has turned into a bit of a show-off! Recently, he was walking around in nothing but a loosely tied dhoti on the sets of Ram Leela.

The entire unit was giggling about Ranveer's 'pubic (no we didn't spell it wrong) display'! The dhoti had apparently slipped a few inches revealing well, you know what!

Naturally, no one had the guts to tell him what was going on until leading lady Deepika whispered it to him.

Embarrassing, isn't it? We'd really like to know how Ms. Dee 'cracked' this one!