E for Enthusiastic, in whatever she does
S for Simplicity, and very Straightforward
T for very Talented and dedicated
H for Hearty and cheerful
E for Elegant, very graceful and pleasingly ingenious
R for Remarkable and stirking.
(Thendralfan007)


Wishing you songbirds

To welcome each morning

Wishing you flowers

To brighten each spring

Wishing you laughter

And sharing and caring

And all of the joy

That each new day can bring!



Instead of counting candles,
Or tallying the years,
Contemplate your blessings now,
As your birthday nears.
Consider special people
Who love you, and who care,
And others who've enriched your life
Just by being there.
Think about the memories
Passing years can never mar,
Experiences great and small
That have made you who you are.
Another year is a happy gift,
So cut your cake, and say,
Instead of counting birthdays,
I count blessings every day!


Ratna says:
charming soft and lovely

Smiles says:
TT Fan, Fun, Nice

Hollie says:
Lovely-Romancer
-Friendly

Jaya says:
romantic, friendly and motivator

Maha says:
Creative, Cool, Friendly

Pearl says:
Awesome FF writer, Creative, Friendly

Shammu says:
Creative, Down to earth, Romantic

Tanu says:
Friendly, Energetic, Charming

Shobi says:
creative, elegant, imaginative

Haritha says:
cute, bubbly and friendly

Shubba says:
Sweet, Simple and Straight

Mini says:
Friendly ,creative..good writer

Bhagi says:
Friendly, Cheerful, Talented

Gisel says:
Friendly, Youthful, Energetic

Suha says:
sweet,creative ,charming person,and she is also a great supporter.



God gave a gift to the world when you were born
a person who loves, who cares,
who sees a person's need and fills it,
who encourages and lifts people up,
who spends energy on others
rather than herself,
someone who touches each life she enters,
and makes a difference in the world,
because ripples of kindness flow outward
as each person you have touched, touches others.
Your birthday deserves to be a national holiday,
because you are a special treasure
for all that you've done.
May the love you have shown to others
return to you, multiplied.
I wish you the happiest of birthdays,
and many, many more,
so that others have time to appreciate you
as much as I do.

Dear Esther
Happy happy birthday!! Hope this day is filled with smiles and
lots of fun. I want to read more of your stories here about TT.
Have a great day!
Smiles
You are a good friend for me here, Esther. You have been
a good fan fiction writer and one who is clearly able to show
the romance and compassionate relationships in a beautiful way.
Wish you a nice birthday and hope you are
having a nice time on the birthday. Let this year
bring you all the prosperity
and love for you.

Happy Birthday Esther. May god bless you always
with lots of happiness. Have a wonderful day and extra cakes
on my behalf
I wish you a lovely day, not just today because it is your
birthday, but all year round. Celebrate each and every minute of your life,
as everyday of life is special just like birthday.
Happy Birthday ESTHER
Birthday is the most special day in one's life, enjoy it to the fullest.
I hope that today is the beginning of a great year for you.
Happy Birthday Ester!!!
Happy Birthday Esther! Hope your birthday blossoms into lots
of dreams come true! May your birthday be filled with sunshine and
smiles, laughter, love, and cheer.
God Bless and have a wonderful Birthday!
hi esther, heres wishing you a very very happy birthday .
Know u hv been busy lately and we hv hardly got to read FFs from you...
wishing u a more relaxed year and may u indulge in all yr fav activities!
Hv lots of fun with yr loved ones and hv a year of health n happiness
and fun at the forum of course!
May you get everything on your special day,
Wish you a very happy birthday,
Go ahead and have a blast,
Look forward and forget the past,
Happy birthday Esther akka!
Dear Esther, Wishing u many many happy returns of the day.
God bless u with good health and happiness
.
I have always seen u speaking ur mind and u have never forgotten
to appreciate anyone's hard work and skills and always adored
ur positive ideas about anything/anyone!!.. Enjoy the day and have
loads of fun!!. Wishing u again a "HAPPY HAPPY BIRTHDAY"
Esther, Many more happy returns of the day.. enjoy your day to the fullest..
hope all your dreams are fulfilled.. Have a Happy birthday with lots of happiness
and good health..
On your birthday I wish you much pleasure and joy;
I hope all of your wishes come true.
May each hour and minute be filled with delight,
And your birthday be perfect for you!
Happy Birthday Esther Akka
Happy Happy Birthday Esther Akka.
May all your wishes comes truee.
God bless you with good health and wealth
Your very friendly and nice.
I miss your FFs and OS. They are soo romantic and beautiful.
Hope we can see it soon. Nowadays your not much online in Forum,
hope we can see you active too
I like the way you enjoy things,
your very helpful and never forgets to take part in a part of game in
our Forum. Thanks for being a part of TF and our lives.
Enjoy your day kaa. Have a wonderful birthday.
With Love Shams
Esther, wish you many many more happy returns of the day. Wishing you the
year be filled with happiness and lovely romantic surprises
.
Miss your writings... Understand you are very busy. Treat us all with
your lovely romantic FF as time permits. Have a wonderful day

Wish you a very happy birthday Esther
Enjoy the day and let happiness and joy flourish your life throughout..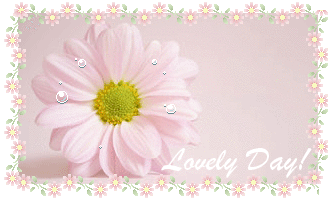 It's your birthday time again;
It's true; there's no denying,
Another year has come and gone;
You know that I'm not lying.
So for you, the birthday person,
Here's what I want to say:
I hope this birthday's the best one yet,
In every delightful way.
So happy birthday to you.
Have lots of birthday fun!
May your birthday wishes all come true,
Even if you have a ton.





Bhagi, Tanu & Shammu
Special Thanks to Smiles, Jaya, Gisel, Pearl, Haritha,
Maha, Suha, Shubba, Shobi, Mini, Ratna, Hollie