OH MY GOD! LOVED TODAYS' EPISODE!!!!!!!

YAY! SO CUTE OF ASAD & ZOYAA <3 <3

Asad's face when Zoya showed him the video.. haha PRICELESS !


Awesome episode :) & Razia... smack u -_-
Can't u leave people in peacE!!

& Shireen is so dumb.. I do like her but she fully knows how Razia is bad.. like she has clues of it and She keeps going after Razia's words.. like use your own brain for once -_- She is too innocent! Lol which is why people take advantage of her (mamu jaan & razia)

& I feel sorry for Humaira.. like Ayaan doesn't like her :( awh.. but I think he will start falling in love with her gradually? She's cute with her talks with Ayaan.. and he should act normal in front of her atleast and not make her sad.. but I do understand that he doesn't like her but still...


& TANVEER LOL u got owned today :) you will be exposed really soon.. I wanna see her face when Asad announces his and Zoya's engagement


I laugh at her parts when she gets owned :) I think she will be leaving soon... not sure how soon but yeah!

& Juhi Aslam is so cute! In today's episode she looked adorable! I had seen her previous show (baba ais sauvur dhoondo.. sorry for spelling) yeaa and she was so cute!


Overall, perfect episode :) LOVE LOVE LOVED ASYA PARTS <3


ASAD <3 <3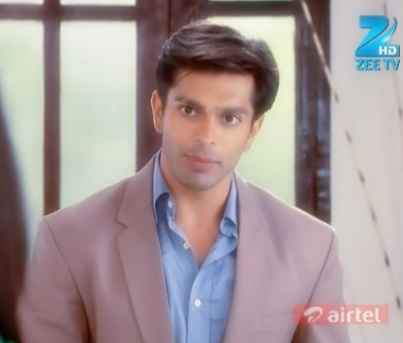 What did you guys think about todays' episode?
-Like, Comment & Share your thoughts/views!


Edited by fariiee12 - 10 April 2013 at 12:31pm