Originally posted by Artii159
HAYE,
,,Anjali hw much sweet can u get yaar..dis is da sweetest thing dat ne1 has eva done 4 me...I LOVE U A LOTZ PARTNER
...ur surprise is really very touching, thnk u soo very much, ur such a sweethrt...m so sorry main itna late iss par comment kar rhi hun, n m regreting rite nw
,,,god Anjali,,,hw can sum1 b so sweet n so cute...I really can't thnk u enough...wateva u did 4 me is really very special 2 me..thnk u 4 being my frnd, thnk u 4 accepting me as ur frnd, thnk u 4 each n evrything dat u hve done 4 me,,,I'll neva 4get u or ur sweet gestures towards me...it must've took u so many days 2 prepare dis surprise 4 me...m sorry I can't do nething rather den thank u..m serious, but I promise I will always b dere weneva u need me Anjali, I promise u..Thnks a ton, Thank u from de bottom of my hrt...


Thank u Anjali, u really did dis 4 me...m really surprised...da ride to each chapter, Wow,..did u read dat SS all over again...Haye...Kitni sweet ho tum...n da msgs frm dese sweet frnds...dat was beyond amazing...I can't believe u really did dis 4 me...I Love You so much 4 dis Anjali...Thnk u so much...sorry I can't help but thnk u over n over again...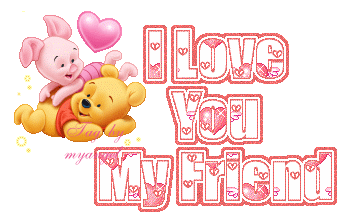 Thank You Once Again...MUHHHAAA...
Dear no need to thank mene kuch zyada nahi kiya hai.. jo tum desrve karti ho wohi tumhare liye kiya... n thank u so much 4 this awesome comment.. it really touched my heart... Itni baar thank u.. Hayeee me wari jaawan
...
But dun forget the rule of friendship.. dosti mein no thank u no sorry... Aage b agar me kuch kar payi 4 u.. i will defo do...
Yup i read the whole story again.. goody goody yaden taza ho gaen.. Hope that i will b liked by u???
My pleasure dear.. Muaaahhh to u too...