Now time 4 the wishes...

Here r the wishes of Buddies who love u alot n alot...

Duggukede:

I am just going to say that is a really good story and I just love it keep continuing

Naina927:

hey arti remember one day we are arguing on who is better n who is best...??? so lemme tell u finally... i am the better one and u are the best one...
i really think so n i am not at all buttering u n stuff... i really mean it... you are just wonderful my friend...
i love all ffs of your and have been following it from the beginning...
so what i was in the category of silent readers...
but honestly nothing has changed today also... i am still one...
too lazy to comment u see...
but i really love them... all the ffs of yours are just mindblowing n amazing... though these words fail to express what all i feel about them but still...
i just wanna wish u all the best in your life n keep giving us wonderful updates...
this ones for u... a cute teddy wid roses...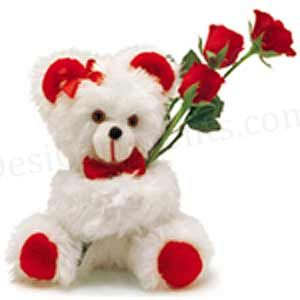 love
naina


Samu-Khamkar:

my msg:
hey arti,
As i always says u r fab writer undoubtedly...i m mandly in love with ur both stories...love ur writting skill...u brilliently discribe every scenes...ur updts r blend of all emotions...just magicle...u r star on this forum...

Niaksharma:

Dear i love ur story alot.. its awesome.. Plz keep up the good work...

Devilaonmoon:

ohh!!! yeh baat hai!!! 'tum ho mera pyar'- an awesome story tht is!!! very emotional nd full of sweetu-pweetu romance... loved manvis almost death nd virats out of control emotional outburst, helplessness nd then her comeback scene the most... virman r so cute nd thanks Artii to write such a lovely story upon this favourite couple of mine...

Rashi246:

I actually like her story it's really interesting in my opinion

Shruthi13:
"hey aarti i luv ur ss 'tum ho mera pyaar'.
it is an amazing story.. i hav been reading it frm da beginning..
it is such a new concept... all da characters nd da story is jst awesome!!!
u r a fabulous writer... u give lyf 2 all characters og ur story...
i luv reading both ur stories...
im very sad dat ur ending it nw
abhi toh virman ne pyaar confess kiya aur abhi ending
i wish u continued it more..
i knw u dnt hav ideas bt phir bhi.. yeh dil hai ki manta nahi
im telling it again nd will always say dis... u r nd always will be a better writer dan me..
hw much ever we argue over dat.. its a fact
thnx fr writing such a wonderful story
luv shruthi.. "

See Artii Buddies love u this much... (including me in the top most list)...


Edited by cutiepie2244 - 09 April 2013 at 2:20pm