I may just get a little emotional right now. This is my first story to end and all I can say is wow. Lol
Haven't got too much of the raizarda's in this. Just want them out now
Bring him back
Chapter 17 - Life will now be!
I walked towards me room I was not going to look back. Never Again!
I was back! They had brought me back! My son and husband had brought me back. They needed me no one else mattered anymore.
"Arnav" I said walking in to the room. He was lying in the bed and Ashu sitting next to him playing with him. Both their heads shot up when they heard the door open.
"Mamma" Ashvath shouted he walked over his father till the end of the bed, he held out his arms for me to take him. I didn't disappoint him I quickly picked him and held him close. "Mamma Ash ungry" (mamma I'm hungry) he said resting his head on my shoulder.
"My baby's hungry?"
"Both babies" Arnav said looking up at me I smiled and kissed Ashuvath.
"I've already told Hari prakash to bring the dinner". I sat next to the Arnav and put Ashvath on my lap. I kissed Arnav's head to after glancing at the side table to see if he had eaten his tablets.
"Ashu did you dad have his medicine?" I asked not looking at Arnav. He glanced at his father who gave him a serious expression he then looked at me and shook his head.
"Traitor" Arnav said under his breath I laughed while picking them up.
"Eat!" I said holding it to his face. He didn't argue he pulled my hand towards his mouth and swallowed it.
"What's wrong" he whispered in my ear after he drank his water. I shook my head at him then looked away. "Khushi" he said in a low voice.
I knew he needed to know about everything that had happened. But how could I stress him he had just started recovering. Nevertheless if I didn't tell him he would not be able to say goodbye. No matter how they treated him. They were and always will be his blood relatives. How he treats them should be a decision he must make. I'm can't decide for him. As his wife my duty it to inform him of the lies used.
I turned to look at him then glanced at my baby. They both looked tired they were both hungry. I knew it would take the Raizarda's long to finally leave. It would be best if I let my boys eat then tell Arnav the truth.
There was a sudden knock on the door bring me out of my trance.
"Come in" Hari prakash walked in with a tray of food.
"Mamma oood, mamma oood" I smiled at my adorable babies'. I took the tray and placed in on the bed. "Thank you" I said to Hari prakash. Ashvath slipped down my lap closer to the tray. He was about to grab Arnav's hot soup.
"Ashu wait" I quickly pulled him back.
"Mamma Ash ungry" he whined with a pout.
"I know here" I quickly took a spoon of rice and fed him. When I was about to fed him the second bit. He looked at his father. "You two will never change." I nudged his head with mine. "Even if you're hungry" I took a spoonful of soup and brought it near Arnav face. He held the spoon and looked at me with a serious expression.
"What's wrong?" He asked I felt a pain in my stomach I didn't know why a felt agony. Maybe it was because he was about to be hurt. I couldn't see him in any more pain. "Khushi tell me" his voice was now stern. I knew he wanted to know the truth right now.
Ashvath suddenly pushed a spoon towards my mouth. "Mamma eat" he was nudging it against me up lip. I opened my mouth and let him fed me with a smile. "Now papa" he said I looked up at Arnav he had still held the spoon. "Papa eat! Ash ungry" Arnav looked at his son then pulled the spoon into his mouth.
"Happy?" Arnav asked he didn't get the reply he was searching for.
"Mamma food" he pat me on my leg.
"Yes my baby" I took the spoon and fed him. With my other hand I fed Arnav.
Arnav observed my tired eyes, My face. He saw the worry lines, and my tired eyes. He still remembered what I had asked him before leaving the room. He wasn't quite sure why I had asked for the keys too where his training equipment was kept. But he knew his wife would have a reason. He had faith in his wife, but he couldn't see me depressed.
"Arnav" I said when he didn't open his mouth.
"Papa urry" Ashvath whined smacking his dad's legs. Arnav took Ashvaths spoon from my hand.
"My son has your mamma ate" he stared at his dad with wide eyes then turned to look at me. He looked back at his dad then shook his head.
"Mamma no eat papa" he said with a small face.
"And whose duty is it to make sure mamma eats?" He asked his son Arnav just stared at him with a confused expression. I looked down at my poor baby who didn't understand what Arnav was saying.
"hoo doote?" (Who's duty?) Arnav poked his son's stomach
"Mamma's baby's duty"
"Ash?"
"Yes! Mamma's Ashu has to make sure mamma eats. Like Mamma makes sure Ashu and papa eats" Arnav explained slowly and stuffing the spoon in his hand into my mouth. "Like this"
"Arnav" I tried to cover my mouth after the big morsel he had just fed me. Ashvath took the spoon from Arnav's hand and took a small portion of rice on it.
"Mamma eat" he brought the spoon near my mouth. I didn't argue instead opened my mouth for him. He clapped his hands then repeated his actions. "Ash care mamma ike mamma care Ash"(I will take care of mamma like mamma takes care of me.)
"Good boy" Arnav said looking at my beaming smile. I was happy truly happy. I gave Ashvath a tight hug holding him close. Arnav knew this is all I wanted for years. He smiled then took the spoon. Again to feed me I looked in to his eyes and mouthed a 'thank you'. He shook his head then fed me too.
"Mamma Ash" he whined being crushed in my hold. I laughed and let him go. He jumped on to his father's lap and took the spoon again. "Ash doote" (my duty) he said proudly pointing to himself.
"I'm only helping mamma's boy" Arnav said making his son comfortable on his lap.
"Nooo" he fed me a spoon. "Ash big boy, Ash do" (I'm a big boy I can do it myself)
"Ohhh really?" Arnav tried not to laugh at his son. Unlike me who knew he was his parent's son to proud to take help.
"YES!" Ashvath nodded
"My big boy" I said leaning close to him and giving him a kiss. Ashvath then looked up at his father with another huge smile.
"You also have another big boy" Arnav said with a small pout. I smiled at him shaking my head then gave him a hug to.
"Mamma" Ashvath shouted after I gave Arnav a peck on his cheek. He had his eyes shut and an angry expression.
"Ashu" I said
"EAT!" He shouted jumping on his father's lap. Arnav pulled me closer and made me lean against the head board keeping one hand on his son's back and other around my shoulder. Ashvath started feeding me again with his small hands.
"Baby are you not hungry?"
"Mamma first" he said as a little bit of rice fell onto the bed. I looked at Arnav he saw the pride in my eyes. We had always known our son would take care of us. And at this moment he showed he truly would.
"Mamma" Ashuvath whined when I wasn't looking at him.
"Sorry" I mumbled then leaned in so he could feed me.
"Papa" he said trying to pick up Arnav's spoon. I put my hand around his so he could lift the spoon. We fed Arnav together which led Ashvath to clap in excitement.
"My turn" Arnav said feeding Ashvath then me. He then kissed my forehead affectionately. We finished the meal like this. Our little world away from the view of outsiders.
"Mamma ere ashu toy?" (Mamma where's my toy?) He asked me while I was moving the tray. I took a quick scan around the room and spotted it near the wardrobe.
"There baby" I pointed to it "wait here" I was getting up but he held my hand.
"Nooo Ash gooo" he said I picked him up and placed him on the floor.
"Here" he walked over to his toy and Arnav pulled me towards him.
"Now tell me what's wrong" he said in a stern voice. I didn't say a word, just kept looking at the bed sheets. My mind was contemplating on right words to use. "Khushi" he said again
"The Raizarda's are leaving" I said
"Leaving?" He repeated "where to?" He asked
"Far away from us" he used his index finger to make me look up at him.
"Why?" He asked
"I don't want them anywhere near my family" I said
"Khushi tell me what exactly happened?"
"They..." I stopped for a second. That was enough for Arnav to connect the dots. His family had never given him the love he wanted over the years. Instead they chose to take away the only source of love he did have. He had Always suspected them but he still had tickle of hope inside him stopping him from taking anything further.
"Who was it?" Arnav said clenching his fist. I looked up at him, his face was no longer calm instead his nose was flaring, his breath quickened and mouth in a thin line.
"Who?" His would have scared someone he had just met. It was low but aggressive.
"Sheetal" I said knowing he had the full right to know. Knowing that it may hurt him. I had expected him to break something in anger instead he sighed he had to face them. Arnav threw the blanket to the side. If they were leaving he had to say his Final goodbye. He got up and walked towards the door. He didn't use any support no any help.
"Ashu wait here" I said
"Mammma" he shouted
"I'll be back in a minute my baby" you're my good boy right?"
"Ash good" he nodded
"Then wait here a minute please baby" I told him then slowly closed the door behind me. I knew he would be fine right now my main concern was Arnav. I spotted him slumbering in the corridor.
"Arnav" I said running to help him.
"I'm fine" he said in a low voice. He took small steps to the top of the stairs and watched the Raizarda's discussing something. There bags packed beside them.
"I called everyone I know no one is willing to help." Sheetal complained
"My kitty party friends won't even help" Monorma said.
"All because of the Bi..." She was cut off by Arnavs voice.
"Sheetal" he shouted they all turned to look at him. Their bodies suddenly felt cold. They started to shiver under his heated glare. The blood in the bodies felt frozen.
I stood next him like I always had. We would always be beside each other through thick and thin. This was no different. We took small steps together down the stairs. Arnav keeping one hand on the railing for support.
'That women had to be taught a lesson' He thought. They stood silently till we reached the bottom.
"Not another word against my wife" he said pressing on his every word. He seemed like the man they had seen a few years ago. That arrived one day at their doorsteps with his newly wedded wife. They had lost then and there was a high chance they would lose again. But they had to give it a try. What more did they have to lose?
"Son you have to make her understand" his mother was the first one to speak.
"Yes we can't leave" his father said
"Beta that girl has lied to you" Monorma tired her luck. He husband thought to join in and save himself.
"Yes, everything she told is a lie. Why would we hurt Ashavath?" Monohar spilled what truth he was yet to know.
"Hurt?" Arnav took slow steps toward him the other members moved back slightly. Arnav hovered over his uncle with a deathly expression. "You think what you all did didn't hurt my son?" Arnav voice showed his anger it made Monohar shiver. He quickly looked away fear enfolding his senses.
"We... We..." He stuttered till he thought to blame others. "It wasn't me... I only gave him vegetables to eat, Monorma was the one that locked him in a dark room. Bhaisab was the one who had made him lie on the cold floor. And bhabi who treated him like a servant. Punish them first, I wasn't that bad." His body started to shiver again. He wanted to flee from the place.
The other Raizarda's wanted to kill him at that moment. They hated the fact that he hold snitched on them.
"Arnav this..." Sheetal was stopped when she felt a tight grip around her neck. I ran towards Arnav and put my hand over his trying to get him to let go.
"Arnav don't" I said
"Why not? She hurt my wife, my son. She took away my son's happiness. My son's mother! I had to wait so long to bring you back. I had to wait to bring my life back. I had to wait to bring my world back. My son hand to wait for his smile to be brought back. All because of her." Sheetal felt the grip around her neck increase.
"Arnav don't she may deserve this but we don't." He turned to look at me. "We don't need her filthy blood on our hands." Arnav pushed her back and try to calm his anger.
"Beta" his mother tried to put her hand on her son's shoulder.
"Don't!" He shouted shrugging her hand away and turning to face them. He pointed his index finger towards them warning them. "You lost the right to call me your son when you misbehaved with MY son." He stepped forward his eyes looking directly into his fathers.
"You never gave me the love a son wants you had a second chance with my son. You failed again!" He held the side of his collar.
"I have lost all respect for you today. Dragging you out of this house would not be hard."
"Arnav don't" I said from behind
"Khushi he made my son lie on the floor. Maybe he should be dragged against the same floor till he's out of my life"
"Then what will be the difference between you and him. Prove that you may be his blood but your nani's son." Arnav pushed his father back releasing his collar then turned away after hearing my words.
"If I ever see your faces again it will be too soon" he said walked towards the stairs.
I turned to look at Sheetal who was fuming in anger. There was still a spark in her eyes that needed to be killed. I pulled my hand up in the air. The hand fell on her face at an incredible speed. Her hand raised to her face as her ears rang with the sound of the slap.
"A mother has the right to hurt the one who dares to touch her son. Think of ever coming near him and I'll give myself the right to kill you!" It was a warning to all the Raizarda's.
I joined Arnav and spoke from the middle of the staircase.
"I want you off the property now" We walked away from them into our little world.
I put my hand over Arnav's stopping him from entering the room. I made him turned to look at me. He kept his eyes low I knew he felt guilty but he shouldn't have to. It was not his fault there was nothing he could do.
"Stop blaming yourself" I said making him look into my eyes. "No more guilt no more regret" I cared his face. "We both need to forget"
He put his hand on top of mine. "Khushi" he said in a low voice.
"No Arnav! There gone, they never mattered and they never will. Our only motive should now be Ashvath's happiness" He nodded slowly
"We won't let our family suffer anymore" he looked deep into my eyes. His words were also indicating to me. I could wait any longer. I dropped on his chest and wrapped my arms around him.
"No more" I whispered against his chest. He hugged me back with the same warmth. I felt a kiss on my forehead before he said.
"We waited long enough time for our dream to come true." I looked up at him "the one we had waited for" I smiled at my husband. "Khushi our son's waiting" he said when I kept staring at him. I pushed the door only to hear Ashvath the next second before we entered.
"Mamma papa" he came running towards us at the entrance. I lifted him into my arms and carried him to the bed. Arnav joined us and sat next to his wife. Yes there was still a little guilt in his heart. But he had to learn to overcome it. He could not let it shadow over his future. He would live everyday now for his family. "Mamma papa ere go?" (Where did you go?)
"To say our final goodbyes" Arnav said picking up his son in the air then dropping him on his lap.
"Bye, bho?" (Bye to who?) He looked at his father with a confused expression. Then moved towards me and held onto my hand. "Mamma no gooo" he said his tiny hands gripping me. I put my hand on his cheek
"Mamma will never leave her Ashu"
"Son" he made Ashvath look at him. "Your mamma will never leave her baby."
"Neber" (never)
"Never" I gave him a peck on his forehead.
"We went to say bye to your dada dadi"
"Bhy" (why)
"They're going far away"
"Far"
"Yes very far"
"Seti?"
"Her to she's gone forever" a huge smile formed on his Ashvath's face.
"Come on now time for bed." I said
"Ash play ash no tire" (I'm not tired I want to play)
"We'll play tomorrow with your new toy" he shifted a little to give him space. I laid Ashvath down the opened our bag to pull out his night suit and Arnav's from the wardrobe
"Mamma" Ashvath shifted onto my lap once I sat on the bed again. I put Arnav's suit next to him and quickly changed Ashvath's clothes. He snuggled into his normal position once I was done. His head on my chest and eye's closed. I saw Arnav needed help to change and tried to move a little but couldn't. "Mamma Ash steeping" (I'm sleeping)
"Let me help your papa" I said he just snuggled closer to me.
"He's as naughty as his mamma" Arnav said.
I held Ashvath with one hand and used the other to help Arnav change. Both my boys were useless without me. I could hear Ashvath's steady breath he had fallen asleep in my arms once again.
I watched him silently holding him nothing was different about today. He was in my arms like any other day. But today felt different my world felt complete.
"Khushi" Arnav said in a low voice. "Go change" he said I smiled and nodded at him. Placing Ashvath on the bed the covering him with a blanket.
When I walked out of the room Arnav wasn't there, I glanced through the poolside window and saw him standing there alone. I slid the doors open and walked out insure I closed it behind me. We didn't want Ashvath to get cold.
"What are you doing here?" I asked
"Savoring the moment"
"We got many nights like this to come" I wrapped my arm with his.
"Many more" he said placing a kiss on my head then pulling my into a warm hug.
"Love you Mrs. Khushi Arnav Raizarda"
"Love you too my husband" I giggled at him
"Is my wife turning red" he glanced down at me and saw my face a little red. "Khushi it would be a bad idea to have a little girl right now."
"What!" I shouted not knowing where that came from.
"Ashvath keeps asking me for a sister" I raised an eyebrow.
"I thought he was waiting for his mother?"
"I told him his mother will come then so will his sister." He winked at me I should have been mad but I wasn't. I wrapped my arms around him and gave him a tight hug.
"Missed you" I said loving being with him again. His mischief was the light of my life. I felt a tear at the edge of my eyes. He pulled back and wiped my tears
"Didn't we say no more tears? I want my wife to smile." He gave a kiss on my forehead. "Let's go" he said taking me towards the bedroom again.
I lied down next to Ashvath and Arnav next to me holding me in his arms and locking out hands together. I kissed both my boys before dosing of to sleep.
I was woken up in the morning when the sun was rising by some weight on my body. Ashvath had woken up and crawled to lay on me. I wrapped my free hand around his. "What you you doing up so early?" I asked looked down at his small face. I glanced at the time it was only 5 in the morning.
"Mamma steepi" (mamma sleepy)
"Yes very" Arnav spoke with a drowsy voice
"Mamma steep ash play" he said trying to crawl on top of Arnav
"Baby" Arnav whined when he felt his son trying to squeeze between him and his wife. He wanted to sit in the middle we both realized.
"Ash tape" (my space) I smiled and shifted for him but Arnav just pulled me back and turned facing the ceiling with his son on his lap.
"Want to box me for it?" Arnav asked putting his hands up in a boxing position.
"No!" was the reply he got
"Why?"
"Mamma steppy"(mamma's sleepy)
"So" arnav said confused to why his son had for first time said no to him.
"Ash care mamma" (taking care of his mother) I smiled at the boys then got out of bed "mamma steep" (mamma sleep) Ashvath shouted
"I will after I get your milk" I got out and headed down stairs letting the two play. When I got back the room was a mess with sheets all wrinkled the blanket thrown over the side of the bed and the pillows on the floor. Ashvath was standing on the bed and Arnav on his knees both boxing with extremely concentration they had a serious expressions on their faces. I couldn't help but giggle they were just like each other at times. "I thought my boys would be hungry and tired but doesn't look like it" I said walking towards them.
"Mamma no now" (not now) he hit Arnav on his nose and he fell back on the bed. "Yay! He shouted jumping on the bed. "Ash win mamma ash win" (I won mamma I won)
"Yes he did" I picked him up with one hand and gave him a kiss.
"Mamma's baby will always win" Arnav said with a pout. "Should I get a kiss" he said rubbing his nose "your baby hurt my nose" Ashvath moved forward and gave him a peck on his nose. I laughed knowing he wanted it from me.
"Papa kiss"
"You get kiss from your mamma and I don't" Arnav pouted more.
"Mamma" he turned to me "papa kiss" he said with a cheeky smile
"Yes boss" I leaned in and gave him a kiss where Ashvath had. "Now you drink you milk" I said to Ashvath. Holding up his bottle for him which he took and started drinking.
"I'm going to make breakfast"
"Khushi it's too early" Arnav whined not letting me go.
"Mamma steep" (Mamma sleep) he made me lie down and then put his hand over my eyes. "Mamma steep Ash play" he put his empty bottle down and got off the bed slowly moving to his toy drum set.
"Our son is really smart" Arnav whispered into my ear lying down next to me.
"That he is" I said staring at our son.
"He's gone on his mother" Arnav wrapped his arms around me and spoke in a tender loving tone.
"Really! Then I hope his sister doesn't go on his father"
"That she will"
I feel asleep watching my son play and woke up after an hour. I was stretching when "mamma up" Ashvath shouted I put my finger on my lip quickly then pointed to Arnav. He copied me like always.
"My ashu tired? I asked
"nooo" he said as I took his in the bathroom for a bath. I carried him to his room once we were done, I got him dresses then fixed his room back to the form it should have been in all these years. I ran between his room and the store room putting all his toys back in their rightful place. I wanted to do it all myself as his mother. Like any other mother would redecorate their son's room. I got a call from Anjali in between I chose to tell her everything that had happened. After all she too had a right to know. Although she was hurt and upset she fully agreed with my decision. I could not be any happier to have her to by my side. They were now the only family we had left. I left him to play in his room and went to get dressed myself. I saw Arnav shift in his sleep when I walked out of the bathroom. Knew he would be awake soon so chose to go make breakfast for him.
"Ashu lets go make breakfast" I said picking him up
"Food lime" (food time) I carried him downstairs and walked to the kitchen. I placed him on the fall and began looking for my ingredients. "Ash elp" (I'll help) he popped his head in to one of the cupboard and began to look for the things he needed. I smiled and began to cook I could head pots and pans banging together behind me the whole time. After a few minutes when I turned around I saw Ashvath sitting on the floor with a pot on his head covered in flour.
"Ashu" I shouted running towards him and picked him up in my arms. Arnav walked in at that moment.
"What's going on here?" he asked seeing his son laughed while being covered in flour.
"Ash elp mamma" (I was helping mamma) he said proudly
"By making a bigger mess" I smiled cleaning his face with a wet cloth.
"Arnav go wait in the dining room I'll be out in a second and take him with you" I gave Ashvath in his arms and smiled knowing this two should not be left alone. I knew when they stepped out that they would be planning something again.
I was right when I stepped out not only was Ashvath half clean Arnav was now covered in flour. I would have hit my forehead if the breakfast try was not in my hands.
"Now what happened here?" I asked putting the try down with my hand on my hips.
"papa ungry" (papa was hungry) Ashvath said making me laugh.
"Oh really and he thought of eating flour?" my son just nodded.
"Papa dirty mamma elp papa ike bath ash" (papa's now dirty, mamma help him have a bath like you helped me). My jaw dropped I then wacked Arnav
"Stop teaching my Son naughty things."
"What he only asked you to help me. And anyway you had been helping me all these weeks in the hospital." He said with a loop smile I would have replied but Ashvath shouted.
"Mamma food" I chose to ignore him and fed the two.
These jokes, pranks and laughs were now never ending. The fun in our lives was long overdue. We had overcome a huge challenge and succeeded. For the rest of my life I would insure both my boys stayed happy. Their smiles meant everything to me. They had to bring me back which they did but while doing so they had also brought out the best in me. I was now a mother and wife in all senses. I felt complete once again after years. My family was complete. What more could I ask for.
Can't leave without thanking those who have been a part of this SS. To me this story was not any different to many kids' stories you get out there. But many of you proved me wrong. So thank you all for your support and guidance. Been a long journey but it's finally complete. Now my surprise below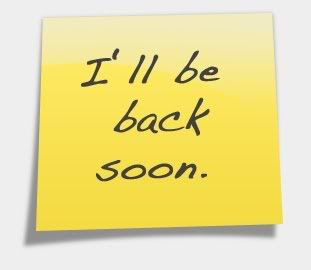 Season 2 (new story) on its way prologue is ready I just need to finish UC before I upload it.


Edited by babyhumz - 03 January 2014 at 11:51am