Originally posted by babyhumz
Originally posted by jahnvi.luvs.ASR
Originally posted by .crazzy4arshi.
Originally posted by jahnvi.luvs.ASR
@ kiddo yupp poor poor humi...she toh abhi se gayabwa gai haye...
humzz

don't know
she was here only
humi di!!! where are u??
WANTED...humz
im osrry guys back.. rally not feeling well
feel like im going to be sick any minute.. maybe bcos i havnt ate for a few hours... and guess wats for dinner pizza hut dnt think that will help me
by the way wats the reward on me!
and 3 crazy ppl ohhh nooo arrr only god can help me now
no reward...n gal just take care of ur self...
here z a burger

and cupcake for ya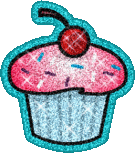 eat it asap