OK, so the forum is on fire after today's episode, precap and promo!!
Anywayz i guess everyone mi8 have seen the recent spoiler picz of Asya!
And if any1 hasn't seen then here it is!!
Now as u all can see Zoya is showing something 2 Asad on her mobile..
I can be wrong but i guess that she is showing him the recording when Asad said "Mat Jao Zoya"
I know itz a bit senseless...cuz how can the recording come in there!
But seeing Asad's expressions i felt so!!
EDIT-- OH SHITT!!! GUYZZZ I SERIOUSLY DIN'T KNOW THAT THIS WAS ALREADY SHOWN IN
E24 SEGMENT!!!! I WAS JUST WATCHING IT..WHEN I NOTICED THAT I HAD PREDICTED
RIGHT!! GUYZ I SWEAR I DIN'T KNOW!!!! BUT I AM HAPPYYY!
!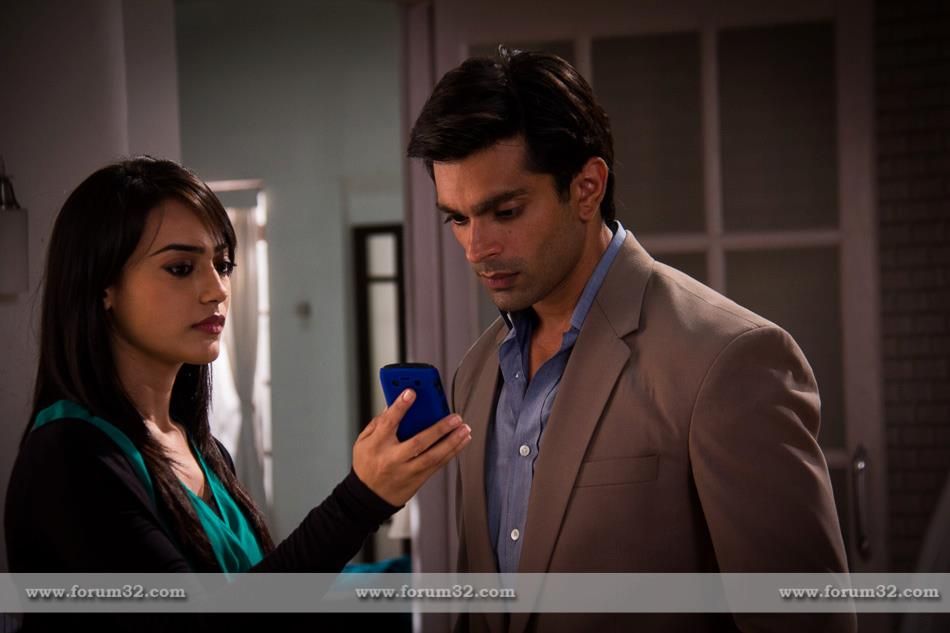 Edited by doll_rox - 08 April 2013 at 12:36pm