Pankaj Saying thar Buaji You're absolutely right. Yash will have to apologize to the whole society else we will be in trouble. If the society doesn't forgive Yash, then we will not be able to show our face to anyone and we will be rejected by society
Buaji says that I'm never wrong, but if only you people listen to me.
Pari says that rejection and stuff doesn't exist but yes, if this happens then we will not be able to show our face to the society. My parents are so upset. My mom said that she is not able to attend any events and parties now. I wonder how will my friends react once they know this.
Yash comes there with Aarti (
that is in the hall
) and says that one should care about others only when one is wrong. If it's wrong to bind two people together through marriage, then the whole world is wrong (
Pari, Panku and Buaji look pissed off -_-
) He adds that he and Aarti have decided to get SP-Radha married today itself and that too in court. All get shocked. Whether one comes or not.
Panku gets infuriated. He points his finger to Yash (
=@
) saying that what do you want Yash, that the entire society force us to live in shame, and to top it all you're talking of court marriage. Enough now, just shup up.
Sky comes to add fuel to fire asking Panku to calm down, but Panku shows his palm to him saying a big and loud C-H-U-P
Akaash says that despite I'm on the other side of the house, I'm still in your team. Just calm down else your BP will rise and why are you taking tension. Even if AarYa have decided, the court will still need 5 witnesses. The society and friends are no longer on their side and the family members also won't agree. Yash Babu, ask your family members who have always been on your side whether they will still support you today.
Pari says, I'm sorry but don;t expect anything from me. I know you don't care about society but I do. And the others here won't say a word but I know no one will support you here. Sorry.
Ishita's self talks that finally she will get some peace. AarYa are finally alone with no one to support them.
Akaash starts clapping saying that Wow Paridhi, I totally agree with you. Not only me, we all agree with you. and then referring to Yash as *Panditji*, he asks him how will he now get the pV of his dad done. Even your *Shrimati* that is his wife, is of no use to him today (
toh kya, she is useful to you Sky :@ xD
)
He asks Yash what will he do now.
Just then Vedika comes over there, saying that she will be the witness. All look up and shocked. She tells AarYa that she will be the witness and will come for the wedding. Panku stops her telling her to stop her talks.
Akaash says Bade Bhaiyya, why are you getting hyper, this needs to be explained calmly. He turns to Vedika telling her that you are a child, immature and you shouldn't be interfering in these.
Vedika retorts that she is no longer a kid, rather an 18-year old grown up who can take her decisions.
Panku says being 18 doesn't mean that you can misbehave with your parents. Vidhi says is this what we have taught you. How dare you talk like this.
Vedika answers back to Panku saying that if you are not supporting your dad, then how can I support you. With this Panku lifts him hand to slap her, but Aarti holds him back. Right then 2 servants come, saying that Yash Bhaiyya we both are with you and will support as we know that a companion is needed at such an age and we will be the witness.
Aarti thanks *RamDulare Bhaiyya* (
OMG, Yeh Kab Hua, RD became old all of a suden :O
Maybe they want to get Bua's PV with him too
)
Aarti turns to the others saying that if the intentions are right, then even impossible becomes possible. She tells Akaash that what were you saying, even if we search the entire Bhopal we will not get our witnesses, but well, see we got them in this house itself (
that is, including AarYa
).
Paridhi says that I wonder why are you both doing this. Bauji never said he wanted this. Aarti says yes, Bauji never said this, even Radha never said this but maybe both of them are against this like you all. But trust us both, we are doing this just for the sake of giving them a new life. Both of them will never agree that they will need a companion but at least we can see it. What is their loneliness force them to do something wrong like RadhaMa did (
hanging she meant
). That's why it's necessary we do this PV of them and give them a new life. Please, try to understand this little thing.
All disperse not wanting to agree.
There SP is in car having FB of the previous act of Yash, what all people were saying about them, the throwing of rocks and all.
He calls someone who tells him that we were just about to call you, for the donations you make and respect you earn in return. All wanted to thank you.
SP says that he doesn't want all the respect, if he actually wants to do something then get him (
SP
) a place in his ashram. The person says what are you saying and SP replies that don't ask question, am coming there this evening itself and he cuts the call.
SP self talks that AarYa will never agree. I will have to do this so that their stubbornness doesn't win. I will the family itself so that they will not have to face embarrassment because of me.
Scene changes to Aarya in car with the kids. Ansh asks whether they are going to look for Radha Dadi. Palak says it will be so fun to have Dadaji and Nayi Dadi's wedding. Payal and I will dance a lot. Ansh says why will girls only dance, even boys can dance. Palak says but *Pappu can't dance Saalaa*
Yash who was listening to them says "Bad Words" and Palak says sorry.
Suddenly Aarti says *Yashji Hum Alag Ho Jaate Hain* :O That, is they will separate upon hearing which Yash presses the brakes with all his force
asking what does she mean. Aarti says that she didn't mean that. God forbids, we will never separate. I mean that for the wedding, we will get into different teams. OMG Yashji, you didn't get such a simple thing???
(
Yash is Bholeram Aarti, He needs to be explained everything =P
)
She says that she has an idea. Palak, Payal, Vedika and She will be in Bauji's team while you, Ansh, Mali Kaka and our RD will be in Maaji's team then we shall see who will win and dance.
Yash says that neither the bride nor the groom have yet given their consent and you're already starting your planning. Let's make them agree first. Aarti says we will make them agree.
Scene shifts to Radha who is in a room sewing. There is a knock at the door. She thinks it's Yash and opens it but then there is a man at the door telling him that her son, Akaash is in a bad condition as he has had an accident. She is shocked and the man asks her to come fast.
Just as she enters the auto and leaves from there, Yash and Co. arrives at her place and on knocking and entering, they find no one while the food is being cooked. They think where might she be.
There Ishita is shown talking on the phone in mute with a witchy bitchy type BG music which is lovely by the way
. She then tells herself that AarYa won't find Radha but yes, they wanted to see her as a bride, I will fulfill this wish of yours Yash xD She will be a bride but not that of your Bauji, but of someone's else.
There Radha gets off the auto calling out for Akaash but there is no one. She asks the man, but the man is all mum and then he signals her to look somewhere. There is a group of women in red attires walking towards her. Radha wonders who they are. She asks them whether they know where is her son.
One of the ladies tells her you're worried about your son, still you're off for your PV, we will now satisfy this wish of yours and they forcefully grab her telling her that you're a bride-to-be, you will have to be adorned.
There scene shifts to SM. AarYa thinking about Radha. Buaji comes and says see even she will not agree. For the first time in her life, that woman is making a right decision, now I need not be worried. When Radha itself is not here, then from where will the PV take place. In my opinion, she should just drown herself and this seems to anger Yash.
Aarti tells Buaji that are not you ashamed to talk about this for another woman.
Buaji says I'm right, if you people had not saved her the other day, then this would not have arisen.
Just then Yash who seems to have had enough turns to Buaji asking her why the hell does she keep cursing Radha. After all, what harm did she do to her. Bua is all mum.
Yash says, if you are not able to think good for people then at least do not think bad.
Buaji says Yash, one thinks good for good people only, people like Radha are...
But Yash does not let her finish and says that she is his M-O-T-H-E-R. He tells Bua that I'm folding my hands before you now. I cannot bear anything against her. Am witnessing all these things since years but now I will no longer tolerate these Buaji.
Then he leaves from there while Buaji looks down.
Scene shifts to Radha where the women are forcefully dragging her to the madap. She begs them to leave but they are no where near listening. Radha asks them not to disrespect a woman like this but they pay no heed, and rather they tell her that she should not be referring to her as a woman. She wants to get married at such an age and that how come she didn't think that the one she wants to marry became a widower just a month back..
They forcefully makes her sit on the mandap, apply lipstick, dupatta and stuffs to make her look like a *bride*. Radha tries to free herself but they all hold her tightly till she finally succumbs. She sits there all lifeless and crying silently
Just then, a man comes there dancing with the dhol xD Those stupid women are happily watching :@ :@ :@
A man goes to that mad dancing man telling him that it's your wedding today and that that lady is your bride and the Pandit then starts the wedding.
The weirdo man goes to Radhaand holds her hand. The Pandit gives him the mangalsutra which he takes and ties around her neck. Then he is given Sindoor and he takes a pinch and has his hand near her head and then TADA...
EPISODE ENDS
PRECAP:-
The Scindia Clan is in living room.
Akaash says that he is very much certain that Yash's dear father is having his share of fun somewhere with Radha.
Yash, who looks like a suddenly active volcano goes to him and S-L-A-P-S him tight, loud and hard
.
All look shocked
**************************
That's It For Today.See You All Next Week.P.S Sorry For The Delay, I Was Having Some Problem With My Net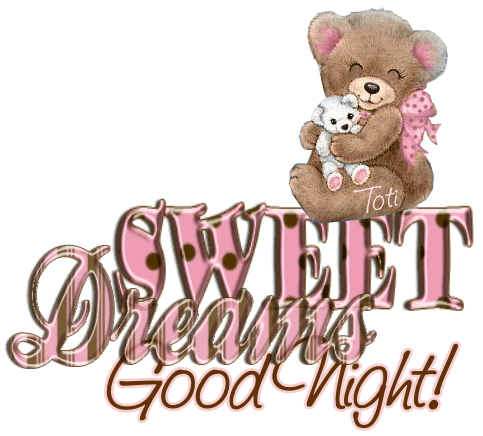 Edited by -Zahra15- - 08 April 2013 at 12:21pm