Dear Molten Lava (Sorry, i don't know your name.!! ) Mahnoor here
Your story has been such a pleasure to read, to think I just spent the last hour of my time sitting in the sofa and reading all your updates.
I was intrigued by the whole concept and I loved how you managed to portray the bonding between Khushi, Arnav and Anjali. I like how you have Arnav being the elder Raizada and Anjali being the youngest. It's really nice seeing this wonderfully protective brotherly side of Arnav towards Anjali, not that it wasn't there inIPKKND but it feels soo much more natural knowing how an older brother would care for his sisters.
As far as Iknow, Khushi and Arnav make the best of friends, the best couple and the best of the best lovers any two people could ever be and it just dawned upon me to realise the beauty of EVERY relationship that ArShi share-whether it is a love one, a hate one or a friendship one.
I could easily feel the pain and emotions behind Khushi's actions and it must have been devastating for her to find that her best friend was now some egotistical stuck-up coward who could not even find it in himself to acknowledge her on their first meeting. How rude!! Their first meeting was an easy Rabba Ve moment but no, Mr ASR had to go and ruin it! I so felt like grabbing Arnav by the head and slapping some sense into him for breaking her just like that!
I am intruiged very much so to know what exactly happened between them both that had lead to such... "drifting" from Arnav's side I mean, he obviously seems to regret his doings (whatever it is that he did) but then what is it that stops him from just coming clean to her. Ergh, men!!
I loved all the characters here, starting from the very beginning with Arnav's heritage and the fact that he's slightly British (I'm British too, I love you for that!!
). It was a very different asset to his and his family's background so kudos to you for adding that uniqueness to his otherwise already dark past.
In all the excitement, I finally managed to remember that Anjie is getting married now! To a bad playe RK! Ergh, initially I thought he was quite a charmer, then ahain aren't all the leading men but from what I've read here, he seems a creeper. Wasn't Shyam enough that he has to be one to ruin Anjali's life?!? And not to mention, he now seems to have a particluar interest in dear Kukku here though I am sure Anyavv won't let her anywhere near him!!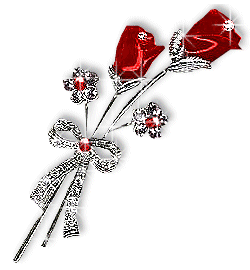 AAwhh, I loved how they even had cute little nicknames for each other, another reason why even their darkest relationships have some beauty in them. I was awed by the way their flashbacks into their childhood were recalled at the right time and I can only hope that the future holds something better for them both.
Awesome updates hun, really well done! Please PM when you update! Xx


Edited by rockprincess123 - 21 April 2013 at 10:04am