Messages

-..sonii..- (Sonia)

Saaay Whaaat ?!?!
Who's Birthday is it today ?!
Hmm ..
.. Let me think .. !
I remembered ..
Me Want cake & cookies .. !!
Sorry ..
I was suppose to say .. I remembered who's birthday .. !
It's to
The Wonderful Writer.. Awesome Friend..
that I have a privilege to know ..


The one & only.. SAIYU!!!
HAPPY BIRTHDAY SAIYU!!
SOO GLAD IM FRIENDS WITH YOU..
EAT SOME CHOCOLATE GU..(it's delicious BTW) ..
& have A party at the Zoo..
LOL.. Tried to rhyme..
Only for you!! :P

Have a Magical Cake!!



Happy Birthday, Have the most spectacular day ever for the Awesome Girl I know .. !!!!
Love you lots like non alcoholic jelly shots!! :) (keeping it Halal)
Let's Partaay !!
V
323 (Vandana)
Happy Birthday Saiyyu!
So today, this Rasgulla jaisi dikhne vaali rasgulla who is absolutely awesome just took a step towards turning crazier and more draamebaaz then she actually is
I'm no good at sentimental speeches, but yeh sun -
Here is to the amazing girl you are.
Here is to you reading all my ridiculously stupid stories patiently.
Here is to you doing drama and me telling you to stop doing drama.
Here is to the fact that you have a pudding in your family
Here is to you being meethi as a Rasgulla yourself.
Here is to you being awesome.
Here is to the fact that to know you is to love you.
Here is to you and chammach
Here is to the fact that you write amazingly
Here is to the so sweet demands of a banner which I couldn't fulfil
Here is to your "bas!"
Ab aur nahi bol sakti, bas!
You are like hard candy, Saiyyu, with a surprise centre. To know you is to honestly love you. Tu hai hee itni pyaari :*
Yeh le mere ghatiya gifts, I am no good at editing -
And the other one -
Bas ab ek cake ...
Saiyyu, keep writing. Keep smiling. May god bless you with a truck-full of yummy food and loads of health and happiness. May your Ahsan also be fulfilled, and may you always stay the same - rasgulla jaisi!
Dher sara pyaar,
Vee
Kalyaani (Kalyaani)
I am wishing you a life filled with laughter, joy, fun, happiness, surprises and contentment. Birthday or not the best is wished for you. I hope the almighty keeps you in his grace today and always. Happy Birthday Saiyu!
Stay happy and blessed
jessicad (Jessica)
Once upon a time, ages ago (less than a year actually
) there occurred a collision of two of the most Nalayak people on Planet Earth. One of them was obviously me, and I take all the pride in calling myself so, and the other is very very obviously, our dear own Saiyu! Now she has progressed into a seasoned Nalayak and has become even more so on the very auspicious occasion of her birthday!!
It's my very own sweetest Rasgulla's Birthday today!!
HAPPY HAPPY HAPPY HAPPY BIRTHDAY SAIYU!
I really am not as creative as everyone out there who has wished you, but well I would strive to be so for you, because you know how special you actually are to me!
You're a source of utmost inspiration and unending motivation something I really really lack!
You know I love you, and you know you love me. BASICALLY you know everything! You're Saiyu for the love of Pink(pun intended- I know you hate it) Dammit! :D
I hope you've had a fantastic day today, which I'm sure you did!

If I could send across a sweetest birthday wish, I would.
Sweeter than honey and warmer than summer.
So I close my eyes, and take a deep breath
And blow to you a wish filled murmur :*
I LOVE YOU SAIYU!!
s
j_arhi(Shweta)
When I joined IF and took interest in the fictions, I hadn't ever expected to make friends out here and friends as lovely as you. Always be the wonderful person that you are Saiyu, we all love you the way you are.
Wishing my first IF friend a very Happy Birthday and loads of luck for the year ahead.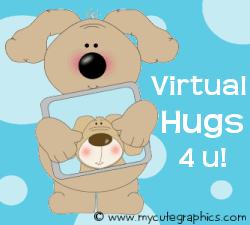 Now what is a birthday without a cake. Presenting a chocolate cake (Drumrolls)




Make a wish and blow the candles...
Arnavji is waiting for you to cut the cake. Ooo don't worry this one will not force it down your throat.



Cut the cake amidst the chorus of wishes and enjoy the celebrations



m
asam (Masam)
Knock, Knock, S!

I don't know who this blondie is but he's kinda cute and he's carrying the gift for you!And then of course our Arshi, look they're happy too at your b'day!
:
The man himself is coming for you :

And I think, he's trying to say :

HAPPY BIRTHDAY! MAY YOU HAVE MANY, MANY MORE TO COME AND CHERISH, AND MAY YOU HAVE ALL THE WONDERFUL THAT YOU WISH FOR!


LOADS OF LOVE,
-Masam.

*All the GIF credits goes to the tumblr and the up-loaders.
m
eera30 (Meera)
What can you say about the woman whose ID makes your mouth water, that is sugar and sweet in its purest form but that hides beneath all that sweetness, a personality so sassy and fun, you want to jump with joy at the possibility of such a combination
I was rather daft in discovering the magic of Saiyu's writing but what I read makes me smile. Zesty, zany, funny and deep but all done with simple elan. I have to keep saying to myself - better late than never!
And the person that is you Rasgulla - more popular than the dessert itself and it is so intuitive that you would given how grounded and honest you sound. I can't say I know you as well as many others do here on the forum but from your comments on stories I read, from the occasional scraps we exchange, I can easily say that I am glad I found you!
So Happy Birthday Rasgulla_SP - Saiyu, Author, Reader, Friend - You are a stunning human being and I wish you truckloads of happiness and love! Have a great year ahead!
IronButterfly (Hina)
Even though we don't know eachother, you have touched my life through your beautiful words.

All the gifts you get today won't compare to the gift you generously give us each week.
I hope you enjoy your birthday as much as i have enjoye reading your stories.
Mau Allah always be on your side and helps you accomplish great things and may your birthday today be the beginning of wonderful achievements in your life.
Wishing you a great day today and lots of sucess for the future.
You're a timeless classic which will never go out of style.
Happy Birthday Saiyeda =)


a
vantika_2012 (Avantika)
I had come across this SS posted by Zehra Appi and I still remember that it had seemed different from how she generally wrote. At the end of the chapter was a note that said that she hadn't written it. It was written by someone else. At that time, I didn't know who had written it but it was so wonderfully brilliant that I was a fan instantly. So basically, I was your fan even before I knew anything about you! And today, I'm proud to be one!
So, here's this fan, wishing you a very, very HAPPY BIRTHDAY, Saiyu Appi! May you find happiness in all that you do and be bestowed with success and good health. Sorry, kuch fancy nahi hai...but I hope it brings a smile to your face
I'm absolutely in love with your work (kya karein, bachpan se Rasgulla favourite hai
). I hope you keep writing more and more. I know that you aren't very eager to write more stories but kya karein...dil hai ki maanta nahi!
With lots of love and hugs,
Avantika

-_-
h
arsh42 (Harshitha)
OMGEEE!!!Its my Saiyyu's b'dayyy!!!
And nowww. . . . .
I bring the booze, if anybody wants to join me!!
And finally, there's only one thing I want to say. . . .
a
qualgal


HA HA HA ... HA HAA HAA ...HAPPY BIRTHDAY !!!!!
I am baking a birthday cake for you. Love, hope, smile, and wishes mix with the chocolate of happiness become a perfect recipe. Happy Birthday to the sweetest Rasgulla
May your every wish come true and your life gets filled with vibrant colors of love and happiness.


Open your gifts. I hope it brings a smile on your face like you keep on bringing in so many lives with your beautiful words.
May you get your Arnav soon
Here's someone wanting to wish you
Wishing you a fun filled and enjoyable day with all your loved ones near you. Enjoy each moment and keep smiling
v
gedin (Twiggy)
Happy birthday, my dearest Saiyyu Rani! My pataka, my dhamaka, my friend guide and philosopher on IF, my solace on boring days, my fangirling accomplice, my go-to person for any advice, my punching-bag, sound board and my Rabba-Vey partner all rolled into one - thats Saiyyu darling!
I have often thought it was a mistake joining IF, the only thought that brings me out of it is to think that but for IF, I would never have come across a gem of a person that is Saiyyu.
Happy birthday, meri paagal par cute Saiyyu Rani! Hum aapse ILYD more than you will ever know :)
Tumhari Twiggy!

m
istyrains (Sona)
Hey Saiyu,
Here's wishing you a very Happy Birthday and a fantastic year ahead. May you deserve all the happiness in the world and much more.
Deviating a little from the usual, I would also like to add I love your Username! I mean Rasgullas--so damn unique and so delicious. And also, I'll take this opportunity to let you know how much I admire your work (I am glad I started reading Finding Solace!).
Love,
Sona
m
admaxine (Vidhya)
Roses are red
Violets are blue
Nobody writes
Arshi Rom coms like Saiyu:)
Sweet like jalebi
Pagal but cute
I love Saiyu forever
The point is moot.
On her special day
I wish her all the Happiness
Hope all her dreams come true
Have a happy birthday Saiyu!
Not that good. But I guess I can't think well on my phone:) sorry excuse I know. I will try to call her tomo.
M
...
D
octor... (Alankrita)

Hey S *waves*
Yeah don't look at me like that, it's me, the love of your life :P
I'm really bad at writing birthday messages so please forgive me for writing this ramkatha.
Okay so I met you at a plagiarizers thread where we had loads of fun & I got to know you & you..well you already knew me (all because of your sweet little sister) And then we became friends. I'm still trying to figure out how & when we became lovers :P But whenever it was I loved it. We scrapped & spammed If only & our mutual love for IPK brought us closer to each other. Aur paas aayenge toh..
So it is a super special day because it is your BIRTHDAY!
Happy Birthday S!
Wish you all the luck, success & love in life. May god shower you with loads of love & tons of happiness.
"Baar baar din yeh aaye
Baar baar dil yeh gaaye
Tum jiyo hazaro saal
yeh meri hai arzoo
Happy birthday to you"
I made a gift for you, it's crappy but you'll have to accept it because humne aapke liye pyaar se banaya hai *blushes*
Happy birthday once again. May you fall in the arms of your Arnav soon :D
Lots of love
-Alanki

N
aach_Basanti (Kripa)
Dearest Saiyyyu,
A very very happy birthday to the one of the most warm and friendly person I have had the fortune to meet on India Forums. May Allah bless your life with happiness, love, peace and warmth of your loved ones.
E
XPELLIARMUS (Juhi)
A true Fairy-Tale
Once upon a time, in a forum far , far away, a member stumbled upon another in a Chat club for a new story. She discovered that the other member liked her previous story, and her comment touched her so very much.
They started talking to each other regularly, and the first member quickly realized that she had found the most precious of all treasures: a wise, witty, sensible friend.
And then one day, she read her friends story without a name.
And then she realized something else: that her friend had an undeniable talent that very few possessed.
She then started reading her ongoing work, and found out that she had underestimated her talent before. This writer was one whose work should never be missed by anyone who is in love with Arnav and Khushi.
The two friends continued talking, and now knew things about their lives beyond the forum where they had first met. They discovered that they had many things in common, and their friendship grew beyond the confines of the online world.
But then, one day, something changed.
The first friend found out that it was the others birthday, and very much wanted to wish her first. But circumstances and a misunderstanding got in her way, and she realized that she was too late.
She read the other wishes and also discovered that beautiful pictures, lovely poetry, and heartfelt words had already been written, and she knew that she could never match up to those.
So then she took inspiration from the one work of her friend that she had not read yet, and decided to write a fairy tale.
She knew that it would not be anywhere near the excellent story written by her friend, but she hoped that her friend would like it anyway.
A story that includes a wish.
A wish that comes from her heart, that her friend should achieve all that she wants in this coming year.
A wish that she should find the love of her life, and rabba ve should color her world.
A wish that she should stay in touch for a long long time...
Because thats what happily-ever-afters are made of.


Edited by SamiyaIPKKND - 09 April 2013 at 8:31am