CHAPTER 8

After roaming around mall dimple had purchased a lot and Nk was carrying the shopping bags.
Khushi-i'm hungry guys.
Anju-ok come let's go to Mac-D Its 2.30.
All had lunch and returned to hostel.
Khushi went to college internet lab and logged into her account. She had a 2 notifications.
1-Hot ocean (Arnav) had accepted her request.
2-cool guptha has commented on her and anjali's photo.
She opened the photo and saw the comment.
Cool guptha-omg what is this? Anjali who is this beside you? I just got heart attack seeing that face. How did you stand beside her?
Khushi got angry seeing the comment
Happy smile-please contact a good doctor. I think you have very week heart which can't take good things.
Cool guptha-ya my heart can't take bad things also.
Happy smile-get lost you "cool guptha. You are anything but cool.
Cool guptha-I know, I know I'm too HOT.
Happy smile - very funny.
Cool guptha-you need intelligence to understand facts happy smile.
Happy smile-ya no one knows about 9th wonder! Do they?
Cool guptha-only after they know about 8th wonder which is "BLUNDER QUEEN" then only they can move forward and get to know about 9th wonder.
Happy smile-kids should not cross limits.
Cool guptha-same to you.
Happy smile-argh...tume toh main chodungi nahi! Get lost.
She logged of face book and went to college website to know more about that academic?
Next day in canteen
NK-Kkg what was that?
Khushi-what was what?
NK-What about that wonders and all?
Anjali-oh I'll tell you Nk that was world war3.
Khushi- It's all because of you Anjali. Khushi said angrily.
Anjali-what mine? What did I do? She pouted.
Khushi-who told you to become his friend?
Anjali-if you are not friend of him it's ok but I wanted to be his friend so I only sent request.
Khushi-see Nk she sent request.
NK- Oh chill khushi. It's just friend request not date request.
Khushi-you are telling as if you won't mind even if its date request.
After hearing date Request Arnav became attentive.
Arnav-what date request? Who is that guy?
Nk-cool Raizada cool. That guy is cool guptha.
Arnav-what cool guptha? What type of name is that?
Nk -Its face book name. He is khushi's little brother. Nice guy.
Khushi -Nice. He is anything but nice.
Akash-khushi you are not friend of your brother in face book? Why?
Khushi-just like that.
Akash-Arnav dint you see yesterday's comments on Anjali and khushi's photo?
Akash-how could you miss that? Come I'll show you. With that he opened his cell and started to show Arnav.
Khushi-Akash that's not something good to show you know. I should have deleted those comments.
Anjali-he would have reposted all again.
Khushi-that's why I dint delete. She pouted .
Arnav read all those comments.
Arnav -Drama Queen. That's right.
Khushi-what drama queen?
Arnav -Cool guptha's last comment.
Khushi-how dare he? I won't leave him.
Arnav-what will u do? He is already your brother.
Khushi-what do you mean by he is already my brother?

Arnav-nothing leve.
Khushi- I know you were telling something.
Anju- hey 2moro class is start's :)I'm so excited:)you khushi?
Khushi-I don't know:-|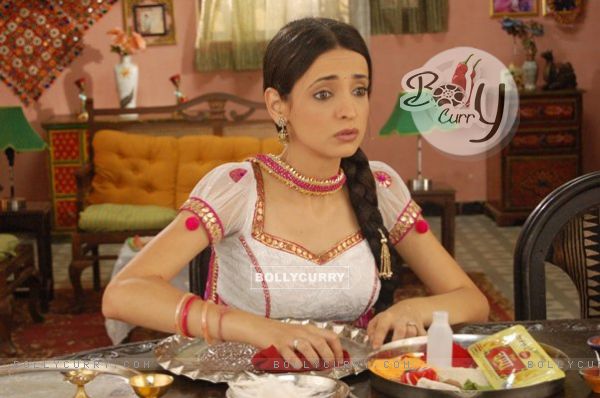 Akash-what you don't know what you are feeling?
Nk-Akash this is just beginning wait for some time you will get to know many such wired things about khushi:-P
Arnav-wired things? More than this? Interesting!
He smirk seeing khushi.
Khushi-guys its not at all funny. What will I do if dev is in my class and he want to take revenge? devi mayya please help me.
Arnav- why will he take revenge from you? If he wants to do his first target is me. He said concerned.
Khushi-you just shut up. All happened because of you.
Arnav-what the!!What did I do?
Khushi-because of you dev trapped me in his plan.
Arnav looked hurt because of khushi's words. His face fell. Khushi saw this, she also felt bad.
Khushi-sorry Arnav I dint mean any of what I said. I'll just say anything and everything when I'm nervous.hai na Nk.
Nk-yes Nannav! That's why her buaji call her sanka devi.:-D
Khushi-Nk you know you should go to hell. Anju come we will go and prepare for 2moro.
They bid bye and went. Guys were laughing seeing them. (Arnav seeing only khushi)
Arnav-All because of me, khushi? Wait and watch what will happen because of me.
.
.
Next day- in college.
****************************************************
What will happen in class? What is Arnav and dev planning?


Edited by kushigowda - 09 October 2013 at 2:08am