Ok guys b4 I start with chap 1 I would like to thank you all for your lovely comments n support ..i hope that I meet up to ur expectations!!thanks pure dilse!!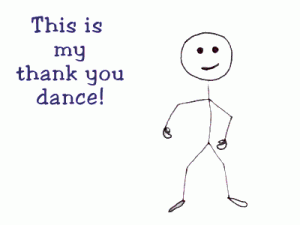 One more thing guys in this ff there will not be much mushy mushy love scenes btw taarey n swaron like my other stories(but it doesnot mean there will be no romantic moments btw them)..coz I have to pay more attention to their adventure..n trust me guys its not so easy to write an adventurous ff like I write romantic ones..coz in romantic ff I can write anything n make it romantic..here if I try writing something n try making it adventurous I will end up looking like a fool (I mean just imagine rain sequence , bandage sequence yaha tak ki sirf staring ko bhi romantic bana saqte hai but imagine bandage lagane scene ko adventurous ya staring wale scene ko adventurous !!!)have to do bit research B4 writing it..so please thoda sa adjust karlo..n sorry for my grammatical mistakes'
Chapter 1
paraga cave(imaginary caves) ,near meghalya..near by the caves camp(more like they have set up huge tent/centre(like in movies the evolution ) which covers almost 20 kms area from cave)) is set where cabins & tents with hi tech equipments are put up outside the caves the camp & cave is protected by fencing of strong electric barbed wires & hundreds of commandoes who are patrolling outside the camp while some hundreds are patrolling inside the camp ..keeping outsiders away as this survey is supposed to be top secret hundreds of camera s are put up all over the place which is being monitored by head & lead of this survey MR nair(ex archeologist & head of all govt owned museum )..only few people in govt know about this survey ..ppl part of this survey are sworn to secrecy ..there is lots of activities going on around some are exploring the caves while some are monitoring the caves along with some army officials using the surveillance camera installed in caves rey is one among those exploring the caves(he s head of the group) ,while a group of ppl are studying soil ,rock ,water samples collected from caves lead by swayam..while sharon is leading group of zoologist n botanist'
swayam is busy studying the reports & walking towards the cave when sharonwho is so engrossed in the flower & dry leaves samples she collected is walking from cave towards her cabin..both did not see each other.. both hit each other n BHAM!!!.sending sample n papers in air. sharon looses her balance & is about to fall when swayam catches her by her waist while she flungs her arms around swayam s neck in order to get some support both are lost in each others eyes undisturbed by papers n samples are falling on them..they are brought back to reality when they hear some commotion from the cave..they immediately stand up n rush towards the cave when they see rey walking out of the cave having a triumph look on his face..he is followed by some workers who are holding a huge ancient metal casket with some cravings ..by its looks it looked like some old coffin..swaron are excited to see the casket..
the casket is taken to mr nair s cabin..where others are asked to move out except rey,swaron,and other few imp ppl'
a old man in his 60s enter he is mr nair..though mr nair was most experienced archeologist he was not even 1% as good as rey!!hence he was some where jealous of rey n his knack of finding artifact..but he never showed that he is jealous or he s not as good as rey ..
Mr nair(patting rey):well done my boy !!well done..
and runs his hand on casket..& tries to open it by opening the small bolt & lifting the lid(without any once s noticing him)..but fails..hence he asks rey to open it..
mr nair:rey!son!kya tum is lid ko khol saqte ho in budhe haddiyo mai itni jaan nahi ki utha saqe inhe..
Rey(smiles):jee !! n examins the casket..
Mr nair:beta kya kar rhe ho lid & bolt yaha hai..
Rey(smiling):sir lid ko kholne ke liye bolt ka koi kaam nhi..yeh bolt bas dusro ko deceive karne ke liye hai!!is ka actual lock kahi aur hai!! And runs his hand over the casket examining it with full concentration..when he sees a small hair size gap on the left side of casket beside it was the picture of halfsun he further went on examining the casket when he found a small button in shape of small sun when he pressed it a small box poped out from a corner of casket..rey opened the box & found a small key in shape of sun as thin as a hair so delicate that touch it lil harshly & it ll fall in pieces .then he gently & carefully picks that key n slides it carefully thru the hair thin gap..n steps back when he hears clicking sound..& the lid of casket opens automatically..
Mr nair ,rey,sharon.swayam examins contents of casket..there they see a corpse..they were astonished to see the mummified corpse in quite good condition ..the skin had tightened & flesh had dried but they could clearly make out the face of the man to whom corpse belonged to he was dressed in silk dhoti n kurta..he had a huge pagadi on his head which contained a huge yellow sapphire brooch in shape of sun..he was wearing pure gold,pearl & diamond ornaments one of his hand was on his chest n he was holding a peacock feather pen which had a nib made of gold with small sun n half moon on it n small diamonds on feather..beside it they saw a golden chest box which he was holding in his one arm securely.by his looks he looked like some famous writer ..
Sharon:inko dekh ke kisi zamane ke famous writer lagte hai!!
Rey:yeh chandrabhanubhushan singh hai!!yeh 900mai raja the suryapath(imaginary place) ke!inhone san 910 mai apni raj gadhi apne chote bhai ke haato sop di aur yeh writer ban gaye aur travel karne lage the taki wo vibhin jaghao ,sanskruti,n tradition ,aur khas logo ke bare mai likh sake.inhone hindu religion ke upar bhi bahut sare books like hai bahut hi religious the..follower of surya dev..yeh aapne zamane ke bahut hi famous writer the yeh poems bhi likh te the..inki work bahut rarely milte hai.india mai inka bas 21 work available hai out of 100..
Mr nair:tum yakin ke saat kaise keh saqte ho ki yeh hi chandrabhanubhusan hai? 923 mai to wo ek dum se gayab hogaye the!!kaha koi nhi janta tha wo zinda the ya nhi wo bhi nahi..
Rey:haan gayab hogaye the !!but mai itne yakin k saat is liye kah saqta hu ki yeh suryabhanubhusan hai kyun kiinke casket par dekhye..n points on top of the lid it had a symbol on it (sun over a crescent moon)..
Sharon:crescent moon pe suraj ?
Rey:haan..sanskrit mai bhanu ka matlab surya hota hai..yeh jo ksun dekh rhi ho yeh bhanu hai aur yeh jo crescentmoon yeh chandra..n points at sun shape over the casket n says:yeh suryapath ka symbol hai..n yeh jo peacock ka pen dekh rhi ho iska nib dekho is pe half moon pe sun hai.. itna hi nahi inki pagadi mai jo yeh brooch hai isko gaur se dekho ..is sapphire mai..B4 he could complete
Mr nair(shocked):crescent moon hai gold ka..aesi brooch sirf aur sirf chandrabhanu ke pass thi..
Rey:exactly!!!!
Swayam(confused): wo sab to thik hai ..lekin ..agr yeh bahut hi religious the to hindu dharma ki mutabit inhe aagni dene cahiye tha fir artiyo ko ganga mai bahana cahiye tha inki antim iccha to yahi rahi hogi na..to fir inhe yaha aese is casket mai?
Rey(serious):yahi to mujhe bhi jana hai ki yeh yaha kaise..zarur koi khas wajha hogi & aur iska jawab hume is chest mai mil saqta hai!!zarur yeh chest important hai isliye inhone apne saat apni maut ke baad bhi rakhi hai!!
Mr nair(impressed):beta !!tum bilkul aapne papa jaise ho ..samjhdar wo bhi chutikyo mai raaz se parda hata te the..ek behtarin archeologist unhi ki tarha..hearing this smile from reys face fade away n his expression changes he is angry'
Rey(angry):mai kabhi unke jaisa nhi bana cahta !!na hi kabhi banunga..n stroms out from there swaron looks at him puzzled!!
Yes guys rey s father is archeologist n rey hates him a lot!!!y that you ll know later!!
After some time rey was trying to open chest..but he failed..
Swayam:tu thik hai na!!
Rey(casually):haan!tu puch kyun rha hai?
Swayam(concerned & not wanting to hurt rey):wo..wo cabin mai tere pa.. before he could complete
Rey(keeping his hand on swayam s shoulder):please yaar unke bare mai baat nah hi karo to thik hai..swayam looks as if he s gona say something rey:please yaar mai time ate hi sab bata dunga please..
Swayam:ok!!
N both hug each other..
*** *** *** *** *** *** *** ***
After few days
Rey(frustrated):haad hai yaar!! Yeh chest khul hi nahi raha!!
Swayam:chill rey khul jayega!!
Rey:kya khak khulega?is mai jo inscription hai inka koi matlab hi nahi ban rha ..lock khol ne ke liye iska matlab nikhalna zaruri hai..
Swayam:re!!! chill mar inta tension lega to bhi kuch nhi hoga..shanti se kaam kar!!
Rey:but kya karu upar se kitna pressure arha hai!!pata nhi aesa kya hai ismai jo itna important hai jis ke liye govt itna serious hai !!kuch to gadbad hai!jo yeh humse chupa rhe hai..
Swayam:haan rey your right!!kuch to baat wo humsab se chupa rhe hai..hume yeh tak nhi batya gaya ki hum kis project mai kaam kar rhe hai!!
Till then sharon comes
Sharon(in haste):guys suna tumlogo ne?
Reyam(curious):kya?shar?
Sharon:ki yeh chest kholne ke liye ek cryptographer ko is project mai dala gaya hai..
Reyam(shocked):kya sirf is chest ko kholne ke liye ek cryptographer ko ?
Sharom:haan !!wo bhi aese waise cryptographer nahi..NSA mai head & best cryptographer ko wo bhi itni talented hai ki koi bhi kaise bhi code wo aasani se decipher karde..yahi wahi cryptographer hai jine last year hone wale terrorist attack ke plan ko decipher kiya n terrorist ka location nikalwa kar unko pakdya..
Reyam(shocked):what?itne important person ko wo log yaha bejh rhe hai?
Sharon:itna hi nahi guys usko NSA se 3 mehne ki chutti de gayi hai taaki wo humari help kar saqe abhi aur baad mai!!
Both reyaam are shocked to hear this..now their suspicion s becoming strong..
Sharon:guys tumko nhi lagta ki yeh jo project hai hume batya gaya usse jayada important & complicated hai!!yeh log humse kuch chupa rhe hai..i bet mr nair ko pata hai but wo hume baat nhi rhe!! nahi to head cryptographer ko yaha 3 mehne ki chutti dekar nahi bejhte jab ki bahar itne sare attack plans ban rhe hai!!wo aesa risk kabi ek archeological survey ke liye nhi le saqte!!
Swayam(dreamingly):you are right sharon!! You always are!!
Sharon blushes n both are lost in each others eyes..when rey sees this n shakes his head in disbelief!!and coughs loudly n swaron are out of eye lock..
Rey(with a some one is around look):ahem!!
Sharon blushes harder..
Rey:waise sharon tum sahi ho govt aesa risk nahi le saqta ..
And swarons expression turns serious..
Swayam:hume pata lagana hoga ki yeh mamla kya hai..
Rey:hmm right!!hope us cryptographer ko koi idea ho ki yeh project actually mai kya hai..
Precap: Taani(extending her hand forward):hi m taani taani desai..head of cryptography NSA.
Rey takes her hand ..the moment his hand touches her he feels a strong wave of chill pass thru his body..he feels electric pulse pass thru his body..rey looking at her with a blank expression
Taani:um !aap ki madat karne ke liye mai yaha ayi hu'still rey s looking at her with ablank expression without blinking'
Taani:hello aap sun rahe hai??
**************** ************** ********************* ***************
Taani:so kya hai is casket mai n aap log kuch specific artifact ko khoj rhe hai kya?
Sharon:yaar yahi to rona hai ki hume khud nahi pata ki hum kis cheez ke taalash mai hai..
Taani(confused):matlab?
** *** **** ****
Taani is successful in deciphering the code on chest n ..rey opens it to find..
SO guys how was it??hope acha laga n jyada boring nhi hua n confusing nhi tha n jyada lamba nhi tha!!please comment n like karo!!ganda laga to pata hai na..kya karna hai size #7!!


Edited by bags07 - 16 April 2013 at 12:10pm