Everyone has their own passion or talent ..
some can sing well dance well talk well or anything ..
this beautiful angel the birthday girl has quite a few talents and passion
wrap under herself

she is a very quite yet active member in IF


she started her journey here in IF from 20 Jan 2009
Bidaai a beautiful tale between 2 sisters brought our
birthday angle more active in IF ... she adores the serial
and never fail any episodes.. her continues craze on Parul from


Bidaai can be seen on her siggy and avatar which she carries around

the story of bidaai capture many hearts that when it was
remake in tamil Pirivom Sandhipom ... she stepped into our
tamil section joining many of us here to continue her passion for the story lineThough half way of the story went on mess,

this angel continues to stay
here meeting many other friends here and slowly with her soft nature
capture many hearts and become friends with everyone
Her craziness goes more for the
most popular hot romantic couple on screen

Surya Jothika .. she follows every details on this couple
never fail to buzz us and tell us on the happening around them

She is very soft .. loves to cheer everyone up
her creatives in siggy and avatars can be seen in almost
all sections on our tamil forum

a big fan of Raja songs .. all time fav song
Yedhedho Ennam Valarthen

a very homely girl who loves to spend so much time

with her family .. amma samiyal ku she is adimai
Today this angel is turning one year elder

her maturity and ways of handling things calmly makes


her one special person to her family and friends
she has face so many problems yet she overcomes
everything easily without any fear and has lots of faith on herself

Your mere presence makes one feel like living a beautiful dream.


Magical and filled with joy and laughter, sweeter than ice cream
Your heart is so pure and innocent,


You are such a wonderful gift to everyone around you


God gave a gift to the world when you were born
a person who loves, who cares,
who sees a person's need and fills it,
who encourages and lifts people up,
who spends energy on others
rather than herself,
someone who touches each life she enters,
and makes a difference in the world,
because ripples of kindness flow outward
as each person you have touched, touches others
Happy Birthday


May the love you have shown to others
return to you, multiplied.
We wish you the happiest of birthdays,
and many, many more,
so that others have time to appreciate you
as much as we do.
By Joanna Fuchs
Happy Birthday Dear Krithikas
Ratna Hema Sneha Darshini
Lighting up our life like a sunshine
Motivating us with your thoughts
Making us happy with your honey smile
Cheering us with your determination
Loving us thoroughly with your lovely heart
Hugging us warmly when we are in trouble
Caring us like a protectively like fellow puppies
On the whole sharing ur life with us as sisters...
You are always special to us da.. Love you so much...
Thanks a ton for sharing with us a divine relationship. We four of us have found immense happiness in being your friend and sister. Not more than once we have come across a time where you have let us down. You have always motivated us, encouraged us, prayed for us, wished for us and loved us. We always find peace in you da which we have never experienced in anyone else.
April 10th Aries... Checking the Zodiac sign a person possessing this first among the zodiac signs will be
Determined, impulsive, headstrong, opinionated, loyal and many more..
True! The determination and the dedication u have have always make us spell bound Kritu..The creativity the knowledge you posses has always been a help to everyone. The way you understand us and support us and shower your love on us has always been something incomparable.

When sisters stand shoulder to shoulder,
who stands a chance against us?
--- By Pam Brown

You stand by us in everything and thats what makes you even more special..

Being cute as a small baby


sweet as a chocolate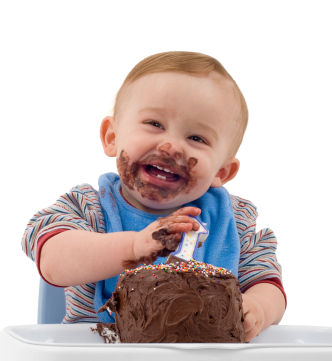 Kind enough to tolerate us...
You have a special place in our heart Baby..
Wish you a very very Happy Birthday Kritu...

We wish we were with you there to celebrate and freak out...
We will take our share of cake from here itself. Enjoy the day da.. Keep smiling and keep loving as always.. Love you a lot...
Specially Made For You
Hope god bless you always and may our friendship
goes on beyond this
CREDITS

Sneha Haritha Darshu Nixkie Hopper