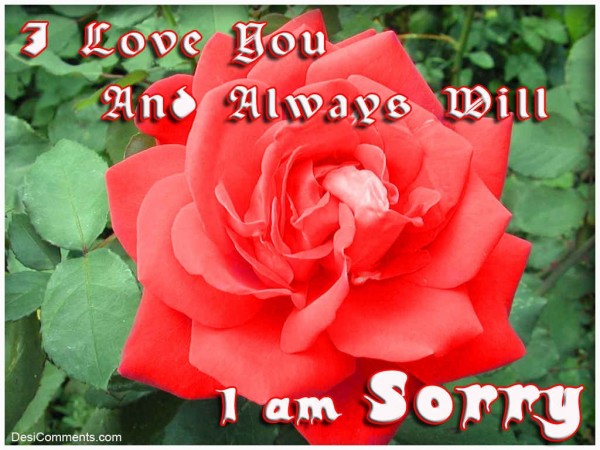 for commenting itna late late itna late... i so so sorry
kkk i know u ll forgive me ...
coming to ff lovelable last two updates of first thread of













i think i m only most lucky to give such lambha wala comment and i mean it...
11 th chapter
I did not meant to hurt any one of u
aww amy u never hurt us darling.. one of best if story teller ... who makes SR readers dill to go zooommm...
Rey untuck the sheet which was covering taani body his hand touch taani bare body and a sensation run throw taani body taani closed her eyes with its effect and rey threw the sheet aside he looked toward taani closed eyes and than toward her lips his eyes showed a sudden desire to kiss her he moved to toward her lips and in no time his lips where on her kissing her like these lips were only meant for him to kiss on them taani responded to the kiss but took some time to respond she was not able to believe that it was all true not some dream the kiss last for a long time than rey moved toward her nose and kissed it the nose that was turning red my their closness than to her cheek that were red due to blushing than her eyes that were closed because of the effect of his touch he was kissing her like he will never let her go taani breath was coming quickly she was moaning with pleasure and was pulling rey near her like telling him that she is all his
Rey was not able to control the desire that was rising with in him with taani every moaning he pulled taani toward him and kissed her aggressively like only he have the right to do it and make love to her after some time rey was playing with taani hair while kissing her on her neck and shoulder and taani hands were on rey bare back diging her nails in his skin taani was enjoying every minute of it
Rey again kissed taani on her lips and taani heart beat kept on increasing by every touch of rey. Rey kept on making love to his wife the whole night this night they became one and both of them does not wanted more than they have but the love of each other
Taani does not know that love can be like this she only knew that this was the moment she had been waiting her whole life but she was wrong in choosing her life partner the one she choosed for herself betrayed her love and the one she hated and God choose for her was the one she was looking for her life the one who can make her feel like he wants to the one who can love her like the way she wanted to get loved al she knew was that she was made for this very moment and dthis was the happiest night of her life and she does not want this moment to end
Rey knew from the time he saw her that is the women he is looking for all his life he knew when he saw her standing with sawyam smiling in the party that he loves her and she is the one for himbut he does not wanted to admit that fact his heart told him many times but he ignored his heart when he kissed her for the first time just to teach her a lesson he knew that he wanted that kiss it was not a lesson but a way to show his love which he can't show otherwise he does not wanted to admit that he is in love because he knew that I he admitted ot he will put this woman life in danger he can't make love to his own wife because he knew that she will have to face the concequences of his love he tired to control his desire his emotions because he does not want to lose another person but know he can't control his emotions his desires anymore when he knows that she also loves him with her whole heart sould and body he knows that he had to fight to save his love but he is ready to fight to save his love his life and he will save her no matter what
He remembers that how he lost his brother and his going to be wife those two innocent people who just love him lost there life because they were a stone in for them who want Reyansh Shinghanaia money all they want is to get his money and the easy way they find to live on their money Rey's girl friend the one who enjoyes on his money no one knew who she is but rey remember how these people kidnaped Rahul and was about to kill him and in oder to leave Rahul life rey had to make that deal and in this deal came this woman his so called girl friend the woman he hate the most but have to give her what ever she does what ever she wants but now no more he can't tolerate this drama anymore he have to fight it for the women he loves and need to end all this
Rey remain awake the whole night looking taani like he never want to close his eyes he is afraid that he will lose her like he lost her brother taani was sleeping while her head was on rey's bare chest and her one hand was encircling him like she was also afraid of losing him they both knew in their heart that some thing is coming on it's way and after this night every thing will be changed their relationship their love for each other
Rey kept on looking at taani caring her hairs how innocent she looks while sleeping her life's angle she changed her life completely he had forgotten that there is something called happiness but since she had come in his life a his wife he started smiling again he started living his life again
Suddenly there was a knock on the door rey looked toward door direction and again at his sleeping angle he does not wanted her to get disturbed from her sleep so rey carefully put her head on the pillow and tried ti get up but taani hold his hand in sleep and pulled him toward her rey fell on the bed his lips were about to touch rey they were little apart with this fall taani got disturbed in her sleep she made and irriated face in sleep and moved toward the other side and loose her grip on rey hand rey was got busy in admiring his angle and was smiling but again some one knoked at the door rey came back to his senses but he wanted to kill the person who was outside knoking he moved toward the door and opened it he was about to shout on the person
Person: rey I want to talk with u its aurgent
Rey: u what r u doing here at this time u know
She woke up in the morning and find herself alone in the room she was too engross in her own thinking that she did not notice her surrounding she thought that may be it was a dream and she was dreaming what ever happened and a small smile creep on her face she thought that all this can only happen in a dream and if this was a dream it was the most wonderful dream
Than she looked around her she was shocked plus happy she looked and started rubbing her eyes what ever she was thinking was a dream or was the reality it all happened in the reality she was blushing badly now remembering what happened between her and her husband last night she thought how she will face him now knowing that she said that she loves him and he did not say that he loves her do he loves her or he did all this so that she will not feel bad but he action showed that he loves her and the way he was kissing her like he will never let her go or he was just doing his duty as a husband so many questions were in taani's mind but the question that was the root of all this question was where is rey ? And was this all meant something for him or he just did it emotions or to teach her the lesson again as she was not listening to him
Suddenly taani heard the door of that cabin open she closed her eyes at once so that who ever was there can think that she was sleeping rey came in the room and saw taani sleeping and smiled he moved toward her and kissed her on her forehead and
Rey: u look so innocent and beautiful while sleeping my cute wife he took taani's hand in her I promise u that I will always love u my angle and will do what ever I can to make u happy and I promise u that I will keep u safe no matter what he again kissed taani on her forehead and went from there
Taani now opened her eyes slowly she was smiling after knowing that rey also loves her the way she loves him but her smile vanished when she remembered his last line that he will protect her no matter what do many questions were in her mind like from whom he is protecting her and what is the danger to her was this the reason that rey never made love to her or this was the reason that he does not want a wife but
Taani want the answers to these question but she knew that rey will never give her the answer to these questions no matter what how much she tries it is useless because he never told her anything about him but she was happy to know that he loves her and cares for her she was feeling like she was the most happiest girl of the world
Taani warped the sheet around her and got up from the bed at the same time rey entered in the room and saw taani he smiled at her wife and moved toward her and catch her hand
Rey: where do u think are going
Taani started blushing with rey's this action: wo mein wo mein
Rey: wo wo kya he looked toward her and moved toward her taani's heart beat increased rey smiled looking at her wife he was really happy to see the effect he had on her wife he never imagined that a woman can be that much beautiful and innocent but now he can't believe the woman who does not leave a single chance to argue with him is standing here like a little innocent child does when the child does something wrong and tries to hid when that child knows that she have been caught than does not look in the eyes of the other person
Rey moved more close to her but she did not look toward him she was feeling shy she knows that right now her face show's too much emotions and she does not want rey to find out all her emotions her heart beat was increasing with every step that rey takes her heart was beating like it will pop out of her body any minutes she was afraid that rey will listen to her heart beat unaware of the fact that their closes have same effect on both if it was increasing her heart beat and breath it was also increasing his but he does not want to hid his emotions he wanted taani to know that he loves her
hey hey wot u see here guys ... amy's phehla love romance wala update.. phew amy too good baby
u r really my rocking star... except the guitar... u make us rock with these type of updates honey...
i know i know too mush dearest words r used kyun khi i read such a update which made me blushing blushing all over the while















i dont to explin wot i m feeling now ... i cant ... u made it lytstruck update...
12th chapter
hehe after a romantic update one more lovely cutely sentily update...
exact sub title to this ff ...
omg... y maa u making rahul to go away from taarey not done dear... poor rahul i m feeling sorry for u dont worry u ll get ur mom and uncle back...
I know the update is not that good and up to ur expectations its a lot boring so sorry for that but rahul and taani scene in this update were really important as rahul is really going to be important in the coming up and downs of rey and taani life
omg twist twist twist...
i m waiting literally this marvellous twistwala update on ur second thread...
i need long honey a very very very long update ... my order for u
Rey move more closer to taani suddenly there was a knock on the door and taani came back to her senses but rey ignored the knock but taani pushed rey away from her and tried to move from there but rey hold her hand and pulled her back to him taani was feeling shy so she tried to hid her blushing face rey lifted taani face up and and moved closed to her his hand moved on her waist pulling her more close to him there was again a knock on the door rey made an angry face and look toward the door
Taani looked at rey irritated and angry face and started giggling rey looked at taani giggling and asked her
Rey angrily: whats so funny hmm
Taani: I did not say anything is funny while trying to control her smile and making a serious face
Rey: but I think u think there was something funny and u will have to pay for that again he pulled taani close to him and was going to kiss on her lips but again the knock now it was reys limit
Rey left taani and moved toward the door angrily and taani knew whoever that was going to face now the angry rey but when rey opened the door it Rahul was standing there with Vicky
rey bechara... always thr will be some interuption in his romace way...
Rahul ran toward taani and hugged her tightly hiding his face on her legs like that is his centenary that will save him from anything bad and started crying
Taani hugged him back and she also had tears in her eyes she loves Rahul a lot and can't see tears in his eyes
Taani: Rahul what happened why are u crying dear please stop crying please
Taani tried to make Rahul lose his grip on her so that she can look at him but each time she tries Rahul holds her more tightly
Taani: Rahul beta please tell me why are u crying u r my brave son so why are u crying won't u tell me
Rahul replied still crying: I don't want to go but uncle is sending me I don't want to I want to stay with u I will not go please mom tell uncle I won't go
Rey moved close to taani but taani was unaware of rey closeness and she was deep in her own thoughts
Rey moved his lips near taani's ear his lips touched taani ear and she closed her eyes with his touch she thought that rey is going to make love with her again but instead rey said: I think we should go home as I am really hungry
Taani opened her eyes and looked toward rey with surprise she was really shocked by rey sudden behavior
Rey looked at taani shocked expression and said: what happened to u am really hungry and want to eat something if u will stay here like that I will die will hunger
Taani could not believe the rey who just wanted to make love her 1 hour ago now is hungry and want to have his food taani thought man all man just care about their food nothing else
Taani a little angrily: lets go and walked toward the cabin to took her stuff
Rey smiled wickedly as taani was now trapped in his plan taani does not even have the slightest idea of what she was getting into by going home rey also walked toward the cabin
Rey and taani were walking toward the house as taani did not wanted to sit with rey on his horse as she was really angry with him taani was unaware of everything rey had in his mind
Taani was really angry she was thinking how can rey just think of food when he had the chance to romance with her no all he could think about is his food all he care about is his stomach no one else and me I am just a puppet in his hand when he wants he can love me and when he wants he can't he don't even think about my emotions and my love for him
Rey stopped for a while as he gave his horse to he servant to take the horse to that ranch but taani did not wait for him as she was angry with him she went inside the house and rey went after it was dark everywhere so taani stopped at the entrance as no one was home and rey locked the door as he came inside and moved toward taani
Rey moved close to taani and said: am really hungry sweetheart and kissed her on her neck taani was surprised by rey this action he was kissing him in the entrance of the house
Taani pushed rey away and said : what r u doing rey servants will see us like that rey put his hand on taani waist and pulled her toward him and said: there is no one home sweetheart just u and me I can make love to u anywhere as its my house and no one will be here for the next one week except us so be ready to face ur romantic husband for the whole week taani was blushing badly rey pulled her more close to him taani's heart beat increased as she knew that what was coming rey is going to continue from where he left in the cabin and this time he made sure that no one disturbs them she knew now that the was the reason rey and Vicky were smiling and this was the reason rey brought her home so that he can do what he want without disturbance
wot shuld i say now for this naughtty update u only say amy