Omg Tintin u left me speechless What an intense update with heats all around .I feel so heated up after reading update
u left me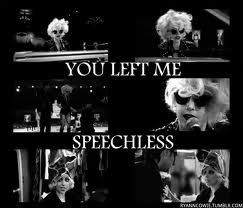 Lvd d way he open up to khushi and she helped him to feel better .
IT was smthng in the air that was so passionate
.
glad they came close some1 has truly said one night can aprt distances
.
Never Saw it coming bt i loved whch is between them wdout any warriors .
Convo between arhi on morning ws so lvly
R thy getng cheezy here .offcurse they are, Arnav iz excepting watever is there between them nw khushi need to take a step ahead .
Morning was perfect fr couple bt
Urghh buaji cnt u let thm live in peace alwys poking ur nose urghhh .
Tintin i dnt nw y am smiling lyk fool while commenting and reading what hv u done to me with ur updates .guyz u hv done a great job this iz 1 of the best update i hv read
Totaly m gaga over ff now .THERE WAS SO MUCH
in the air loll
DO I NEED TO SAY THANX FOR PM ?????????


Edited by balsimransobti - 21 April 2013 at 3:00am