phinally im here
lets see if i can go through all four pages
@pia: thank u thank u thank u for the awesomest awesome gifts...hehe, i soo wish i had that pink outfit of katrina...lol, now i dooo :D :D :D yayyyy
thanks so much sis! you are an amazing lil sis i have. i am so lucky to have met u
love you!
and thanks for givin me my hubby for a week
@bakri: lol im not writin more for u...wait i just did
...love you!
@doly: thanks for the cake and flower
@julu: hehe, the fourth time im thankin u. so sweet of u to post in all sections
thanks again
@naina: mera reply pm mein aayenga...lol wait for it
@amna: thanks
@Ishi
: ofcourse i remember u!! we exchanged a few pm's some months back...and lol i have been meanin to get back to it...i just cant get to it
..sowwie
and lol im sure u dont even remember i owe u a pm
thank u thank u thank u for the gift!!! i loveeeee preity!!!
and finally someone is not givin me abhi....hehe, i have too much of abhi now
thanks for givin me Z
love ya!
Originally posted by heart girl
Khair yaara kya din hai aaj!!
You know today is Kharunissa's b'day?
Well, if you don't ..I already told you so go wish her khair!
HG!!!! LMAO!! ok i will go and wish her!
May your life be filled with joy alwaysssssssss!!!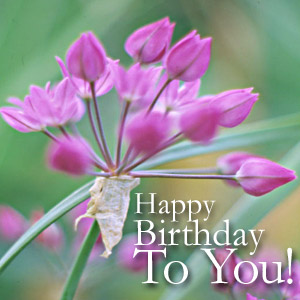 DOn't ask me why i used so many colors, It's just a colorful day!
OMG!!! thank you so much HG!
you are so sweet yaar! thank u so much! u know HG, i have i have always to get to know you and reema better. lol i had two missions. reema mission accomplished. lol i have hg mission baaki
hehe, i am gonna start buggin u on MSN soon
if u ever come online
hehe, i adore you for your work in MC as a viewbie and for the person you are.
thanks again for the wonderful wishes! love you!
--------------------------------------------
---------------------------------------------
@leena: thank youuuu sis!
@Sarah: replied to u couple of times :p thank u again and you bring a smile on my face sis much much bigger than this
thanks my smartie sarah...love you!
@Swati and Amina: thanks again
@Moni and lilyrose: thanks
@mallika: im gettin to jjkn section to take those gifts soon
thanks
@Himani: thanks
will reply to ur long post in one of the other threads soon
@Tansha: thanks
@billi jii: reply to ur long post comin soon. thanks sis!
love you all and thanks for the wishes everyone

khair