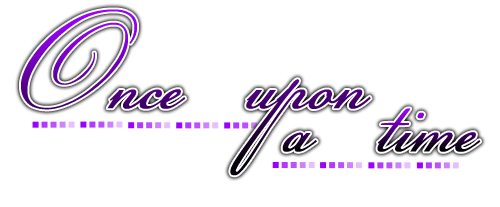 There was this 2134896876...well in simpler words, a "bazillion" year old chic named Fancy-Smancy Pants.
And guess what happened to her?

* * * * *
* * * *
* * *
* *
*

Well, nothing!
Nothing happened to her. She just stayed as she was. Like literally. She stayed the same. She didn't age, she didn't grow old and neither did her brain dry out and fall out of her head. Nope. She just stayed the same
You know why?
Gurprit:
Because she's a vamp?
Shifali: Gur, just stop. Don't ruin the flow. *shakes head*
Well, since you guys are like half dead already listening to me blabber about this boring girl of nowhereland --let me tell you sweethearts, this chic was a Fairytale character.
Like, you know those characters that never die out? And no matter how much you wanna kill em, or feel jealous of them for staying the same age etc and not even growing a grey hair? Yep, that's her.
Superwoman! [What up Superhero reference!]
Just kidding!
Well, like I was saying, so this chic was a...I think bazillion years old and yet, she stayed the same. She stayed captured in this book called "Once Upon a Time" for which was made into a legit show on CBS [For those who don't watch it, WATCH IT. You'll get Brownie points from our Birthday girl!] And oh, like this sucker Devdas kinda girl, -the one who never gets her true love but still pines for it - kinda way, she fell in love with Captain Hook.
Anyways, I know, what a Hottie right?
Gunia: SHIFALI! HANDS up. He belongs to your Mother for today.
Preet: Yes Mummy, listen to Daddy. Be a good girl and stick to Daddy and let Nani have Captain Hook.
Gurprit: Bewafa, bewafa, bewafa nikhli hai tu. Jhoota pyaar, jhoota pyaar, jhoota pyaar kita hai tu...bewafa...
Gunia: Why are you emo Gur?
Gurprit:
Well seeing how you guys, my family of all people are shipping my wifey off with another guy, a guy who very much seems like he stepped out of the popular magazine cover page, doesn't really help boost my self esteem up!
Preet: Awe, Nana! Don't worry! It's only for today. Either way, Captain Hook isn't real na. He is just a figment of Nani's imagination anyways!
Gunia: Exactly!
Gurprit: Well, he better stay away from my Wifey!
Shifali:
Well...uh...guys, can I carry on? I am sure we have had enough of the Indian drama -minus the whole 3 times dramatic face turn, and the 5748957 kg of jewelry and make-up and saree episode for today.
Gunia: Yes well, go ahead wifey.
Anyways, apart from the sweet family moment, lets get back to our dear Birthday girl. Like mentioned, she spent 28758934 years of her life pining after Captain Hook, which didn't do her any good. He kinda wasn't interested in her after she turned out to be secretly married to Gurprit - a muggle for the past 2-3 years.
Not only that, seeing the treachery of our Birthday Girl, our sweet, innocent, kind, amazing, super-fantastic...k I lied. She is none of this, Birthday Girl got kicked out of the Fairy tale world and into the real world.
Harsh. I know. But what to do? I am pretty sure I am mixing up Harry Potter with Fairytales but more is to come. Anyways, so after she got kicked out of the Fairtyale world and into the Muggle world, our Birthday Girl found her true love, in something called "Bollywood".
Especially, Mr. India.
So well, she fell in love with this movie in which a watch could turn the main character into like an invisible man. Much like how the birthday girl loves to be!
And from there, emerged the ultimate fan of Sri Devi. Yep, this birthday girl has I think watched almost ALL OF Sri Devi's movies and loved em all too...I think.
Anyways, and then after her love for Sri Devi, this Birthday Girl stumbled upon a site called India-Forums.com after which she became a Moderator for like a bazillion forums.
Started off with Tujh Sang Preet Lagayi Sajna, then Kis Desh Mein Hai Mera Dil which moved onto Chotti Bahu and then I think Sangini after which, this lazy bum of a person was promoted to Channel Moderator for ZEE!
I know. What an epic life right? Not really!
Anyways, and today, this girl is finally turning a year older. Yep, the Fairytale rules don't reply to the Muggle world. So this girl will finally know how it feels like to turn a year older!
I mean, what do I say about this girl?
She is funny, sweet, zombie-like, mature, a pocket full of sunshine. Our Birthday Girl is the type of girl that when she is asked to answer a simple question, she'll make answer it in the most humorous and twisted says!
Example:
Lets assume that we have asked our Birthday Girl for her license. Our Birthday Girl is the type of girl who will reply back with a this type of answer:
"My pilot's license? It's out back in the Cessna. Or perhaps you're referring to my license to kill? Revoked. Problems at the Kazakhstan border. I'd give you the details, but then I'd have to kill you... which I can't do because my license to kill has been revoked."
[BTW, 3 points to the Birthday Girl if she guesses what show this quote is from]

And also, our birthday girl is the type of girl, who with her friends would not be afraid to carry out the following conversation:
Henry Spencer: I don't even know how that ridiculous urban legend got started.
Shawn Spencer, Burton 'Gus' Guster: [stare at each other]
Shawn Spencer: [whispering] It was your big-ass mouth!
Burton 'Gus' Guster: I wanted to keep it a secret! You were the one who was broadcasting it at the lunch table!
Shawn Spencer: I can't believe this...
Burton 'Gus' Guster: We actually started an urban legend.
Shawn Spencer: That's dope.
-Psych

Our Birthday Girl is the type of girl, who will do the opposite of what is told.
Example:
Henry (Shawn's Dad): Shawn, the worst thing you can do in these situations is take matters into your own hands.
Shawn: Got it. We're gonna have to take matters into our own hands.
[Psych] BTW, for those who are not aware of Psych, do note that Shawn is not a 10 year old but a 30 year old grown man.
But the point being, that I and her various other family members are SURE she was dropped on her head when she was a baby -hence the crazed ax-murder type persona and the HILARIOUS come-backs and the amazing advice giving--ish. And I guess this is what we all love about our Birthday Girl.
And today, as this birthday girl turns a year older, her friends and her virtual family would like to do nothing but gather around here and wish her a very, very, very, very, very Birthday Wala Happy =)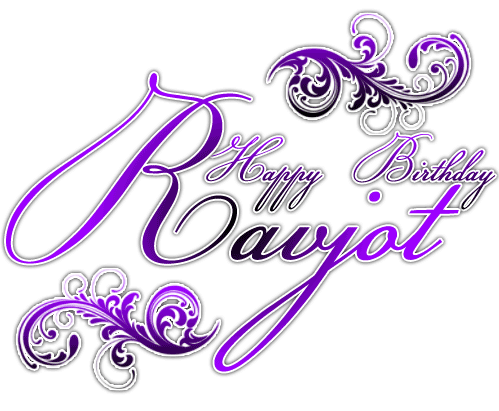 We hope you have a great day!
R:
Ruk Ja O Dil Deewane
Poochhoon To Main Zara
Ladki Hai Ya Hai Jaadu
Khushboo Hai Ya Nasha
Ruk Ja O Dil Deewane
Poochhoon To Main Zara
Ladki Hai Ya Hai Jaadu
Khushboo Hai Ya Nasha
Paas Vo Aaye To
Chhoo Ke Main Dekhoon Zara
A:
Aaja Aaja Mein Hun Pyar Tera,
Allah Allah Inkaar Tera..
Ooo oo Aaja Aah Aah Aaja...
V:
Veni, vidi, vici. I came, I saw, I conquered
' Julius Caesar
[On Ravjot's journey on I-F]
J:
Jaane kyun (jaane kyun) dil jantha hai
Tu hai toh, I'll be alright
(I'll be alright, I'll be alright)
Jaane kyun (jaane kyun) dil jantha hai
(yeh, yeh ,yeh)
Tu hai toh, I'll be alright
(I'll be alright, I'll be alright)
O:
O hamdam...
O hamdam suniyo re, o jaaniya suniyo re
O jaaniya shaam ko khidikee se choree choree nange paanv chaand aayega
O hamdam suniyo re, o jaaniya suniyo re
O jaaniya shaam ko khidikee se choree choree nange paanv chaand aayega
Oh suniyo re, oh jaaniya re
Oh suniyo re, o oh jaaniya re
T:
Tujhe dekha toh yeh jaana sanam
Pyaar hota hai deewana sanam
Tujhe dekha toh yeh jaana sanam
Pyaar hota hai deewana sanam
Ab yaha se kaha jaye, hum
Teri bahon mein mar jaye hum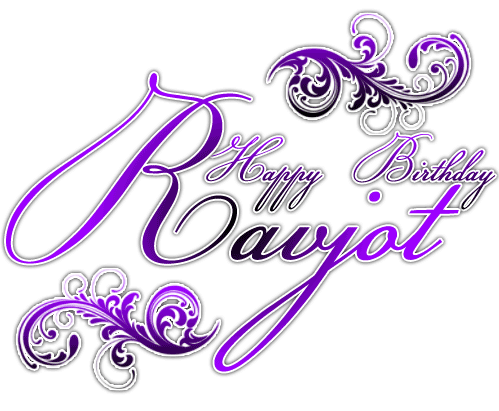 Love,
All your Friends


Edited by *Shifali* - 29 March 2013 at 10:34pm