NEW HD PROMO! APRIL 1 :)
Post Reply
New Post
Lionessxo
Goldie
Joined: 22 January 2013
Posts: 1365
Posted:

29 March 2013 at 2:42pm

| IP Logged


Remove space between "desi tv forum"

http://tv.desi tv forum.net/index.php?option=com_content&task=view&id=222131&Itemid=214






Edited by fariiee12 - 29 March 2013 at 2:44pm

The following 8 member(s) liked the above post:

SparklesDB

,

-Swetha-

,

nigella

,

ablazedmelody

,

misty85

,

mazkachazka

,

--MasterMind--

,

Surish

,
Dear
Guest
, Being an unregistered member you are missing out on participating in the lively discussions happening on the topic "
NEW HD PROMO! APRIL 1 :)
" in
Badalte Rishton Ki Daastan
forum. In addition you lose out on the fun interactions with fellow members and other member exclusive features that India-Forums has to offer. Join India's most popular discussion portal on Indian Entertainment. It's FREE and registration is effortless so
JOIN NOW
!
ablazedmelody
IF-Rockerz
Joined: 12 March 2010
Posts: 7208
Posted:

29 March 2013 at 9:20pm

| IP Logged

Thanks for the link ! Cant wait to watch if next week

The following 1 member(s) liked the above post:

Lionessxo

,
nigella
Goldie
Joined: 08 December 2011
Posts: 2084
Posted:

29 March 2013 at 9:24pm

| IP Logged

THE ACCOUNT OF THE MEMBER WHO POSTED THIS MESSAGE HAS BEEN TEMPORARILY BANNED.

If you think this is an error please Contact us.

The following 1 member(s) liked the above post:

Lionessxo

,
refreshed
Senior Member
Joined: 28 October 2010
Posts: 883
Posted:

29 March 2013 at 11:50pm

| IP Logged

thanks for the link

The following 1 member(s) liked the above post:

Lionessxo

,
Surish
IF-Addictz
Joined: 30 October 2011
Posts: 52103
Posted:

30 March 2013 at 7:18am

| IP Logged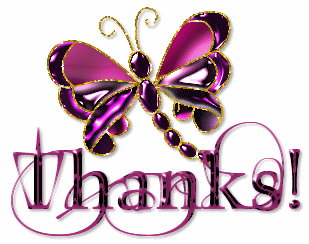 --MasterMind--
IF-Addictz
Joined: 26 April 2012
Posts: 52141
Posted:

30 March 2013 at 9:04am

| IP Logged

thank you
Post Reply
New Post
Go to top
Related Topics
Topics
Topic Starter
Replies
Views
Last Post
New Promo Link

truelymaheshfan

7
576
26 March 2013 at 2:08am
By

nitya96

New promo

refreshed

4
399
25 March 2013 at 12:43pm
By

refreshed

new promo

truelymaheshfan

15
1091
24 March 2013 at 5:57am
By

mayamagic

New promo

rhtpkcm

5
544
21 March 2013 at 2:35pm
By

Deepaaveng

New Promo

ablazedmelody

7
381
20 March 2013 at 2:50pm
By

refreshed
Forum Quick Jump
Please login to check your Last 10 Topics posted
"Playing Nahush is going to be exciting and a difficult experience for me" : Rishi Khurana
Known for his stints in various shows actor Rishi Khurana talks about ... 4
"I'm willing to act in love stories as I feel the audience will connect with these tracks.&quot
Says Additi Gupta, who is enjoying her break these days speaks to us ... 67