W/U 21st march 2013
Post Reply
New Post
harshitfever
Senior Member
Joined: 13 March 2012
Posts: 232
Posted:

21 March 2013 at 6:13pm

| IP Logged



The epi starts with sohum sitting on tractor offer hand to bani and immediately takes back.Bani herself sits on a tractor. sohum thinks to himself that he always wants to talk to bani but he fears that if he talks then bani may get to know what's in his heart. Baani also thinks to herself that he is very akdu person and Rajji was wrong about him .As he did not bothers to help her.Then soham stops the tractor near river and ask bani to clean herself .while bani was cleaning soham imagines himself helping bani to clean. On the other hand bani mother is waiting with bani sister and brother and ask about gurbani.Then gurbani with soham reaches there .Soham greet her mother and talk to her.bani thinks in her mind that he talks others nicely and with her pretends that he dont know how to talk.Then rajji with her mom reaches there and soham leave.


They all enter sukhi house.bani mother was overwelmed by the decoration and looks of the house.One lady tell her that after sukhi marriage her family also become good in wealth.everyone marvels at how much sukhi has changed after marriage .they show an old picture of sukhi and everyone compare about how she has become bold and more beautiful in every way. Bani's mother constantly watches sukhi and thinks about the luxurious life of her and her family and compares b/w her condition and Bani's condition.

Scene shift to where bani mother was helping in eating arrangements .She was in a deep thought wher rajji mother come and ask to her about what happened and apologise for her mistakes but bani mother dismisses her. Then rajji and bani comes with the gift which was given by sukhi.

Sukhi brings gifts for everyone and for Bani and Rajji's family also.

Back at the house,rajji telling biji about sukhi .then bani family also reaches there.Biji talks to bani's mother about sukhi life style on which she beaksdown and ask bij that her children would also be like this if rajji father had not done that. bani brother flying a toy helicopter which accidentally flies over the wall and lands onto Rajji's brother's chest. He throws it back over the wall and it broke down.



Epi ends.


PS. Srry for the late updt

and please spare me for any mistake as this is my first time for any w/u.

Edited by harshitfever - 21 March 2013 at 6:20pm

The following 8 member(s) liked the above post:

Aahaana

,

pavneet

,

stellaa

,

nanda_gopa

,

-Misek-

,

-Fivr-

,

mjht_one

,

undisclosed

,
Dear
Guest
, Being an unregistered member you are missing out on participating in the lively discussions happening on the topic "
W/U 21st march 2013
" in
Bani - Ishq Da Kalma
forum. In addition you lose out on the fun interactions with fellow members and other member exclusive features that India-Forums has to offer. Join India's most popular discussion portal on Indian Entertainment. It's FREE and registration is effortless so
JOIN NOW
!
mjht_one
IF-Sizzlerz
Joined: 29 January 2010
Posts: 19322
Posted:

21 March 2013 at 10:42pm

| IP Logged

thanks for the update
stellaa
Senior Member
Joined: 09 October 2012
Posts: 880
Posted:

22 March 2013 at 6:03am

| IP Logged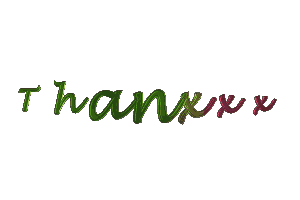 Post Reply
New Post
Forum Quick Jump
Please login to check your Last 10 Topics posted
I think men will like our show the most: Shefali Sharma
TellyBuzz in conversation with Shefali Sharma about her upcoming show ... 23
Nimai Bali and Geetanjali Mishra roped in for a cameo in Balika Vadhu!
Nimal Bali and Geetanjali Mishra will soon be seen in a cameo role in ... 11