friends, I'm here again
With all the wedding preparations in full swing on the show, we thought of adding to the celebrations on the forum by announcing our first
member of the week



















So lets guess who our first target err hot seater
is shall we?

She's red, yes a cool red

Recently turned crazy, as in a crazy creative

Is a valuable member of this forum right from the start

Is fun, helpful, friendly, responsible and the list goes on...
I know I know you've already guessed who it is, so guys lets welcome
najmeen
aka
tanu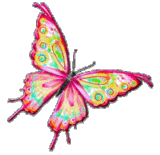 Here's a siggy to flaunt your special status of the week

Some very unique and interesting questions to get you started
Name:
Username and why:

Age:


Birthday:


Where you live:


Profession:


Hobbies:


How you got started with I-F:


Your favourite section on I-F


Daily Soaps or Movies:
Best Friend(s) on I-F:


How does it feel to be MOTW:


Favorite Actor:


Favorite Actress:


Favourite Shows:

Have fun!
-Hina-


Edited by hinz - 19 March 2013 at 1:04pm