When someone is right by, you know they're your friend,
Like a lioness protecting her cub.
You know it's not going to be the end,
Just like a strong, never-ending club.
When in desperate need for a giant smile,
Friendship may be the best route to go on,
Like a rider going on a mile.
And when someone that you love is gone,
Like a lonely duckling to his mother,
You have a buddy's shoulder to cry on,
And a friend to me is like a brother.
There at all times, just like a loving mom,
As long as you have someone there for you
Then you should always be the for them too.



Raji:
Best comments, funny character interpretations and a very kind person!

Mini:
Generally a kind hearted girl who will always try and make other people smile. She will put her 100%effort in to makeother happy always. Tanu, blessed with these god-gifted characteristics.

Esther:
Tanu, you're a multi-talented person who is also a loving and caring sister!!! I love reading your comments on updates and the beautiful birthday threads that you make. May you never outgrow your childlike sweet and innocent qualities!!!

Jaya:
I like everthing i know abt tanu! she is very warm, friendly, loving, sensitive and somehow senses everyone's feelings! also like her witty n angry outbursts in her updates!

Shubba:
I like everything and everyone around tanu

Jinju:
I have not interacted with Tanu outside the forum. So I don't know much about her personally. But I'm a fan of her comments. They are short, crisp and witty. And I have sometimes wondered how they totally sync with my thoughts. If I have to describe her in three words would say cute, friendly and sweet. It's the genuine impression I get from her posts. =) She is friendly to everyone that is the quality I like most in her.

Hema:
You are a loving , sweet and strong at heart girl ! I admire you for that.

Hollie:
Tanu is a lovely person with full of ideas and creativity. I like her personality, neenga ippidi reality la thana nu theriyele, but I like it.

Gisel:
Keep your innocence. Your childishness. Your cute smile. Your prank'ing attitude. Your perfect timing forever.

Smiles:
She is very helpful and nice. She expresses her thoughts openly.

Ratna:
Hahaha tanu this shammy girl send me pm like 100 times asking me what i like about you nu
plus with the nonstop bugging via wassap
yabba iva kitta essu agamudiyalae.
So tanu .. naan unmai sollatha poi sollatha
U and i
ennatha solla.. as you said i am your kid sister
yess that is how you make me feel. You make me feel very young and naughty
umm vera ennatha solla .. tanu sorry ma ennaku poi sollamudiyalae
but tanu is semma naughty girl
avalodhu chutti tanathuku oru alavae illa
habba idhu podhuma shammy

Shobi:
What do I like about Tanu!!! Is there any thing that I do not like about her!! Thinking hard... None. I like everything and anything about Tanu... I am glad that I got a chance to know her personally... Some people that you cross in your life make a big impression. Tanu is one of kind... Have a wonderful day and an amazing year ahead little one.

Shammu:
I like everything about Tanu. She is my Saka Saki
Tanu your one of the best person I ever met. Really wanna meet you in person, soon I will come
I love you a lot. Your very helping and my teacher aswell. Whenever I have a question about Thendral, school things or normal things your there to help me. Love your PS teaching, the best teacher ever. You know enaku sometimes avlo sikiram ethuvum puriyathu nu, but ur teaching I learnt fast
Our first first phone call was the best till date. Phone la sirichukitte hello hello practice panna people naamala thaan irupom
But then our second call was like 5 mins long. I was soo happy to have talked with you a lot. Soon you I will call you again, be ready to get scared
Your my Ariel and Im your Prince, thats a very cute relationship. So happy to have a sister, friend, lover and wellwisher like you. Im excited for our project together, be ready one week la enaku hols
We did a lot of things, we will also do many things in the future. Tanu, wish you all the success forever and be always happy.
Love you a lottt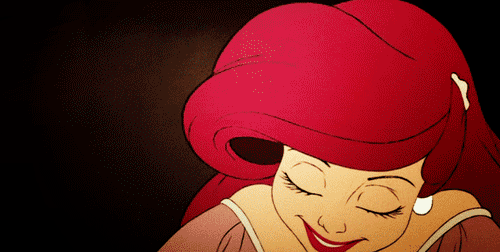 Im a Bad Bad Bad boy
Enna iva song oda entry tharale nu yosikireengala? Illainga, oru ponnu inga naan nallava nallava sollikondu thiriyuthu. Ellathukum naan inniki oru full stop vekka poren
Yaaroda maanam kappal la poga poguthoo, Andavaa pls help them
Start the music...

Our sweet member Bhagi had a VIP interview with someone who is in the MOST WANTED list. Antha VIP vera yaarum illainga, namma
NIXKIE
(Mind voice: Intha ponnuka ivlo periya build up).. Sari vidunga public public..
Namma Tanu romba ushar, Bhagi etho dangerious work pannapora nu therinchu, intha Tanu ponnu answers ellam soft ah sollichu. Ivangala vachukittu Shammu enna thaan panna poralo, therila. Ava romba paavam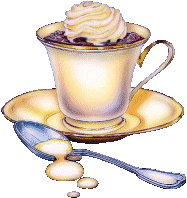 Welcome to Coffee With Bhagi
Bhagi: Vanakkam neyargale. Inniki namme show la oru VIP ah meet panna porom. Avangala patti sollanum na, hmm enna sollalam? Director ethachum sollunga, enakum ethuvum thonamathenguthu.
Shammu (Director):
Ada nee vera ma. Antha VIP patti perusa ethuvum solla illa. Avanga Thendral Forum oda important member am. Sila per Powerstar ku publicity panra mathiri intha ponnukum publicity panni famous aakithanga. Namma neram interview panna vendi pochu.
Bhagi: Sari Shemmo, naan ivangala kupaduren.
Welcome Nixkie
Come and take your seat.
Nixkie: Hello Bhagi. How are you? How is your family?
Bhagi: Nixkie ithu vanthu oru Tamil show. Tamil la pesunga, engalala subtitles ellam poda mudiyathu, please.
Nixkie: Ohh well, I dont know much Tamil. My mother Ratna and father Shubban thaught me only English. Anyway I will try to talk Tamil. Okeva?
Bhagi: Nandri Nixkie, lets start the programm. Thendral Forum la neenga oru periya padavi la irukeenga nu kelvi pattom. Apdi enna thaan neenga anga pannureenga?
Nixkie: Well, its like a promoting center. Anga vara makkalugaaka naanga oru serial eduthu update panni promote pannuvom.
Bhagi(Mind Voice: Ithuka ivlo build up?): Ohh nice nice. Can you tell us about your working team in Thendral Forum?
Nixkie: Ya well, they are basically very nice and funny aan...
Bhagi: Stop! Ellaraiyum patti ore time la sonna interview 5 mins la end panni vidum. Please tell one by one, okeva?
Nixkie: Ohh apdiya? Sari, btw where is my touch up boy? Eric??
Bhagi: Athu yaarunga touch up boy? Unga manager ah?
Nixkie:
Hahahaha no no, he is my darling. We are Ariel & Eric.
Btw Bhagi your show name is Coffee with Bhagi, enaku coffee ellam venaam oru Starbuck Hazelnut frappucino pothum.
Bhagi: Enaku thalai suttuthu, ok audience lets go for a short break. BREAK!
Intha Tanu ponna epdi prank pannalam nu german hotel la room pothu yosichen, aana ethuvum thonala. My genius sisters ku kooda ethuvum thonala. And oru sila kalama Tanu escape aanathala, we didnt prank her but did something else. Bhagi ya vechu oru interview pannom.
Athoda result you will see down.
Bhagi asked Tanu what she thinks about Thendralians nu, athuku namme Birthday girl super replies ellam kudutha. Btw as there was no time, we couldnt ask about all, so sorry
Jaya
(Jaya akka be careful, Tanu is planning evil things with you)
Gisel
Pearl
(Pearl akka notice this point. You was friendly aam. Appo ippo friendly ah illaiya nu kelunga)
Shubba
(Hitler ah?? Akkoiii see this)
Maha2us
Shobi
Bhagi
Ratna
Sri
Shams
(Akkaa vaa? Yov this is too much)
Tanu mom oru thing ku kolaveri aavangalam, ethu nu thinking ah?
Last but not the least, Tanu adores something a lot nu said
Tanu Tanu Tanu, someone wrote a letter for you
That person adampidichu wanted to write a letter, nejama. Naan kooda kekala
Maybe its a love letter? I havent read it yet. Let us open it together ok? Yaarum theriyama naama rendu perum open pannuvom

Hi Hi Hi Tanu

Eppidi irukiunga haa haa haa...

Wish you many many more Happy returns of the day...


Enaku theriyum ungaluku enna moota madila irunthu pudichu thalli vidra alavuku kovam... ana enaku ungala romba pudikum


Enu keka mateengala... haaa haaa haa


Enna namba rendu perum romba supera video games vizhayaduvom.. Ana additionala neenga super a B'day threads ellam pannuvinga, Photo Shop la killadi nu kelvi pattiruken. Ennaku video games mattum than vizhayada theriyum.Haa Haa Haa...

Appuram enaku oru doubt, athu eppidi ungala ellarukum ivlo pudikuthu ana enna mattum entha thendralians kum pudika matengithu. Please share the secret with me OK. Haa Haa Haa..
Ungaluku herbal tea vera panna theriyuma? Enakum koncham sollithanga, deal?

Again many more happy returns of the day. Enjoy your day
With Love,
Prabha
Tanu kitta Thendralians patti mattum illama Thendral cast ah pattiyum kethom, athuku ava panna replies irukeee
Tanu kitta oru reply vaanga naan patta paadu irukee. Aiyayayooo
Omg Tanu u got another letter from someone
Namma rendu perum parpom ok? Lets not tell akka, because approma she might jollufy that boy with her KKs

My first ever kuttima,
I have never written a letter in my life. Don't think it is because of the ISD call rates. The day you left, I swore I'd never talk to you again. I never wanted to be the first one to make contact. But today, my life is at stake. 15 years love-u ma, etho chinna pillainga ariyama panurenganu un parents una einta irunthu pirichu kuttitu poitanga. College la epdi irunthom, nyabagam iruka? Evalo class cut adichutu, antha marathadi nyabagam iruka? Ethavuthu nyabagam iruka?
Tanu ma, ethavuthu puritha? I feel so drained and empty. Some niggling feeling of loss. I feel so incomplete, why? Why is the love so loveless in my life? Do you understand what I mean? Nothing feels the same without you. Tanu, I'm just going crazy without you. Do you see my hard luck? It is broadcasted daily, my ill-fate. Nama padicha school pakathila thaan. Konjam school pilanga cross panitu irukum pothu thaan. Anga thaan avala pathen. Athuthaan my ezhu ara start ana time. Ena merati thaali vangi kita. Ippo ena kandu kirathu kuda illa. She can't spend even 3 hours with me to watch a movie. Always studying. Life la the biggest mistake I made was marrying her. If only I had found out where you were before. If only. Sigh. How can I describe the feeling now that I know where you are? I'm the most unlucky man. I have missed you. I have missed your beautiful eyes that will look into me and see that I'm safe and happy. I have missed your rosy cheeks that would glow at the sight of me. I have missed your honey coated lips that could...huuh...ippo kavala patu ena projanam?
Your eyes. It still kills me. That look. Appa! ippo nenachallum current eiruthu Tanu ma. Una pathu kitei irukalam pola irukum. Evalo alagu. Un peicha sollava venum? Nama rendu perum seinthu evalo pranks panirukom. Ippo nama life ai oru prank aiduchei ma. Aiyoo Tanu ma, ippo matum ein pakathila iruntha, una apadiyaa...sss...I love you Tanu. It's true, Tanu. Unaku athu nalavei theriyum. Don't you think we could start over? Just wipe out all the grievances and start fresh?Can you give me a chance? Thulasi a easy a divorce panirlam and I can board the next flight to be with you. Forever...
I think we can. If you feel the same please reply panu, illana, oru devatheiya miss pana thurudhashtasalia intha Tamizh unakaga adutha jenumam veraikum kathutu irupein...


Love you kuttima

Un Tamizh. Eppoluthum un Tamizh...
Enna Tanu nadakkuthu ingaa? Enaku sutthama puriyala
Not only in Thendral, but also in Thendral Forum we have many cute pairs. So I asked Tanu to rank them from 1 to 5. Athuku ava first koncham morandu pudicha, approm yen sad face ah parthu she finally replied me
Tanu our love is strong
Enga love ku Tanu oru definition kudutha, see this:
Ipdi oru definition yaaralaiyum kuduka mudiyathu
Itha parthu enaku azhugaye vanthichuu
Btw someone is lately in love with something am
Shammu was sad that she couldnt prank her Ariel, but antha worry ah down panna she got such things like the interview and etc. It was happy to play with Tanu, but she is semma kedi. I think she sensed that we are planning something nu, athaan ivlo nice and soft answers. Bad Tanu
Tanu Tanu all the best in seeying Prabha and Suchi falling from terrace one day. Its your dream right? Btw Akka you can use this picture as your siggy:

Ariel when are you going to come and meet your Prince Eric??
Come fast he is waiting for you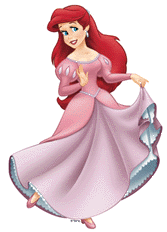 It has meant so much
Having you as a friend
You will always be a part of me
Until the end

When times are tough
You are always there
It has brightened my world
Just knowing you care

You make me feel the love
I have inside
You are a friend,
A mentor, a guide

Since we met
Our friendship has grown
While you're in the world
I will never be alone

I feel blessed to have met
Some one like you
And to have found a friendship
So special and true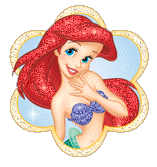 Wish you a very happy B'day Tanu.
Hope you have a blast!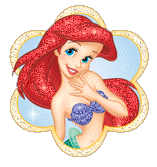 Dear Tanu,
Wish you a very Happy Birthday! May God Bless you
with Best health and All Happiness in this world!
Have a wonderful Birthday!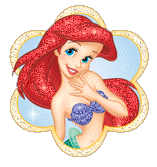 Here's wishing you a very very HAPPY BIRTHDAY! Hope this day is filled with smiles and laughter with the people you love. Have a blast and send over some pizza and burgers for you know who (wink wink).
P.S. I'll take the cake!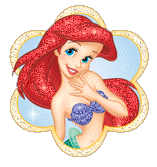 Hahaha tanu girl shammy was chasing me
up and down daily .. asking for my voice recording ..

but u know tannae .. how bad my voice is due to
cough and cold .. Niway ..
today is your birthday and you are turning another day younger
Ennaku siggy avatar laam panna theriyadhu di so only wishes

Wishing you a blasting beautiful birthday
May god bless you always and don't forget me okie
when you are having your cake


Happy Birthday
Ratna

You are my sunshine
You are my shining star
Everything I'm not
You are
You make me laugh
You make my heart smile
Everything you do
Makes life worthwhile
You give lovingly
You always have cheer
Everything you are
I hold dear
You are so sweet
You are so very kind
Everything I cherish
In you I find
You are a blessing
You are an angel I see
Everything about you
is Gods gift to me
By: Esther

By: Hollie

By: Hema

By: Haritha

By: Bhagi

By: Shobi

By: Pearl

By: Shubba

By: HGs

By: Shammu
You're the one I most admire, with great intentions and loving desires.
Passion and trust and knowing that you care, brings a lifetime of
Happiness for us to share...
Being so gentle, understanding, and kind, brings comfort, faith, and a
Joy that shines.
Tears and laughter are fellings that's rare, but a true heart shall
Never dispare...
Love is unique in it's very own way, taking risks, and challenges
Day by day.
But when a heart is made of gold, there is so much to share. Like joy,
Laughter, and a friendship that's there...
So I give you my heart as a token of love, from one friend to another,
And the heaven's above.
So take my heart and cherish it too, cause there is no us without
You!