Originally posted by _barbie
Originally posted by Ms.Goody
Originally posted by _barbieany one of u got ur hands on stardust magazines april issue ???????
stardust magazine april issue has apparently printed this --->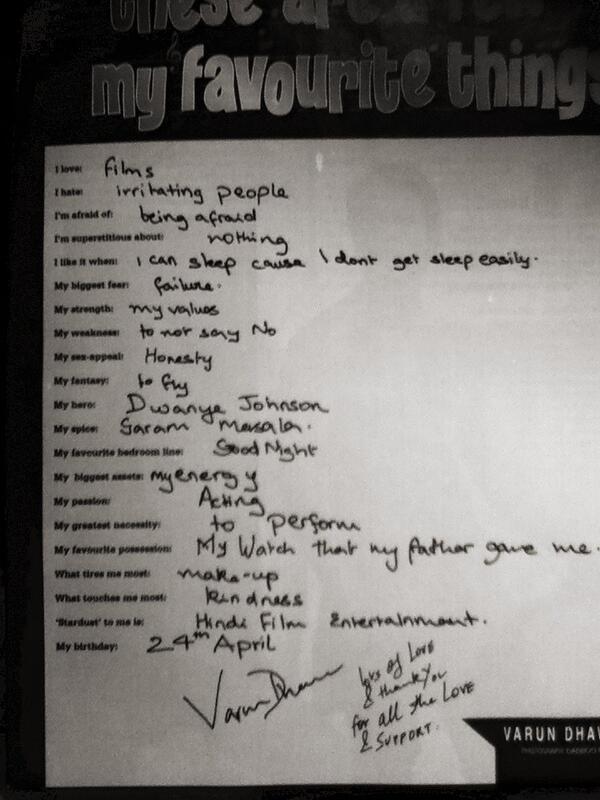 We think alike in most answers *hi5 VD*
What about you tusu?
----
Any pics in the April issue?
kuchh jagah mere answers alag hote...
but i agree with him that his biggest asset is his energy
and i refuse to believe that his favourite bedroom line is 'good night'
--------
there is an old pic in that issue from VD-sonakshi photoshoot
Yes and also he said his strength is his values.. He is a lil mastikhor but his parents have given him good values.. This I feel from how much I know about his offscreen character
Good night is fav bedroom line..me too can't believe
----
Is it a unseen pic?


Edited by Ms.Goody - 04 April 2013 at 1:16pm