Hey Tupu and Ariya, you are almost twins!
A very big Happy Birthday to both of you
Have a Great Day... Enjoy to the fullest!
May you both have a happy, wonderful, successful year ahead!
Here's something for both of you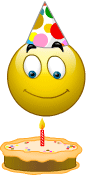 AND

AND
Some fireworks to end your special day...